Rentaire, a
rental company with 9 branches in the Iberian Peninsula, has ordered 50 new Haulotte machines, including 4×4 scissors, articulated and telescopic platforms.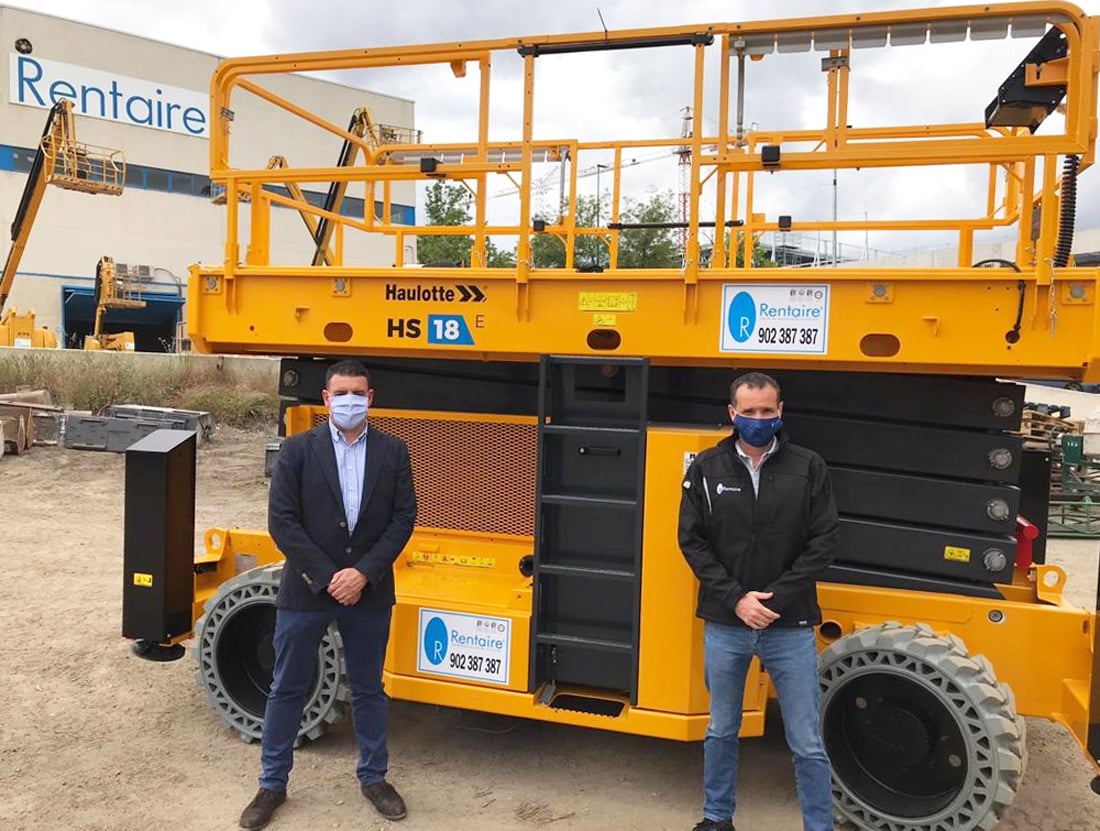 Rentaire expands its fleet with Haulotte machines
Rentaire has acquired 28 all-terrain scissors, including the latest model in the PULSEO generation range. Raul Ferreiro , Manager, intends to anticipate the growing demand for environmentally friendly machines,
"We are committed to a more sustainable machinery fleet, adapted to new market trends and environmental requirements."
The HS18 E mobile tail lift operates without harmful emissions. They offer a clean alternative adapted to Low Emission Zones or green construction spaces. They can also be used for interior work without leaving a trace. Its all-electric architecture offers the same excellent driving functionality of a diesel machine.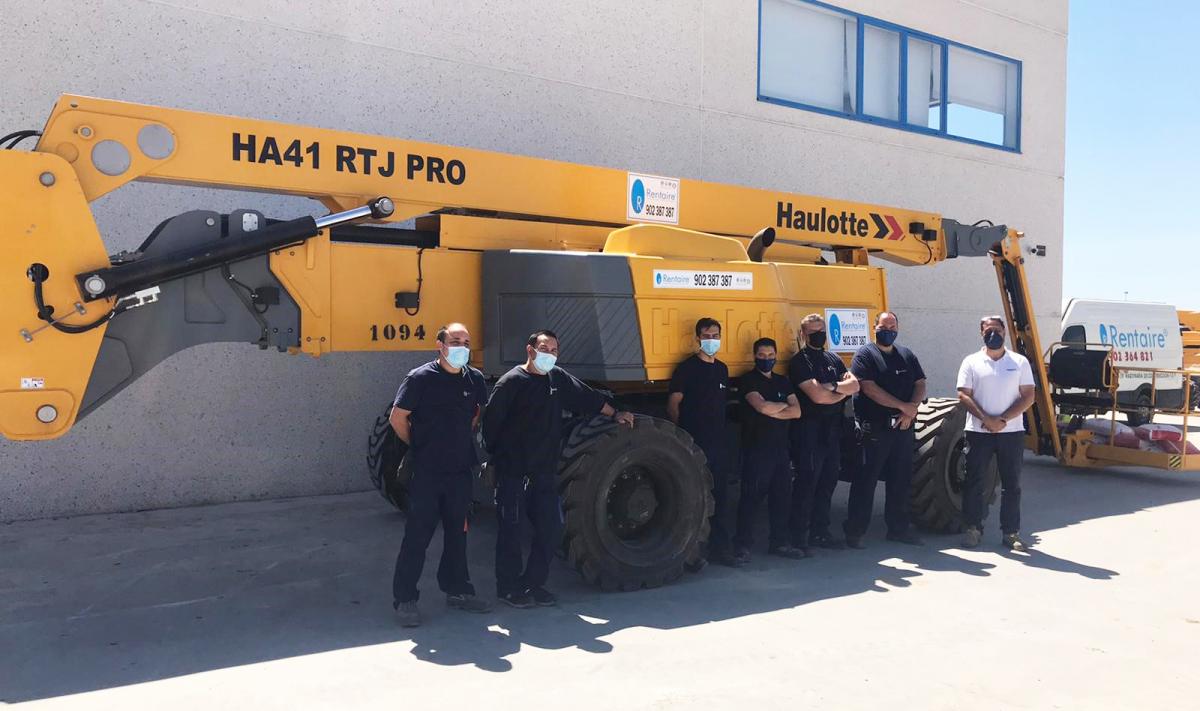 The order also includes 22 platforms from the RTJ range (HA26RTJPRO, HA32RTJPRO, HA41RTJPRO and HT43RTJPRO).
The relationship between Rentaire and Haulotte began in 2000 and grows stronger year after year.
"Haulotte machines are reliable and incorporate innovative technologies. But, above all, they offer highly valued additional services, which help us improve customer satisfaction "

comments Raul Ferreiro .
"We thank Rentaire for the renewal of trust with this new order" adds Ivan Morodo, Managing Director of the Spanish subsidiary.
Source: Haulotte