South Wales-based Penygrose Concrete Products has once again chosen Tennant UK as their cleaning machine supplier after their previous Tennant ride-on sweeper is now due to retire…..after 30 years of cleaning.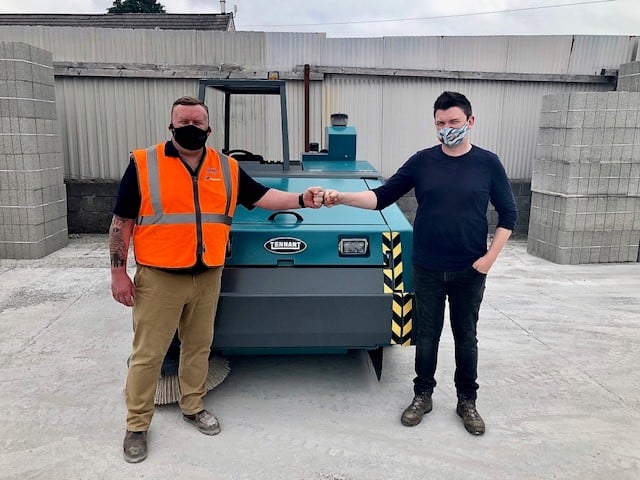 The concrete block manufacturer originally purchased a Tennant 95 Ride-on Sweeper back in March 1991 and for three decades the machine has been used in the Penygrose Concrete facility to ensure a clean and safe working environment.
Rhodri Williams, Director at Penygrose Concrete Products, said
"The reason we have stayed with Tennant was down to a few things; reliability and durability of the machine and the excellent levels of service received from both Tennant's Service Department and the Sales Department."
To replace the 95 Ride-on Sweeper, Tennant UK provided an extensive site survey at Penygrose and identified the key requirements from the customer including the need for a cleaning machine suitable for both indoor and outdoor use.
Following the survey, the team provided an on-site demonstration of the Tennant 800 Ride-on Sweeper which immediately impressed the customer, and Tennant was awarded the contract.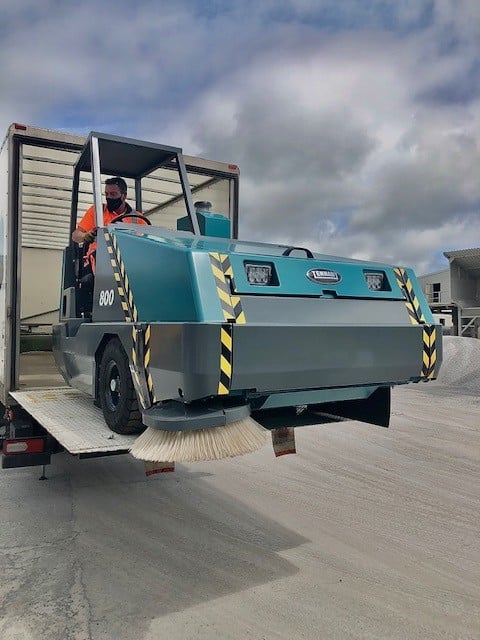 An in-depth training session was also provided by Tennant UK Service Team for the Penygrose operators in preparation for the machine being used.
Mr. Williams concluded, "We did see other equipment, but nothing came close to what the 800 achieved on the demo, this is why we stayed with Tennant".