Galliford Try's Building North East and Yorkshire business has been appointed a contract to build a new commercial office building on behalf of Middlesbrough Council with funding from the Tees Valley Combined Authority.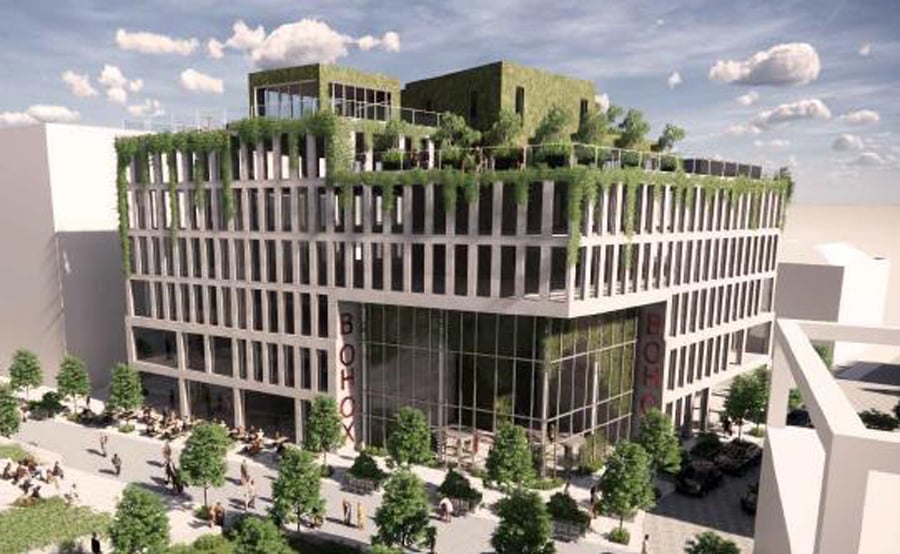 The project, awarded through the Procure Partnership Framework, is entitled Boho X, and features 60,000 sqft of office space over six storeys, in a town centre location. The scheme also includes the creation of new ground floor amenities including a gym and studio area, along with entertaining spaces on the rooftop, including a lecture theatre, terrace and bar area.
Galliford Try is committed to creating social value through its projects, and with that in mind the scheme has set an ambitious target of spending 80% of the costs within the local supply chain, and creating employment opportunities for local entrants into the industry and engagement targets for nearby schools, colleges and community groups.
Cliff Wheatley, Managing Director of Galliford Try Building North East and Yorkshire, commented:
"We are delighted to have been entrusted by Middlesbrough Council to deliver this important new facility for the local community. In a post-pandemic world, high-quality working spaces are still going to be necessary, and we look forward to working with all the stakeholders involved to produce a real statement building for the town centre."
Source: Galliford Try