Acces Industrie, one of the first rental companies in France to invest in Genie hybrid (FE) technology in 2018, recently added 20 new Genie Z- 45 FE hybrid articulating boom lifts to its fleet of Genie aerial work platforms. As a result, Acces Industrie now owns a total of 54 hybrid Genie models.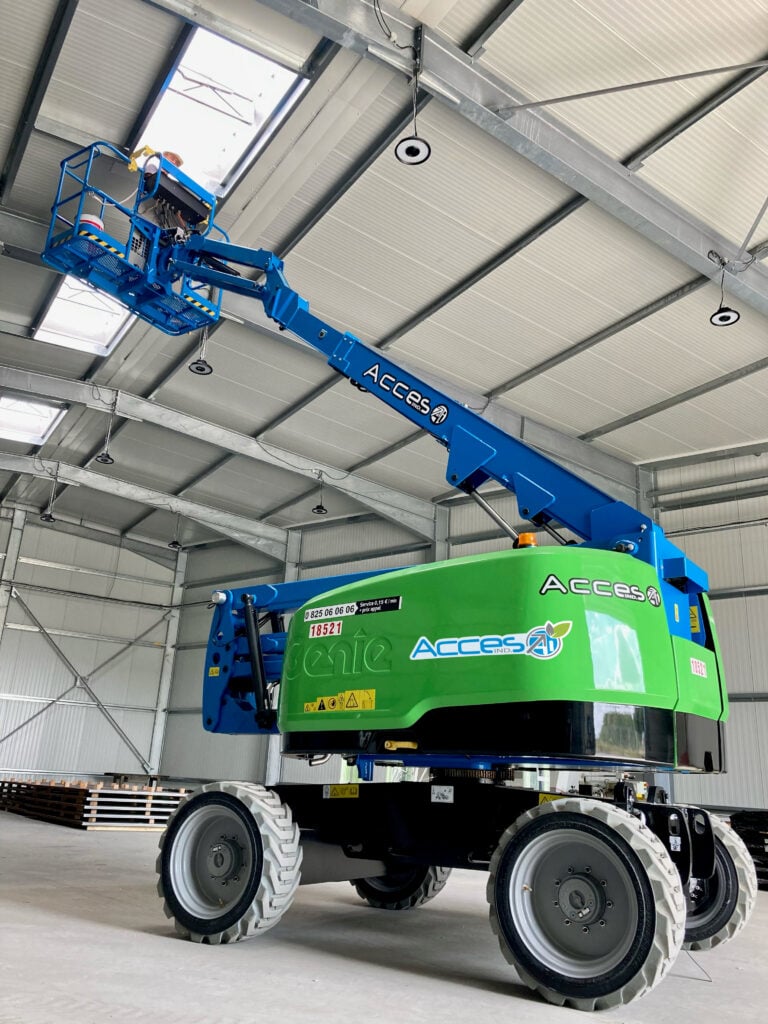 On the initiative of Access Industrie General Manager Pascal Meynard, a full training programme dedicated to hybrid Genie booms was put in place for the company's teams, which allowed Access Industrie to relay the benefits of hybrid to customers and prospective customers.
As Meynard said almost three years ago:
"The market is sensitive to these new developments in terms of ecology. It is up to us to educate the market by providing information and promoting the product, in collaboration with Genie."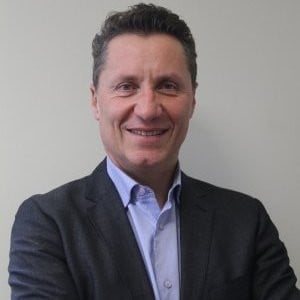 According to Emilie Robert, Marketing and Sales Director at Acces Industrie, this investment in 20 additional Genie Z-45 FE hybrid aerial work platforms underscores the company's resolutely ecological and pragmatic vision of the current and future aerial market.
In its latest communication, Acces Industrie highlights three good reasons why customers should take advantage of the benefits of its hybrid Genie Z-60 FE and Z-45 FE models:
Using these hybrid machines offers the opportunity to be present on construction sites where green energy is the only option; for example, large-scale projects such as the Greater Paris project.
It also means making good use of technologies that reduce operating costs. For most of these models, a full tank of fuel is enough to guarantee a week's work in hybrid mode, and the battery's autonomy allows for a full day's work in electric model.
Furthermore, Genie hybrid technology delivers the advantage of performing a multitude of tasks, from initial structural work to finishing tasks, using a single machine! Reaffirming its commitment to a clean future, Acces Industrie signs off its communication with the tag line: Tomorrow is being built today! Let's take care of our future together!
About the Genie Z-45 FE hybrid articulating boom lift
Designed using the same hybrid technology as its Genie Z-60 FE sister model, the Genie Z-45 FE boom lift offers a maximum working height of 15.92 m (51 ft 8 in), a maximum horizontal outreach of 6.94 m (22 ft 9 in), a maximum up-and-over reach of 7.50 m (24 ft 7 in) and a market-leading 300 kg (660 lb) maximum lift capacity in the 16 m (52 ft) hybrid boom lift class. Because of its highly versatile, low emissions, energy-saving and low maintenance 4WD operation, this machine combines the benefits of high rental returns on invested capital (rROIC) with the ability to work in virtually any jobsite environment, indoors and out.