The new Cat D8 GC bulldozer is designed to fit a variety of customer business needs with solid dozing/ripping performance, simplified options for a lower initial purchase price, and fully mechanical systems for easy maintenance.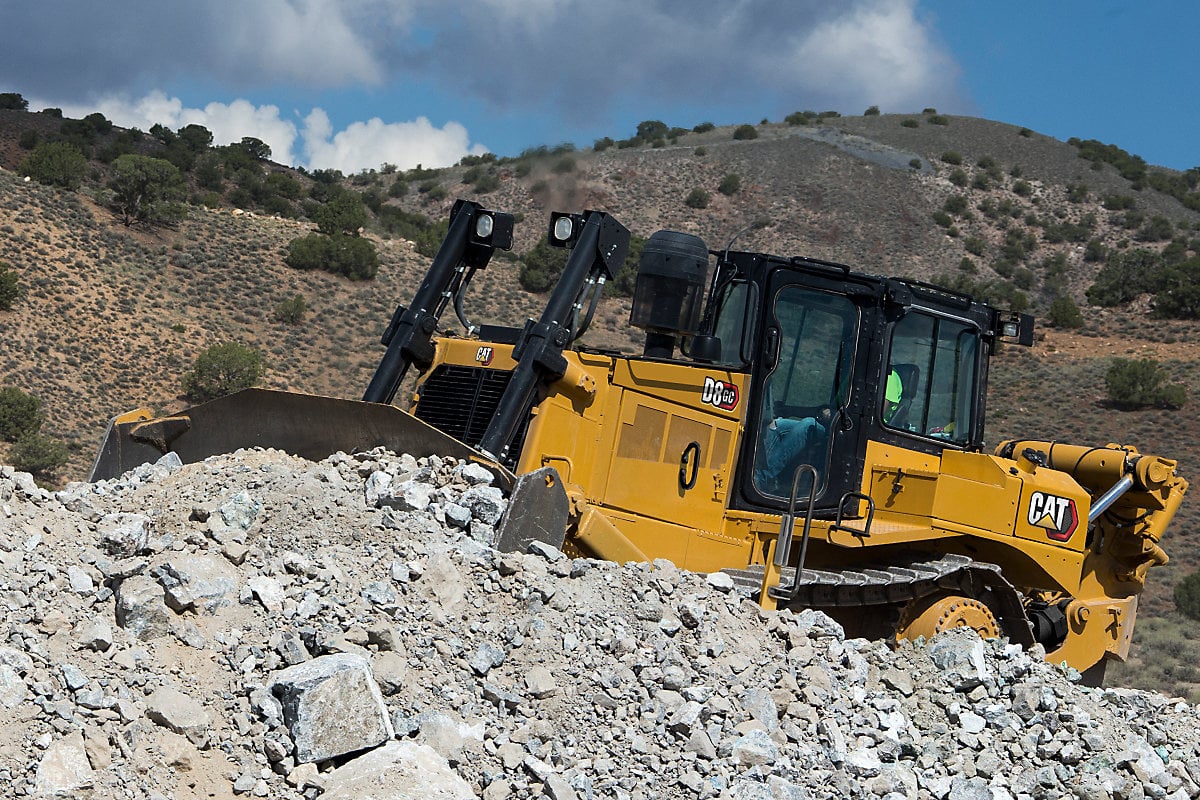 Cost-effective to own and operate, customers can expect up to 10 percent lower owning costs compared to the D8T. The D8 GC dozer replaces the D8R with 220 kW (303 hp) of nominal net power and an operating weight of 37,557 kg (82,800 lb).
Fully Mechanical
The D8 GC is powered by the well-known Cat 3406C DITA engine. A 3-speed planetary powershift transmission and Caterpillar exclusive torque divider ensure that more useable power gets to the ground for solid all-around performance in a wide variety of applications. These mechanical components make up a robust power train that is easy to diagnose and maintain, even in remote locations.
For a lower initial purchase price, choose new options like General Duty undercarriage, a simplified fixed ripper, and a basic 4-LED light package. Dozing performance and competitive fuel efficiency help contribute to lower overall owning costs.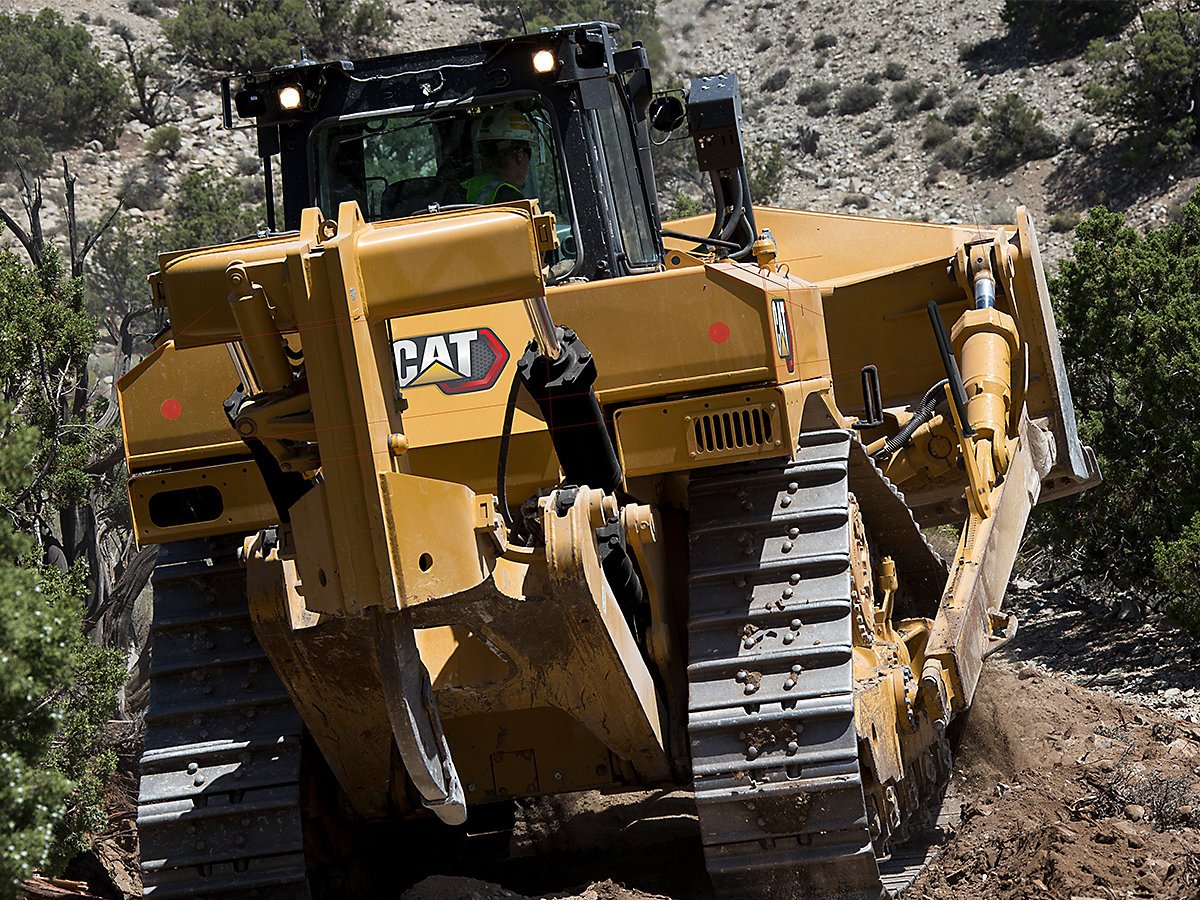 Maintenance Made Easy
Everything about the D8 GC is designed to help make it easy to own. Simple mechanical systems and widely available parts help make maintenance and repairs easier. Major components are modular for easy maintenance and repair access.
Individual radiator cores can be quickly replaced for ease of service. Exclusive new Cat hydraulic and power train oil filters offer extended service intervals to save time and money. Product Link telematics* help simplify maintenance by tracking machine location and service hours.
The elevated sprocket helps make maintenance easier with modular components that are easy to remove/install for service. Segmented sprockets are easy to replace. The undercarriage is optimized with strong structures for stability and durability.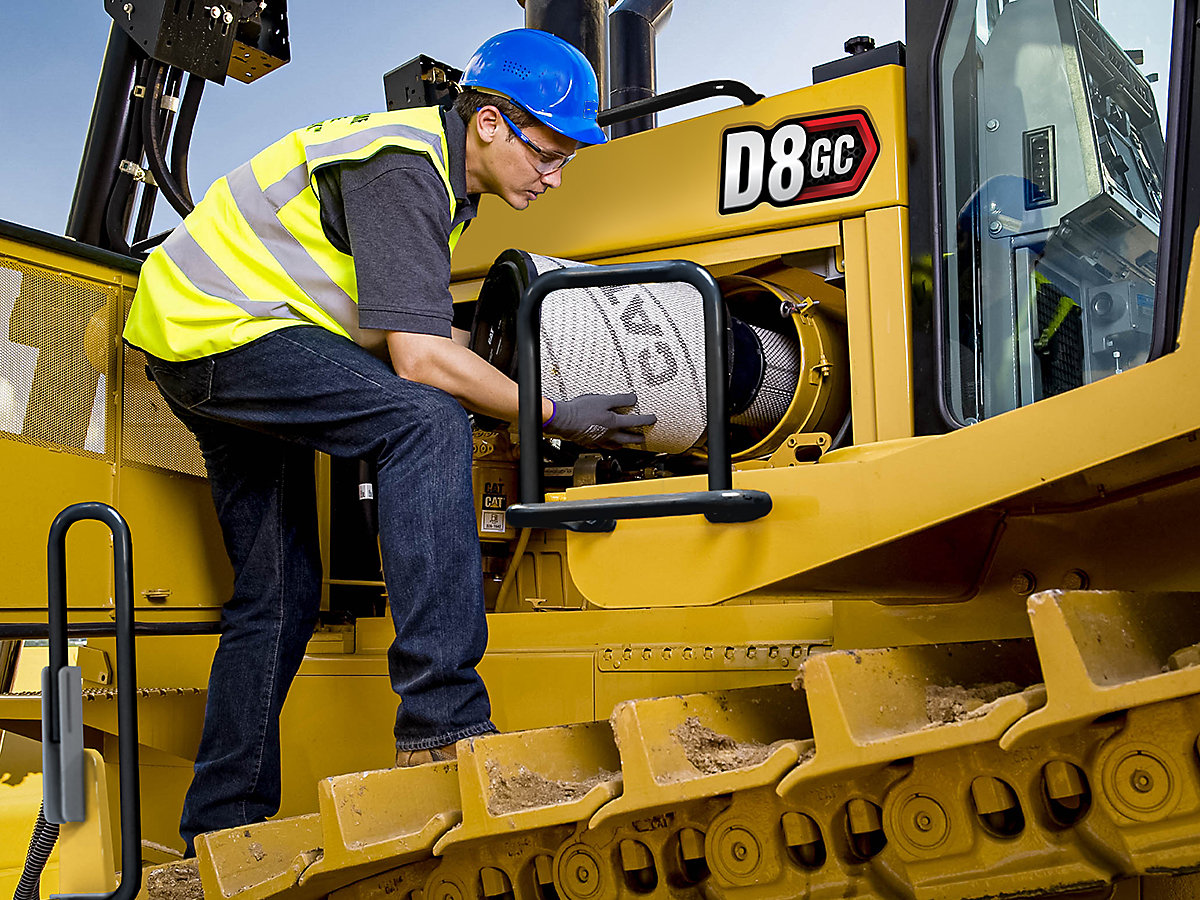 Equipped for the Job
A Desert/High Abrasion package is available from the factory to enhance machine performance in extremely sandy or abrasive underfoot conditions. The cooling system is designed for high debris environments, with easy access for cleanout. The specially coated fan and radiator help resist abrasion and a core protection grid helps keep debris out of major systems. A high ambient fluids package helps handle the heat, while the sealed bottom guard and added seals to help keep fine abrasive particles out of components.
For extreme cold weather work, the D8 GC can be outfitted from the factory with features like heavy-duty batteries, arctic undercarriage and thinner oil for better lubrication in extreme conditions.
The D8 GC can be ordered with a cab or canopy, each with integrated Roll Over Protective Structure (ROPS/FOPS). Choose Heavy Duty undercarriage for aggressive/high impact applications, or General Duty undercarriage for low to moderate impact work.
Semi-Universal (SU) blade provides the capacity for a wide variety of earthmoving jobs. Add an optional rock guard and wear plate to the blade for added durability and longer wear life. A fixed ripper provides a simplified, lower cost option, or select an adjustable parallelogram single-shank ripper with pin puller to enable shank position changes from the cab.
All comparisons to D8T.
*Not available in all areas. Please consult with a  Cat dealer.