After the success won by the lithium-battery SPX650, the version powered by diesel engine and electric motor is available at last.
And a first diesel engine SPX650 has already been delivered to Spain.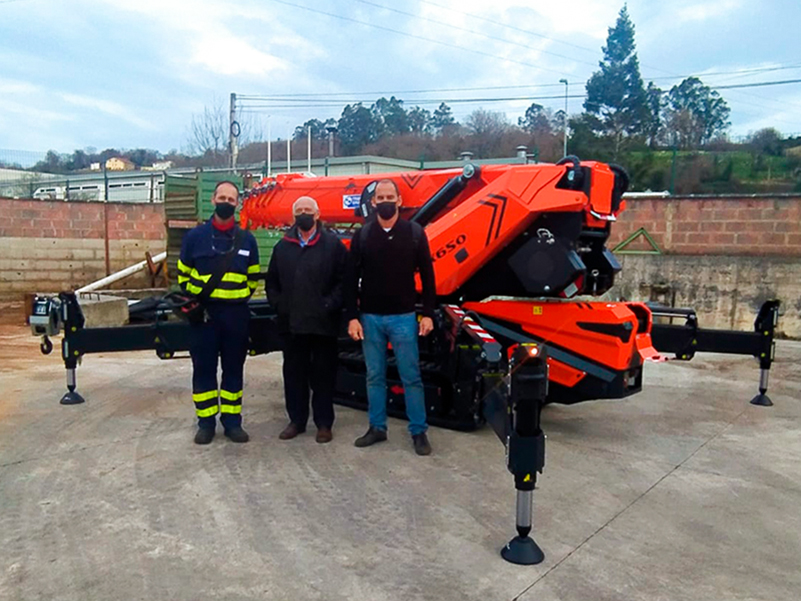 This high-performance machine is a compact, multi-purpose and handy mini-crane featuring a 5-ton max. lifting capacity on a very reduced stabilization area, a priceless mate in every working condition. As an evolution of the lithium-ion battery-powered version, this new model has a diesel engine for outdoor operations and can also be connected to the grid for emission-free and noiseless indoor works.
This model has been purchased by Talleres Laguillo, a boiler producer based in Cantabria also dealing in industrial maintenance. The company has relied on Jekko to expand its range of products and differentiate from its competitors.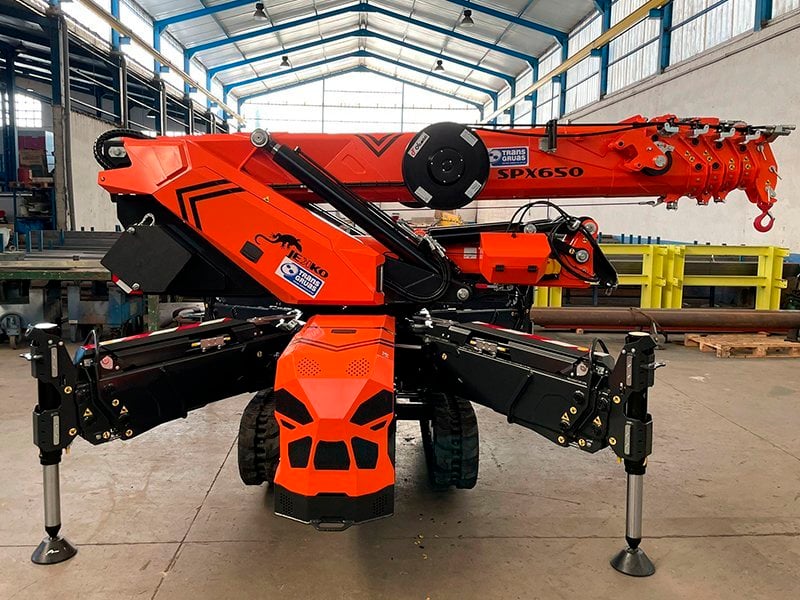 Talleres Laguillo needed a small yet performing crane able to work indoors and outdoors. After examining the solutions available on the market, the customer opted for Jekko and chose model SPX650CDH, a machine reaching a maximum height of 23.5 metres with a jib, this being a cutting-edge factor to expand the company's range of services.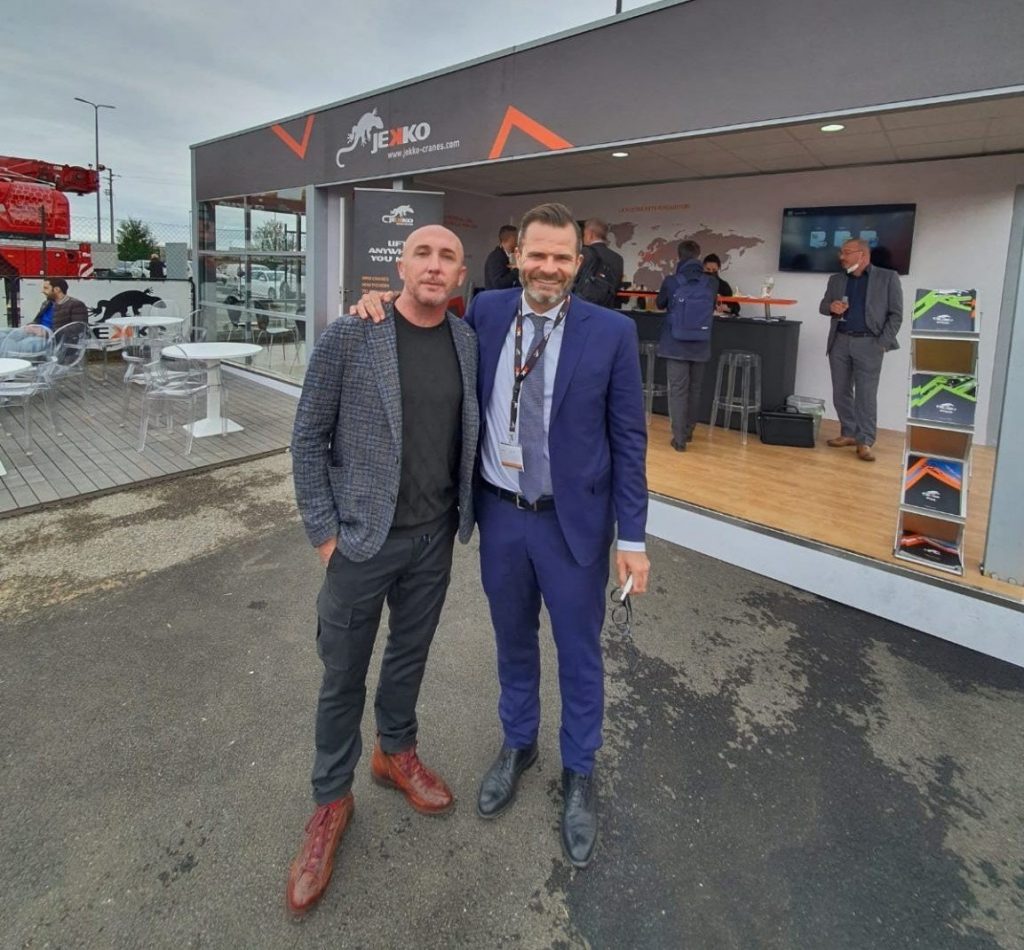 Ian Trenzano, sales manager of Jekko's Spanish dealer Transgrúas, remarks:
"We're very satisfied we've sold the SPX650CDH. Its' a very compact crane, with smooth yet ready operation, and after the SPX532 we were quite certain it would be a commercially successful product. It's a highly performing model. We've already sold 4 units and 3 additional ones will soon follow: we think we can sell many more, in particular to plant hire companies, who've already shown their interest."
Jekko's head of Sales Alberto Franceschini adds:
"Jekko is extremely satisfied on having delivered the first diesel-powered SPX650 to Spain. Countries such as Spain and Italy are going through the ecological transition in a similar way: both responsive to this topic yet aware that diesel systems still play a major role. We have combined this latter with an electric motor to turn the SPX650CDH into a real eco-friendly yet inexhaustible crane for the Spanish and Italian yards. We like to define this model as the "machine for recovery" that will surely have a great success on the Spanish market and everywhere."
Source: Jekko