Resistance, maximum traction on dry and wet surfaces, high durability over time: these are all essential characteristics for tires intended for port operations. In addition to their "general" needs, it is important to say that each machine operating in these environments has very specific characteristics and consequently the tire must be meticulously designed.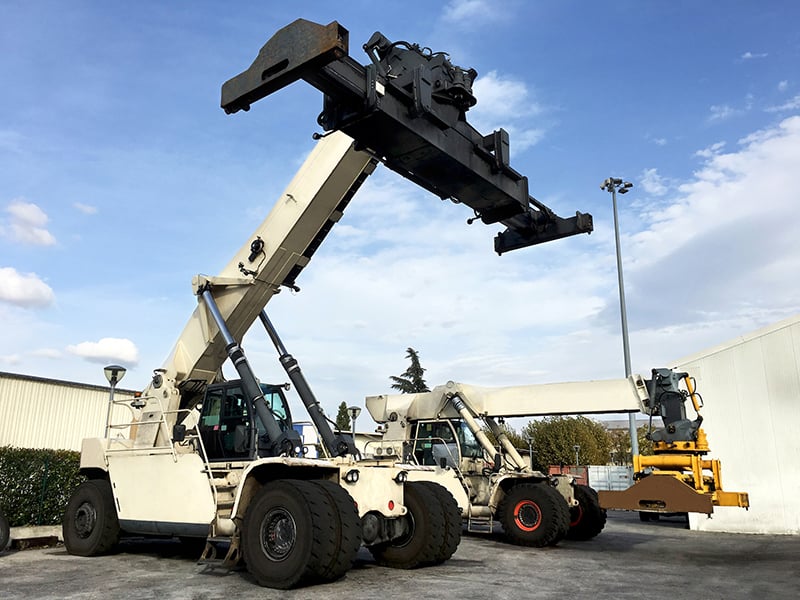 Bridge cranes, for example, need solutions with very robust casings that can withstand the considerable weight of the machinery. Container handling vehicles, on the other hand, require tires that guarantee maximum operational efficiency and exceptional stability when lifting; in particular, for reach stackers, tires are needed that ensure excellent maneuverability and optimal control in lifting mode. And again, terminal tractors, given the long distances they travel, require maximum resistance to wear and tear and excellent grip.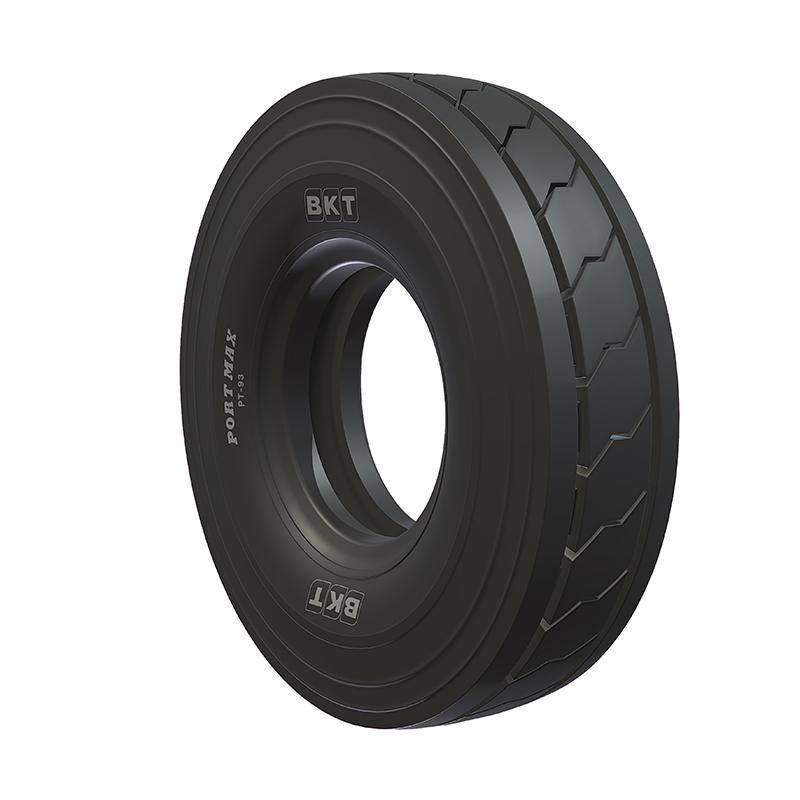 BKT's range of port tires offers solutions suitable for the different machinery operating in port hubs, offering tires with specific characteristics and features for each application.
BKT tires meet the needs of logistics and port handling and can operate on irregular and treacherous areas, worksites with rough cemented surfaces, and can lift heavy loads in complete safety. In particular, BKT's Portmax radial range offers solutions that are suitable for these applications.
Portmax PM 90 – For reach stackers
Portmax PM 90 is the radial tire designed for reach stackers and is equipped with multilayer steel belts which guarantee exceptional stability that is indispensable in the handling of high loads. The All Steel structure offers maximum strength to the casing and an adequate distribution of loads on the ground. The special anti-static compound of this tire ensures high heat resistance and a prolonged life cycle, thanks to the ability to withstand impacts, cuts and wear and tear.
Portmax PM 90 is also a valuable ally for productivity, thanks to its reduced rolling resistance that helps significantly reduce fuel consumption. This product is available in the 18.00 R 25 size.
Portmax PM 93 PLUS – For straddle carriers, bridge and RTG cranes
Particularly resistant and with a high load capacity, Portmax PM 93 PLUS is the perfect radial tire for intermodal transport for straddle carriers.
This solution guarantees the operator a more comfortable ride, without slippage, reducing fuel consumption. Thanks to its strength and robustness, it is able to operate even in the most difficult situations, handling the heaviest loads and maintaining good stability. This product is available in the 16.00 R 25 size.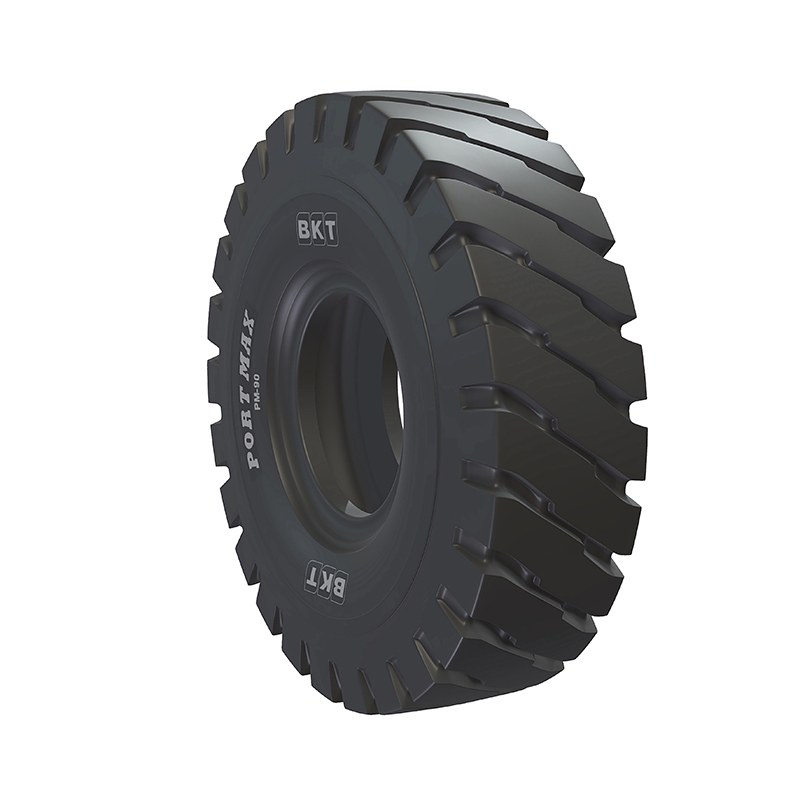 Portmax PT 93 – For terminal tractors
Portmax PT 93 has been specifically developed for terminal tractors and is perfect for operations in ports and interports. The tread, designed with a special anti-static compound, offers particular resistance to wear and tear even in the most demanding situations, so as to minimize the frequency of replacement and the related vehicle downtime. Excellent stability, driving comfort and prolonged durability are the technical characteristics which make Portmax PT 93 an excellent solution for intermodal transport. This product is available in the 280/75 R 22.5, 310/80 R 22.5 and 315/60 R 22.5 sizes.
Portmax joins various other BKT solutions designed for port operations and to meet the needs of professionals in the sector and to respond to every requirement. Because every activity is different and special and needs specific tires.