Toyota Material Handling's BT Reflex reach truck family has gotten two new additions. Next to the recent updates on the R, E and O-series, the narrow series (N-series) has now been further improved, an ideal truck for confined spaces. In addition to that, the R, E and N-series can be optimised to fit cold store conditions thanks to an equally updated cold store version.

'We now release the latest additions to our class leading reach truck range to bring further benefits to more customer applications. Following our 'proven innovation' theme and our Kaizen value: we aim to keep innovating to suit our customers' needs. You can expect a very intuitive and interactive driving experience and intelligent energy solutions in these new BT Reflex,'
says Craig Walby, Product Director at Toyota Material Handling Europe.
The first upgrade in the Reflex range is that of the narrow reach truck (N-series). The N-series is a compact truck with a small chassis, a quintessential truck for tight spaces or operations that require block stacking or drive-in racking. It comes in two capacities: a 1.4t and a 1.6t, the lift height of the N-series has increased by 1.5 metres, from 8.5 to 10 metres.
Next to this truck update, the cold store version also went through some major enhancements in many aspects, and can be added to the R, E and N-series with or without a heated cabin. Cold store models are built and designed for cold environments down to -30°C, they are available in five capacities: 1.4t, 1.6t, 1.8t, 2t and 2.5t and have a lift height up to 13 metres.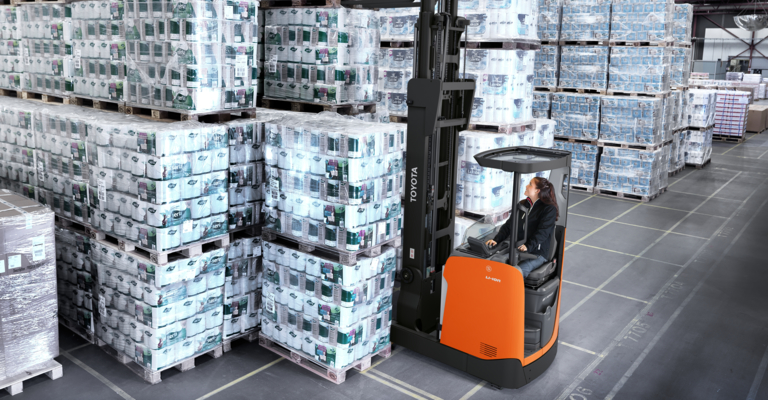 Source: Toyota Material Handling