Each of the Tomra four divisions – Collection, Food, Recycling, and Mining – marked the milestone by declaring a collective mission for the future to "transform how we all obtain, use and reuse the planet's resources to enable a world without waste."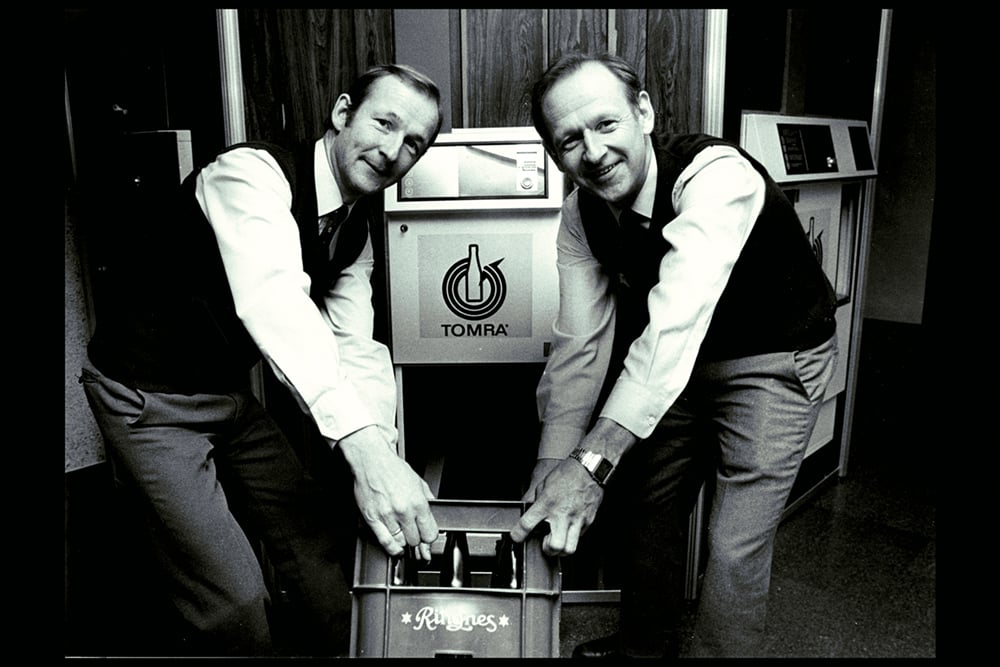 Tove Andersen, Tomra's president and chief executive officer, explained:
"We live in a world that needs big transformation. We urgently need to improve sustainability, develop the circular economy, and make more efficient use of resources – challenges that Tomra's solutions can help address. Fifty years after its humble beginnings, Tomra can be proud of the fact that it is a highly respected global masosrket leader. This is living proof of our ability to adapt, innovate, and provide the solutions our customers really need. This is also a time to look forward because we are now opening the chapter in Tomra's story where we step up our role in leading the resource revolution."
Tomra was founded in Norway on April 1, 1972, by brothers Petter and Tore Planke. After seeing a local grocer struggle with the manual collection of empty bottles in their store, the brothers developed the first fully-automated reverse vending machine (RVM) in their family's garage.
This invention was quickly embraced by retailers and spawned an entire industry for efficiently handling the return and recycling of deposit beverage containers.
Tomra's pioneering and transformative approach led to its continuing development over the years, from designing and manufacturing RVMs to providing advanced sorting systems for the food, recycling, and mining industries.
These technology-led, customer-tailored solutions optimize resource recovery and minimize waste – benefits that are in ever-greater demand as sustainability gains importance with businesses, governments, and consumers.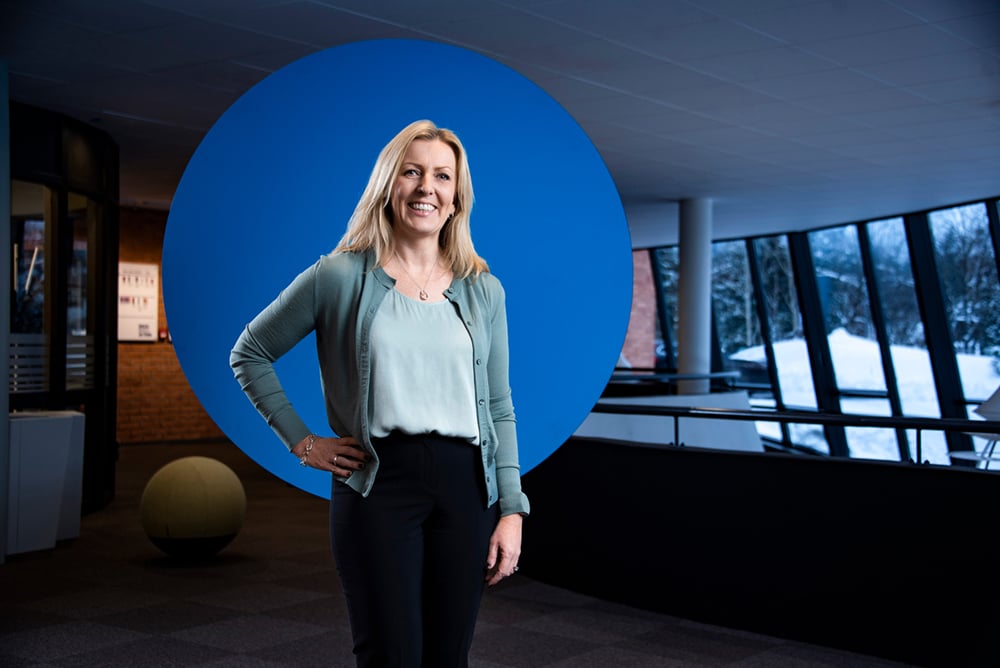 Tove added:
"Transformation is at the heart of everything Tomra does. Tomra transforms ideas and technology to create intelligent and pioneering tools. We transform companies into more profitable, sustainable businesses and transform how the world's resources are obtained, used, and reused, which also helps transform people's everyday lives."
Today, Tomra employs more than 4,600 people around the world and has annual sales of €1bn. 20 percent of the group's workforce and eight percent of its revenues are dedicated to research and development.
Albert du Preez, Senior Vice President and Head of Tomra Mining, said:
"We are grateful that our customers have embraced sensor-based sorting, contributing to better business and a better environment, thereby enabling our long-term success. Looking to the future, Tomra Mining will continue to lead the resource revolution by enabling sustainable mineral beneficiation for a circular economy. Sensor-based sorting can reduce the environmental impact of mining and ensure that a circular economy approach has a mineral supply that minimizes the negative impact on the environment."