Whether by road, rail, air, or sea – with over 50 years of experience, the Italian transport, and logistics company Arcese can always offer its customers the optimal transport solution. Five new Schmitz Cargobull S.CS MEGA curtainsider semi-trailers with POWER CURTAIN PLUS, which are used especially for the transport of loose and unpacked goods, reinforced the state-of-the-art vehicle fleet of the Italian transport experts.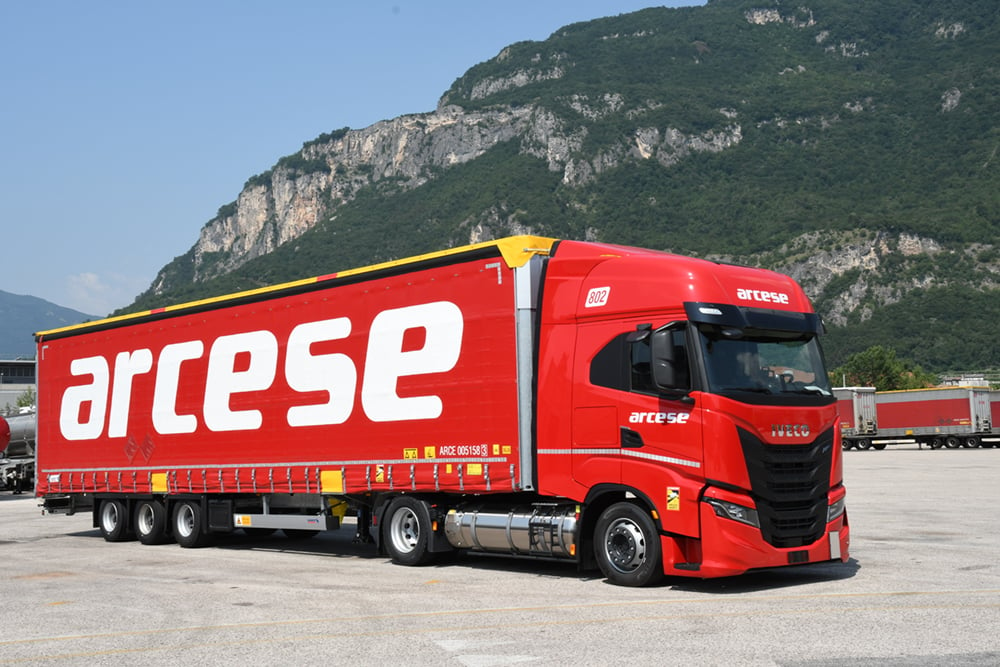 The flexible curtainsider body with the robust tarpaulin gets by without support laths and is also certified for tyre transport. Due to the structural stability and strength of the tarpaulins, which are reinforced with aramid belts and integrated steel wires, the body can withstand the high stresses arising during the transport of beverages or unpacked goods, especially when cornering.
"The POWER CURTAIN PLUS allows us to transport unpacked loads by road and rail – such as tyres which tend to cause the tarpaulin to bulge outwards when cornering. With the S.CS MEGA with POWER CURTAIN PLUS, we can rely on the safety standards and reduce loading times."
explains Carlo La Corte, fleet manager at Arcese Group.
The S.CS MEGA curtainsider semi-trailer with POWER CURTAIN PLUS is not only certified as per DIN EN 12642 Code XL, DL Guideline 9.5 together with a Beverage Certificate, but is also certified and has additional equipment for tyre transport. The strength of the sidewall is generated by an easy-to-use lever mechanism that acts on supporting bars embedded in the tarpaulin and pre-tensions the tarpaulin. In this way, dimensionally unstable goods remain safely protected during form-fit loading. The tarpaulin body is also distinguished by easy handling, as there is no need for support laths or diagonal bracing of the load.