Continental helps transport companies and fleet operators to prepare their vehicles for the future by making fleets more sustainable, efficient, and digitally connected. To this end, the technology company has a broad range of solutions and technologies that conserve resources and improve the carbon footprint of vehicles. Its focus is on four strategic areas: climate protection, clean mobility, circular economy, and sustainable supply chains.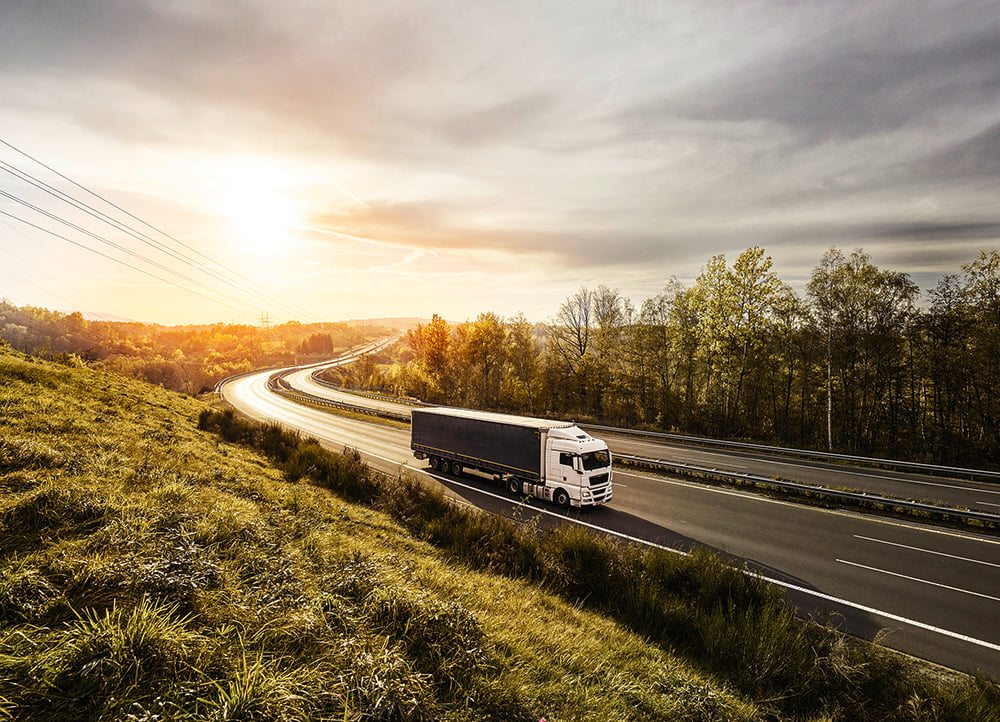 "Efficiency and sustainability awareness have become vital competitive factors for transport companies too. Low-rolling resistance tyres already form part of the basic specification in many fleets. However, we are looking for more – namely, sustainability throughout a tyre's life cycle,"
says Ralf Benack, Head of 360° Solutions at Continental.
At Continental, sustainability begins at the material sourcing phase and extends through the manufacturing process to the delivery and deployment of long-lasting, energy-efficient tyres. At the end of a tyre's working life, Continental is able to provide tyre retreading and make use of raw materials obtained from the recycling of old tyres in the production of new rubber.
The framework for this is provided by the Conti360° Solutions overall tyre management package –the selection of the right tyre, permanent monitoring of tyre data and a system to feed worn tyres back into the ContiLifeCycle program, allowing tyres to enjoy a new life.
Conti360° Fleet Solutions: correct tyre selection and digital tyre management
Alongside the ContiFitmentService, which helps customers make the right choice of tyre for the application at hand, another key element of Continental's fleet solutions is digital tyre monitoring with ContiConnect. Using sensors inside the tyres, ContiConnect enables fleet managers to access real-time tyre data, such as pressure and temperature, for the entire fleet. Tyre damage can be quickly detected, preventing punctures, and the tyres can be constantly kept at the optimum pressure, which can help to lower fuel consumption. Fleets reap the benefits of longer tyre service life and minimized real-life total costs for the vehicles. Continental is set to make another step towards predictive maintenance with the introduction of ContiConnect 2.0 and its next-generation sensors, which will provide even more tyre data to fleet operators.
ContiLifeCycle: a second and third life for tyres
Once the life of a new premium tyre is at an end, another Conti360° Solutions service for fleets can swing into action – the ContiLifeCycle retreading program.
"With our ContiCasingManagement process, tyre casings can be returned to us and given a new lease of life through our ContiRe and ContiTread premium retreading ranges,"
explains Ralf Benack.
Management of the casings is carried out via the ContiCasingAccount online portal. Recycling tyre casings allows resource usage to be cut by as much as 70 percent compared to the production of a new tyre. Continental employs special technologies at its state-of-the-art ContiLifeCycle plant to allow the rubber from old tyres to be reused in the production of new and retreaded tyres, reducing CO2 emissions and lowering material and water consumption.
"Sustainability and climate protection have been key issues for the transport industry for many years now. We are always looking to help fleets precisely tackle these challenges with our solutions, to support them on the road towards sustainable fleet management. This is also why our unerring focus on sustainability has been enshrined in our 'Vision 2030' strategic program." 
remarks Benack.
The reconditioned ContiRe EcoPlus HT3 boasts low rolling resistance, resulting in excellent fuel economy. It forms part of the Conti EcoPlus Generation 3 tyre line, which was introduced to offer fleets real-world efficiency gains.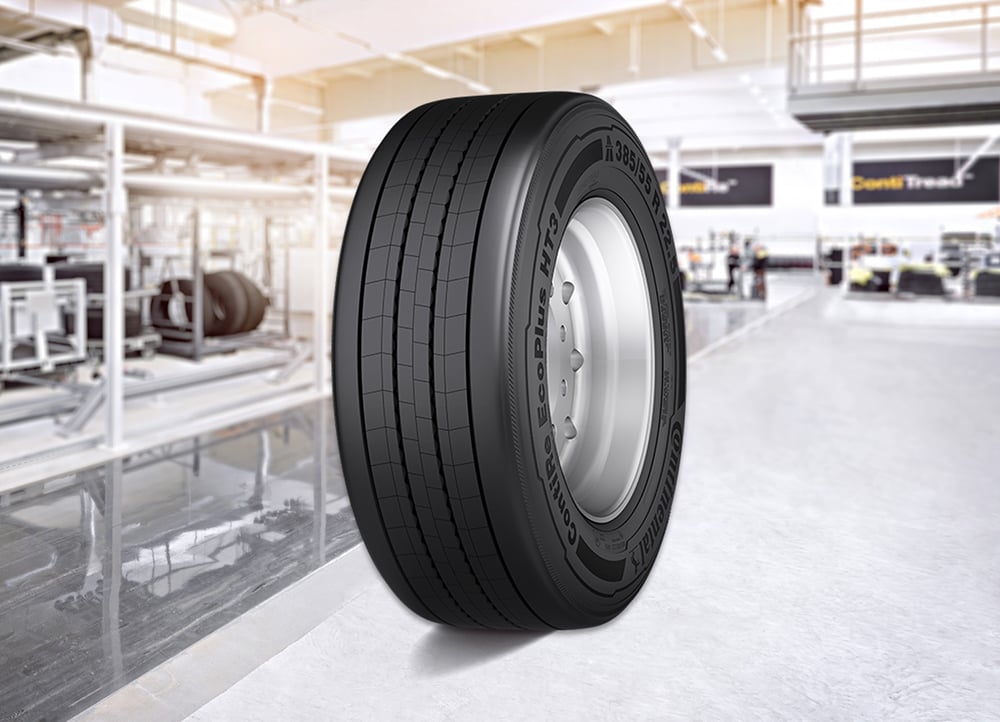 With the updated ContiRe EcoPlus HT3 385/65 R22.5, Continental is offering a retreaded tyre model for the EMEA region with mileage and rolling resistance properties that are virtually the same as those of a new tyre.