Inmotion Technologies in Tyresö, southern Stockholm, is expanding with a production facility of 6,000 sqm, in order to meet strong demand for the company's products. The construction of the new facility will start in February 2022 and the inauguration is planned for mid‐2023. Property owner Fastighets AB Balder has together with Inmotion developed the new premises to be optimized for the needs of Inmotion.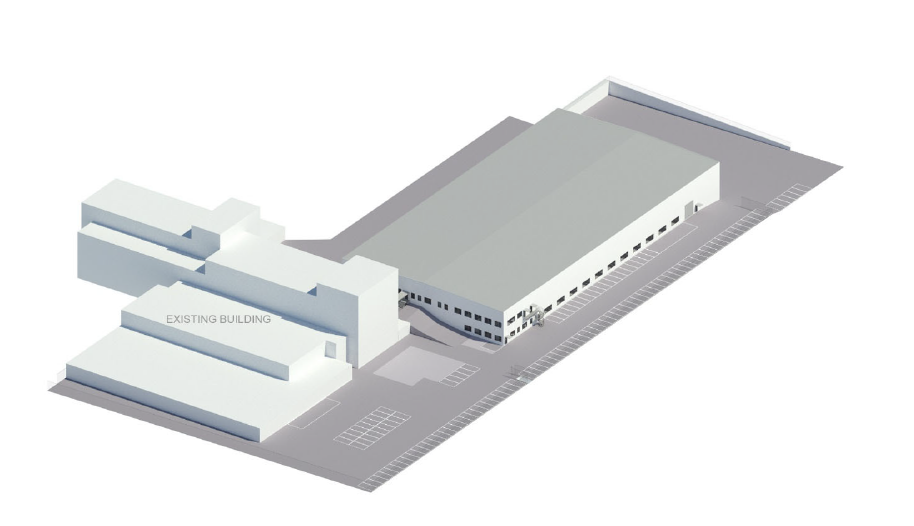 Inmotion has worked with the electrification of commercial vehicles for more than 30 years and is very well-positioned when the electrified vehicle market is gaining momentum. To give perspective, companies like Scania and Volvo estimate that 50% of their vehicle sales in 2030 will be fossil‐free.
"Large customers in the truck sector are moving ahead with electrification and this creates a strong demand for our products and services. It is very rewarding and stimulating to contribute with solutions to the climate crisis. Our products are a very important part of the electrical vehicles that accelerate the reduction of fossil fuel usage. Demand is very strong and we are in an incredibly expansive phase where we build Sweden's largest factory for vehicle‐mounted inverters and power electronics, "says Martin Wennerblom, Marketing Director at Inmotion Technologies.
Since 2005, Inmotion Technologies has leased a 6,500 sqm facility in Tyresö from the property company Balder. The new factory will be adjacent to the existing premises and has been developed in close cooperation between the two companies.
"Inmotion Technologies is a long‐standing and close partner to Balder and we are very happy to be part of their journey enabling their expansion. It is important for us as property owner and landlord to be responsive so that our customers thrive and have the opportunity to develop their business," says Martin Ernstson, Head of Commercial at Balder.
Balder is the property owner and developer of the new 6,000 sqm facility, which will be environmentally certified according to Miljöbyggnad Silver. The building is designed with energy‐saving features such as solar panels and a geothermal heating system. For staff and customers, a large number of vehicle chargers and bicycle chargers will be installed to facilitate commuting by electric car and bicycle.
The new production facility together with Inmotion's other related investments are estimated to create up to 100 jobs in five years' time and have the capacity to deliver equipment to at least 200,000 vehicles per year.
"The total investment now made is in the order of € 23M (SEK 250 million). The expansion in Stockholm is expected to generate an annual turnover of almost one billion SEK within the next five years," says Martin Wennerblom.
Construction starts in February 2022 and the inauguration is planned for mid‐2023. During the groundbreaking ceremony on February 10, representatives from Inmotion, Balder, Ministry of Foreign Affairs, Business Sweden and Invest Stockholm participated.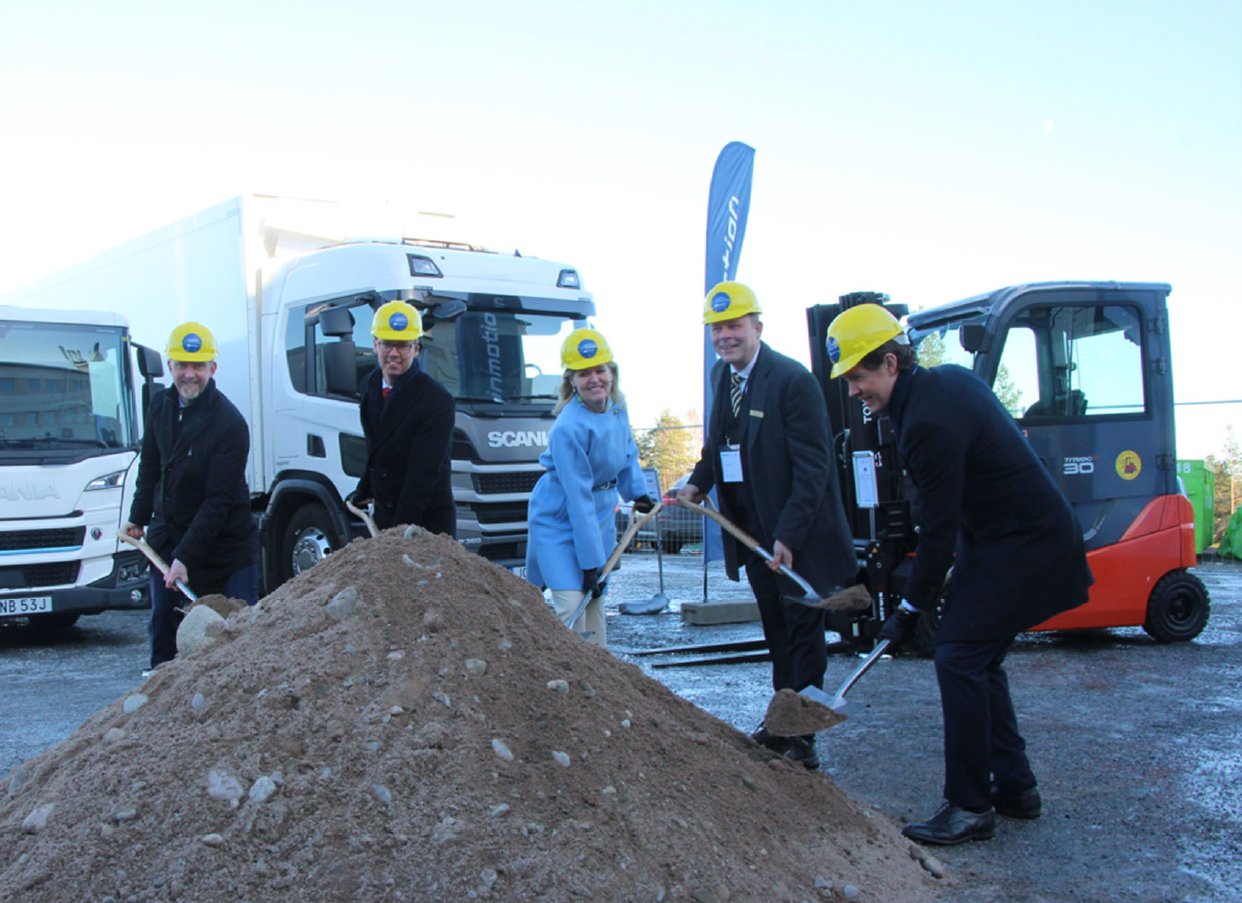 "I warmly welcome the investment by Inmotion Technologies and Zapi Group as they prepare to establish Sweden's first production facility for e‐mobility inverters for commercial vehicles. This advanced plant will add key capabilities in the supply chain and unlocks new opportunities for co‐innovation. The announcement further demonstrates the international attractiveness of Sweden's rapidly growing ecosystem for e‐mobility," says Jan Larsson, CEO, Business Sweden.
Anna Hallberg, Minister for Foreign Trade and Nordic Affairs, comments: Sweden's mobility sector is helping Europe pioneer the shift to electric vehicles thanks to advanced skills and technologies and a thriving innovation environment. I am delighted to welcome this strategic investment by yet another leading international supplier of electrification solutions, which will bring more jobs, competence and greater opportunities for co‐creation.
More about Inmotion Technologies
Inmotion Technologies AB is a global supplier of electric motors, motor control units and auxiliary electronic equipment for the industrial and commercial vehicles, with a focus on developing products for emission‐free transport solutions. Inmotion delivers to OEM manufacturers of electric and hybrid vehicles such as buses, trucks, construction machinery, trucks and material handling systems. The corporate culture is characterized by innovation, technology and continuous improvements; the requirements for quality, reliability, delivery precision and cost efficiency are high. One of our core values is sustainability. Inmotion Stockholm currently employs about 200 people and is part of the Zapi Group, a fast‐growing global leader in electrification of vehicles based in Italy. Zapi Group has approximately 1,450 employees and a turnover of over € 500 million and a total of 18 offices in 13 different countries.