Bobcat has introduced a new 2-tonne mini-excavator of electrically powered machines. The E19e – an electric version of Bobcat's popular E19 internal-combustion (IC) model – offers zero emissions, low-noise operation and comparable levels of performance to its diesel-powered counterpart. The new machine was unveiled during a special launch event at the manufacturer's stand on the opening day of Bauma 2022, which is currently taking place in Munich, Germany.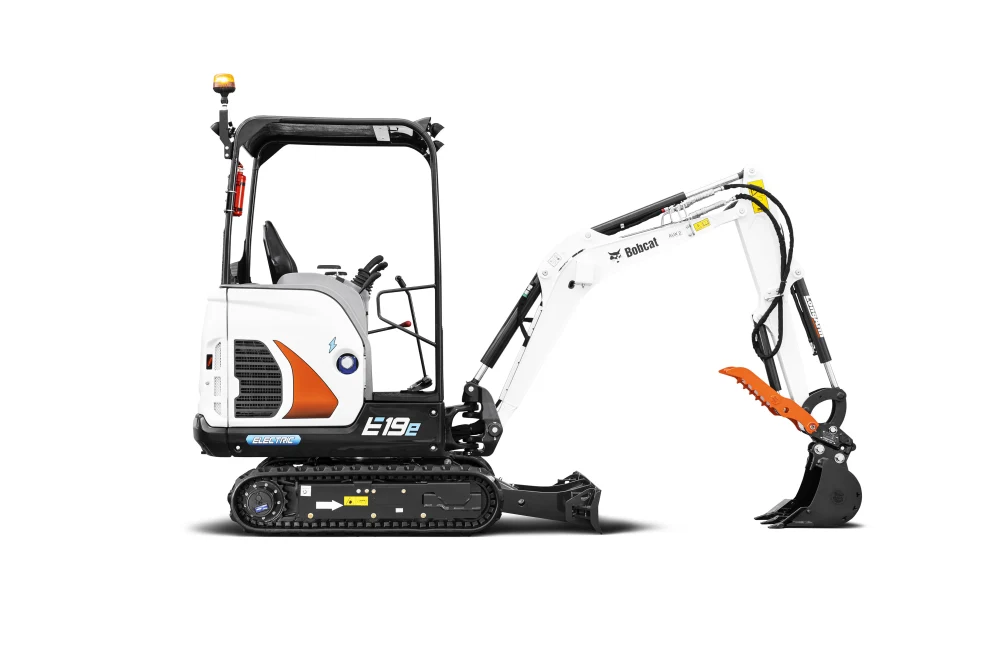 Scott Park, Doosan Bobcat CEO, commented:
"With the introduction of the E19e, Bobcat has expanded its electric line-up of zero emission and quiet machines that can match the excellent performance of our conventional models. This unit will build on the success of our smaller E10e, the world's first electric mini-excavator, which we first presented in Bauma 2016 and launched commercially during Bauma 2019. As a pioneer in the field of battery-powered equipment, Bobcat innovations have helped to drive an industry-wide shift towards electric construction equipment. Our team is proud of its contributions to this segment to date, and we will continue to invest in research and development to further accelerate this important trend."
Clean and Quiet Operations
The Bobcat E19e features the same profile, external dimensions and comparable performance as the popular E19 mini-excavator, more than 10,000 of which have been sold worldwide. The E19e boasts the same stability, lift capacity and breakout forces as its conventional counterpart, while its constant torque curve (a feature of electric motors) ensures dependable and powerful operations. With a width of just 98 cm, the new electric model is easy to operate in even the most confined workspaces, making it ideal for tasks such as demolition as well as outside applications that require quiet, zero-emission operations.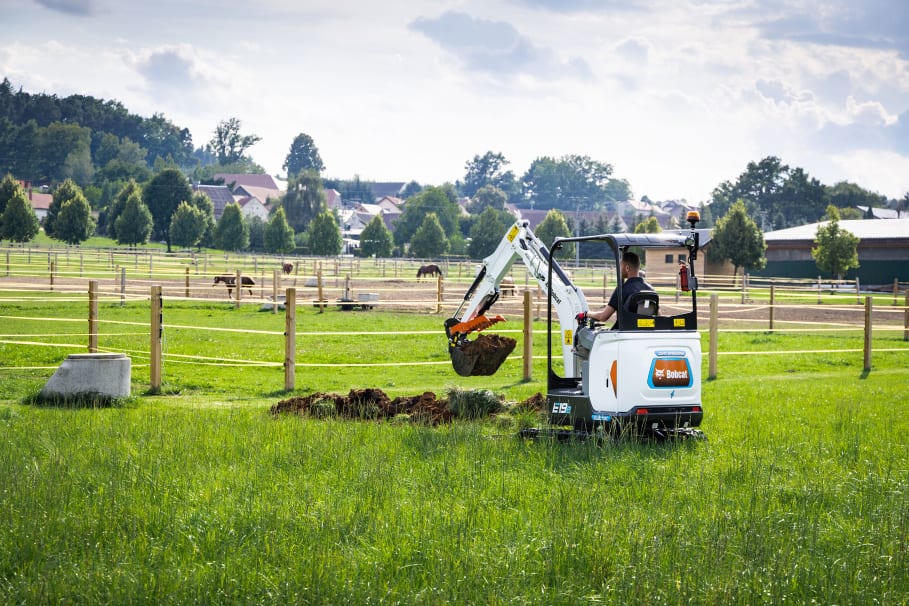 Designed around the needs of the operator, with more space between its consoles, the E19e offers best-in-class levels of comfort. With well-located travel pedals and joysticks, including thumb controls for the AUX1 and boom-swing functions, all controls have been placed at the operator's fingertips. The introduction of foldable travel pedals and the absence of floor-mounted AUX1 and boom-swing offset pedals have served to maximize legroom. In addition to delivering a healthier and more comfortable work environment, the E19e's low-noise, zero-emission operations also facilitate communication and productivity on the job site.
The E19e features a 3.5-hour battery capacity and can be recharged quickly using a super-fast charger. This means that by topping up the power during work breaks, the machine can be used all day for the majority of typical applications. The E19e is also immensely versatile, with a wide array of compatible attachments available. Bobcat's hydraulic clamp attachment, for example, is unique in the market for this size category.
Built for Reliability and Longevity
Thanks to the years of research and development involved in its creation, the E19e is a truly dependable machine. Fully validated and tested by Bobcat using proven components from the smaller E10e, its premium battery features technology equivalent to that employed by the world's leading electric automakers. The E19e is powered by a 17.3 kWh battery, which is larger than the E10e's 11.5 kWh power source. It also produces very low noise levels on site, with an LpA (operator noise) of only 70 dBA, 9 dBA less than the diesel-powered E19.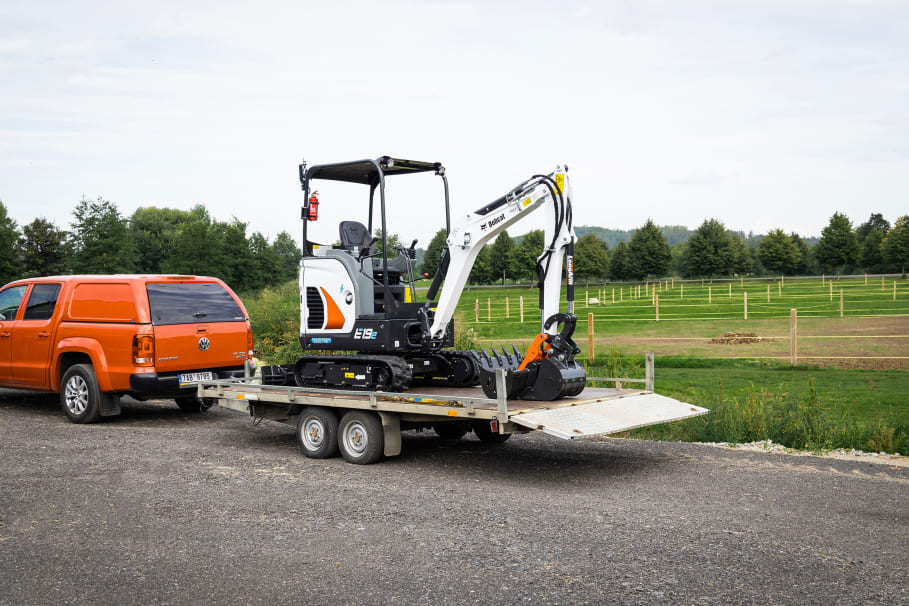 The model's electrical system and components have been optimized for work in harsh environments and, owing to the use of low voltages only (the same as the E10e), the 2-tonne mini-excavator is safe and easy to maintain. It also comes with a full manufacturer's warranty from Bobcat, providing peace of mind to fleet owners and end users.
Miroslav Konas, Mini-Excavator Product Manager, Doosan Bobcat EMEA, concluded:
"The E19e electric mini-excavator combines a safe, nearly silent, zero-emission design with the E19's market-leading features and performance, as well as its suitability for working in confined spaces. As a result, it is the ideal machine for applications such as indoor and outdoor demolition, landscaping and infrastructure activities, and other tasks that necessitate night-time work or low noise levels. The E19e represents an extremely attractive solution for rental companies and contractors alike."