At Bauma in Munich, Apollo Tyres introduced the all new Terra Pro 1044 and Terra Pro 1045. Both new steel belted radial tyres are developed for compact construction equipment such as telescopic handlers, compact loaders and backhoe loaders. As all other Apollo industrial tyres, the Terra Pro's are engineered for tough conditions, making them stand out in robustness and stability.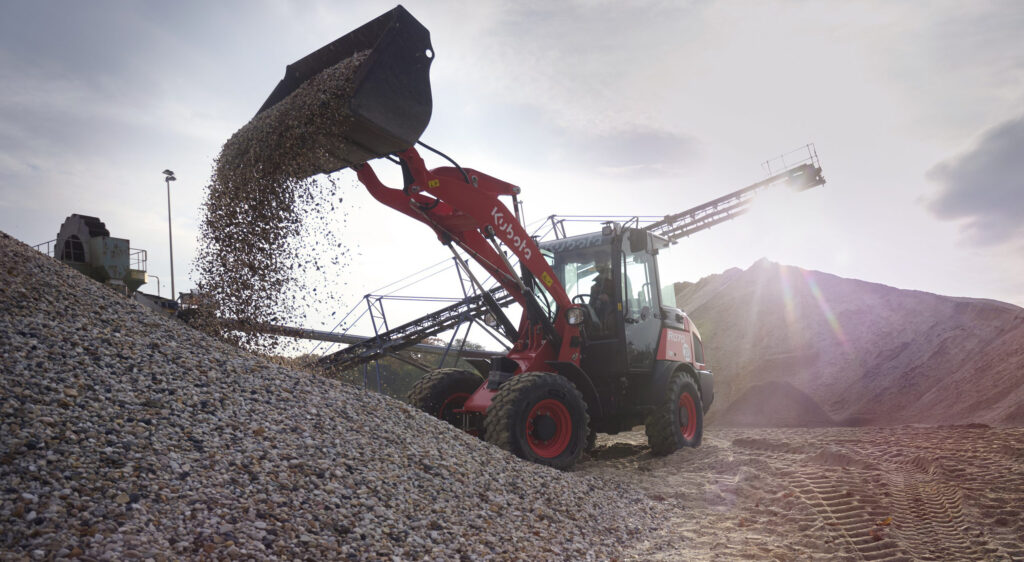 All Terra Pro tyres feature a steel belt and a tie bar, making the tyres stable during loading and lifting. A sidewall protector and special cut and crack resistant compound guarantee robustness while working in mud or on debris.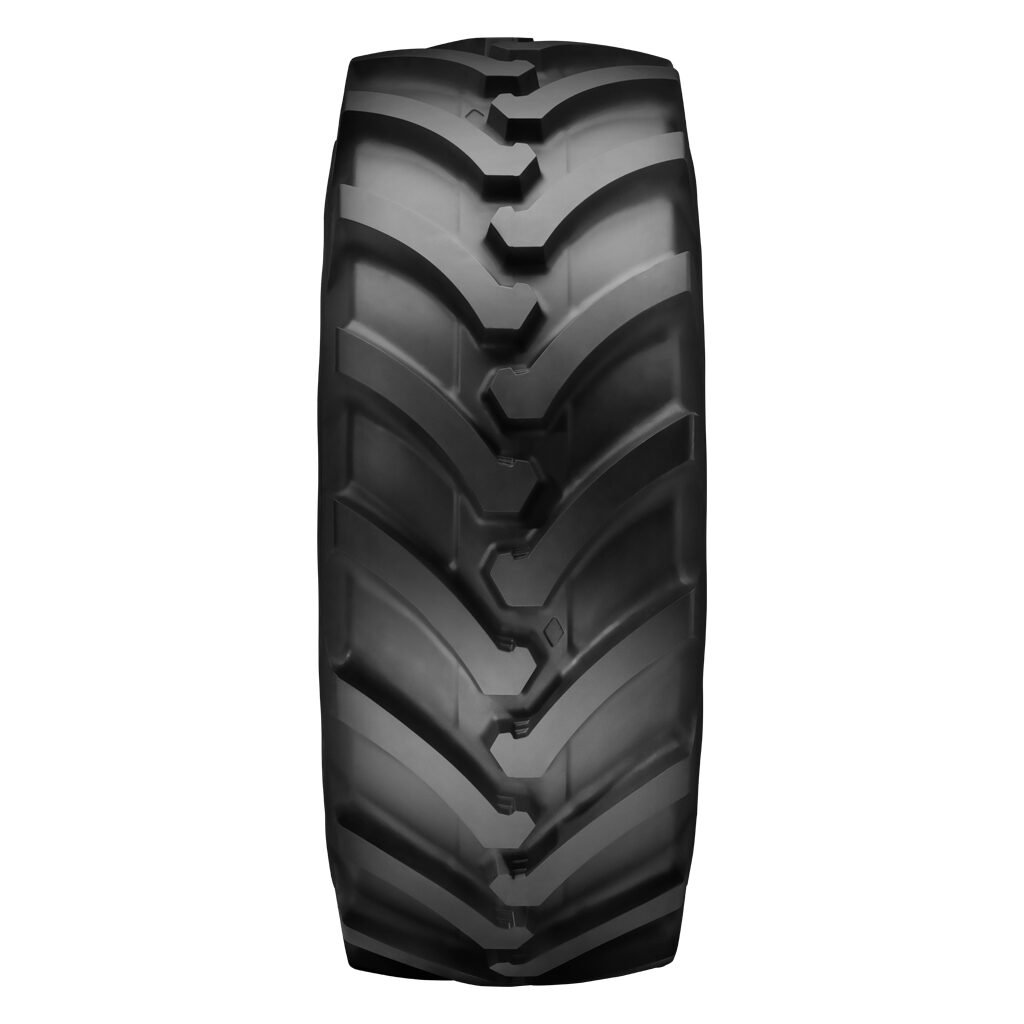 The Terra Pro 1045 features a symmetrical tread consisting of alternating hexagons. This design ensures optimum stability in all directions even on slopes. Further the hexagons are designed for even wear and good wear resistance especially while turning and manoeuvring with heavy loads. The symmetrical design is giving equal traction driving forward and backward.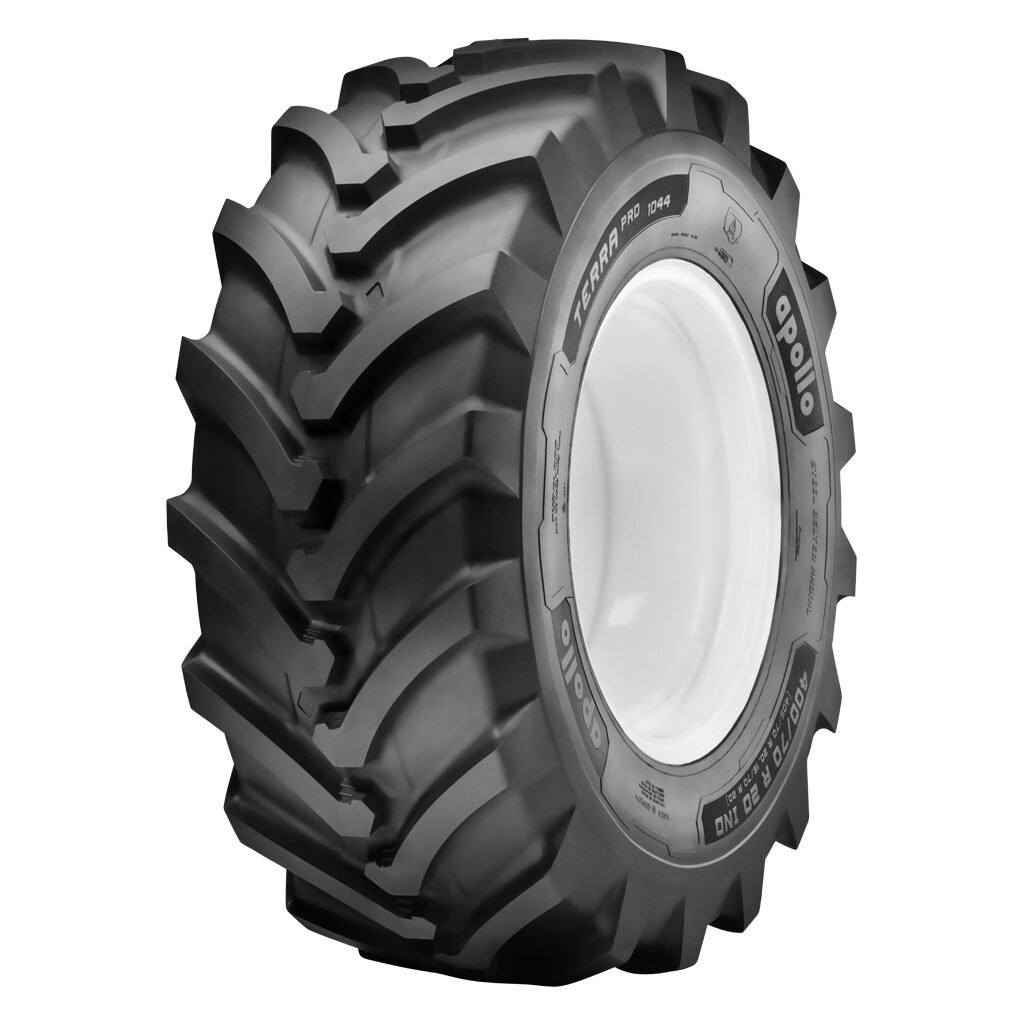 The typical industrial traction pattern of the Terra Pro 1044 ensures traction on soft underfoot conditions like mud. The wide and V-shape ending of the lug in the centre part of the tread further improves stability whilst supporting a uniform wear pattern.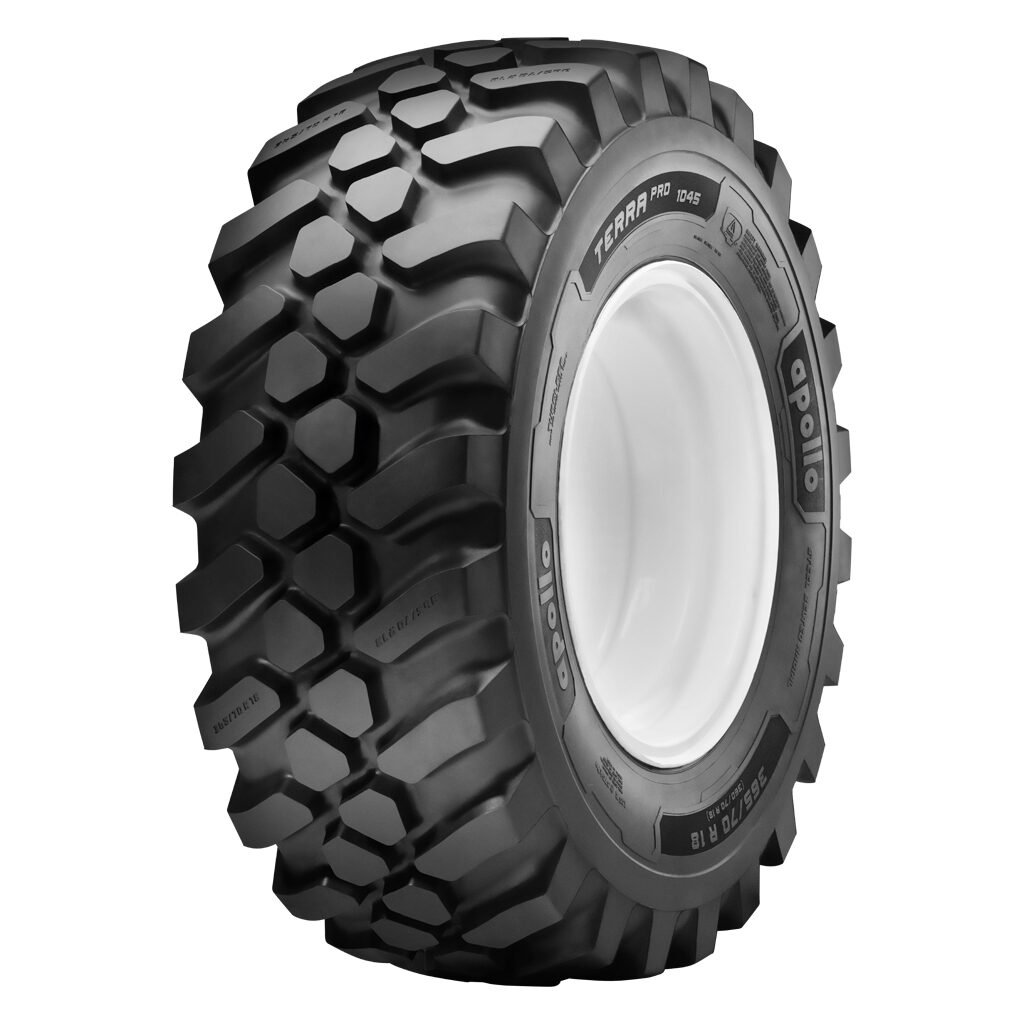 The new Apollo Terra Pro 1044 and Terra Pro 1045 are immediately available in 9 sizes:
340/80 R 18 IND 141D TL Terra Pro 1044
400/70 R 20 IND 148D TL Terra Pro 1044
460/70 R 24 IND 158D TL Terra Pro 1044
365/70R18 135B TL Terra Pro 1045
405/70R18 141B TL Terra Pro 1045
405/70R20 143B TL Terra Pro 1045
460/70R24 IND 158D TL Terra Pro 1045
540/70R24 IND 167D TL Terra Pro 1045
440/80R28 IND 156A8/B TL Terra Pro 1045