Caterpillar and Zeppelin present four battery-electric construction machines at bauma Munich. Many construction companies want to support the energy transition to a lower-carbon future and are wondering whether a construction machine without a diesel engine offers a solution.
At bauma 2022 in October in Munich, Caterpillar took a look at its cards for the first time and, together with Zeppelin, will be showing four battery-electric prototypes of particularly frequently used construction machines – the Cat 301.9 mini-excavator, the Cat 320 medium-sized excavator, the Cat 950 GC medium-sized wheel loader and the Cat 906 compact wheel loader. The machines have batteries developed by Caterpillar and an integrated onboard charger of suitable size in each case. An off-board fast charging option will also be available. The Cat 301.9 mini excavator and Cat 906 compact wheel loader are expected to be the first commercially available models.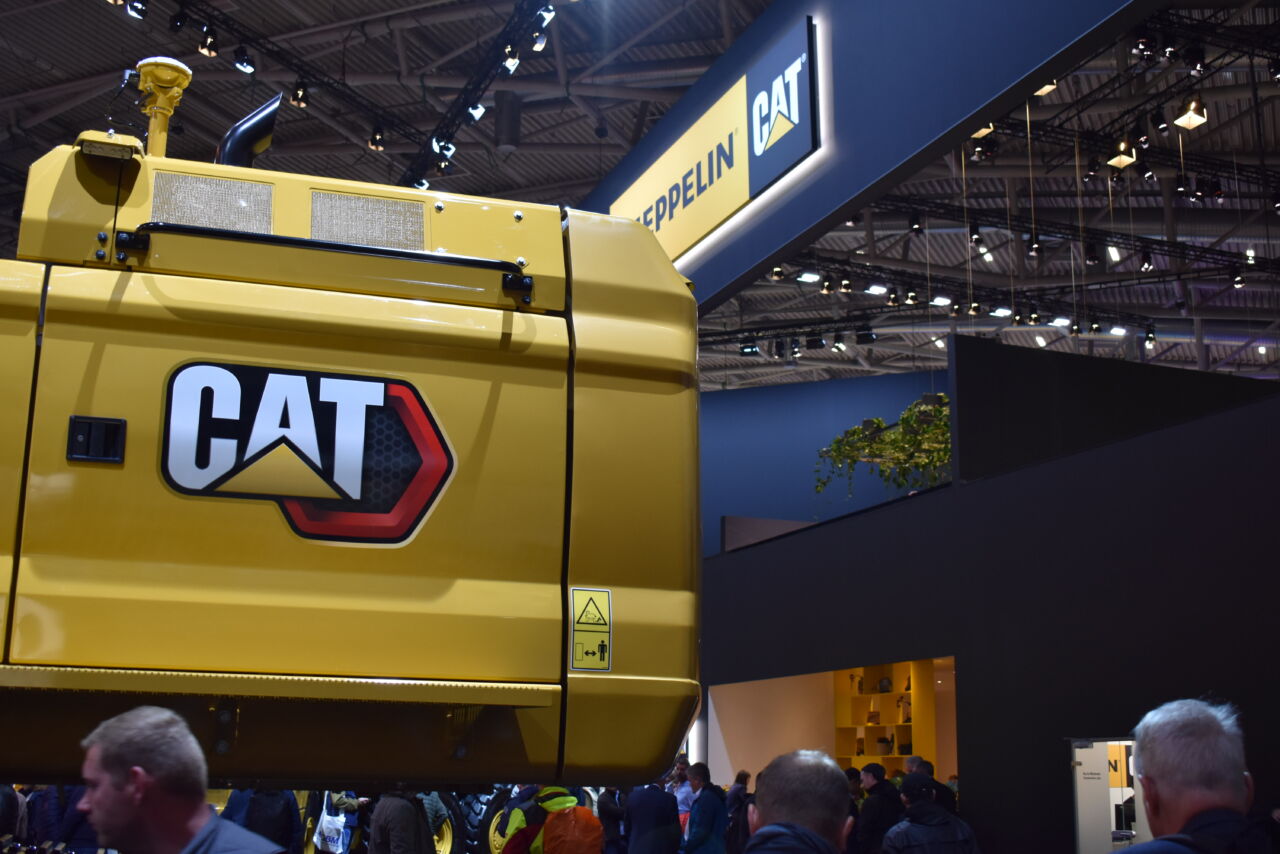 "Caterpillar is well positioned to help customers achieve their sustainability goals, including reducing emissions on the job site. It is important that today we offer our customers a variety of solutions on their sustainability journey, including machines that run on renewable fuels or technologies that increase fuel efficiency, in addition to electric construction equipment. As we develop new generations of machines, we will be open to technology and have sustainability as our primary goal."
said Tony Fassi-no, president of the Construction Industries Group. 
Caterpillar has years of experience in the development and operation of electrified machines with its gensets, locomotives, large mining machines and diesel-electric construction machines that have been successful in the market for some time, such as the Cat D6 XE dozer, Cat 988K XE wheel loader and Cat 794 AC to Cat 798 AC large dump trucks. The batteries developed by Caterpillar for the new electric machines will also be available for other industrial applications. Building on proven Cater-pillar technology, the lithium-ion battery range features a modular design that offers fle-xible configurations for multiple applications. The batteries are designed to be adaptable to industry and customer performance requirements and maximise sustainability throughout their lifecycle, including recycling and end-of-life reuse.
"Our electrified products leverage our extensive systems integration experience and are designed to deliver the performance customers expect from Caterpillar. We are focused on helping our customers achieve the optimal product and energy lifecycle on the jobsite so they can maximise value and minimise their total cost of ownership."
said Joe Creed, president of the Energy & Transportation Group.