Goodyear is pleased to announce the winners of the TruckForce Service Awards for the third quarter of 2022. The award recognises outstanding quality of service among TruckForce partners with operations in Europe. With more than 2000 partners across Europe, this award reflects the efforts of each TruckForce partner that provides services to customers around the clock.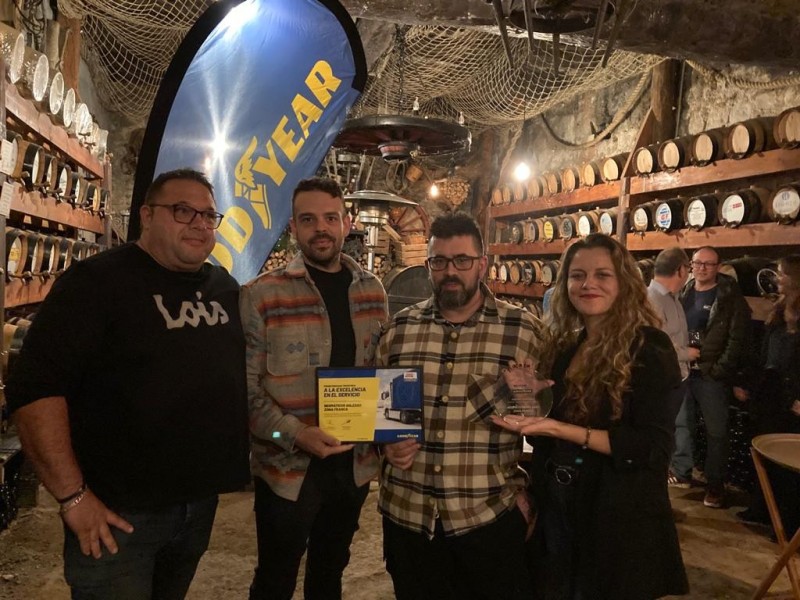 Winners were selected from a strong list of nominations. Eligible criteria include demonstrating excellent customer and client support while successfully utilising Goodyear's TruckForce ecosystem, including Goodyear applications such as eJob. Below is the list of winners for the previous quarter:
Germany-BLESSING AUTOMOBILE GMBH
Blessing Automobile GmbH is an important TruckForce partner in South-West Germany where there are many competitor networks. Through its determination to provide the best services for its customers, it has contributed considerably to the growth of Goodyear products and services in the region. Blessing Automobile GmbH has also been awarded for increasing and achieving a strong performance in the usage of Goodyear's eJob application.
Poland-DR FELGA
Dr Felga is a family-run business that has been a Goodyear partner for 15 years, ten of which as a TruckForce partner. It has been oriented toward mobile service for fleets located in the area of South-West of Poland, close to one of the busiest highways. In addition, the region where Dr Felga is located has undergone considerable industrial development and the service centre has kept up with increasing demand. Dr Felga has managed a large number of contracted Goodyear fleets and executed the majority via Goodyear's eJob application.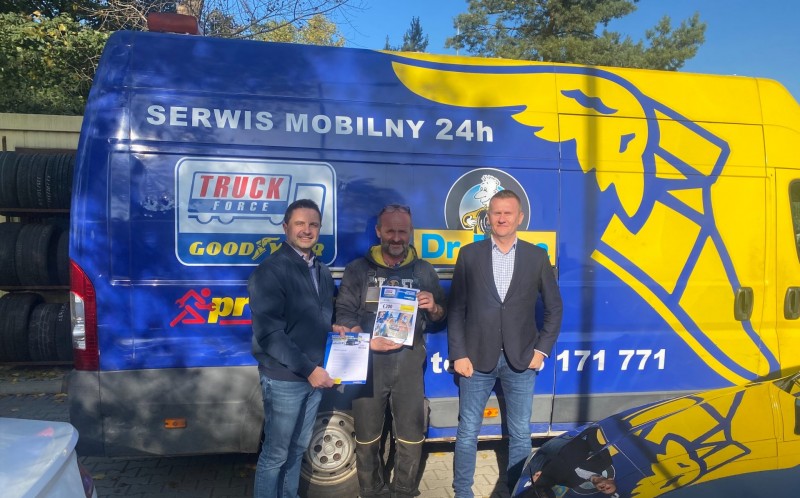 Romania-ARA GRUP  
This centre has been recognised for its contribution to growing business in its region. Collaborating with Goodyear for more than 15 years, they were selected for their active involvement in Goodyear FleetOnlineSolutions (FOS) and their strong performance and usage of Goodyear's eJob application. The centre has played a key role in growing Goodyear's share of business in Romania.
Spain-NEUMÁTICOS SOLEDAD ZONA FRANCA (BARCELONA)
Awarded for the successful installation and activation of a Goodyear CheckPoint in the gas station & workshop of Neumáticos Soledad Zona Franca (Barcelona). The service centre has been strategic in its approach, they are  one of the first retailers to install a Goodyear CheckPoint at their premises, enabling them to offer connected solutions to transport companies in the surrounding Barcelona Port area.
Sweden-DÄCKIA GÄVLE
The employees at Däckia Gävle have a customer-focused mentality and strive to deliver the best solution and service to end customers, making it a best-in-class service provider in Sweden. Its team is open to adopting new technologies and solutions and understands what it takes to be in the front end of the business and advance compared to the competition. They have a very high percentage of jobs managed through Goodyear's eJob application and are willing to go that extra mile to ensure customers are satisfied.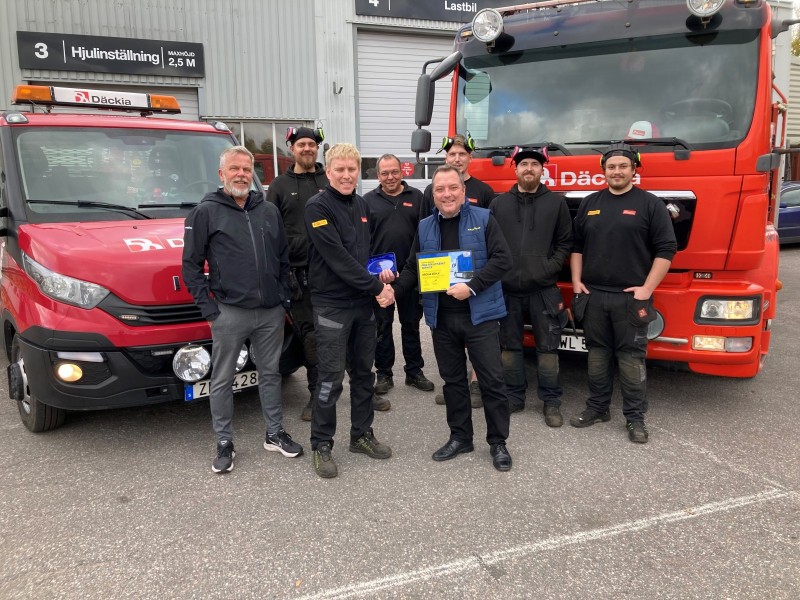 Adam Stanton, European Network & Service Manager for Goodyear Commercial, commented:
"Congratulations to each of our Q3 winners for their continued support covering the whole of Europe alongside over 2,000 other partners who go the extra mile to provide excellent service to our customers. We have selected five partners this quarter who demonstrated forward-thinking, innovation and an uncompromising attitude to serving customers. On behalf of Goodyear and all TruckForce customers, I would like to thank our partners for their outstanding teamwork and commitment."