E-mobility is here to stay — including for cranes. With the eDRIVE system, PALFINGER delivers a sustainable and efficient solution featuring benefits that are particularly appreciated in environmentally-conscious Sweden.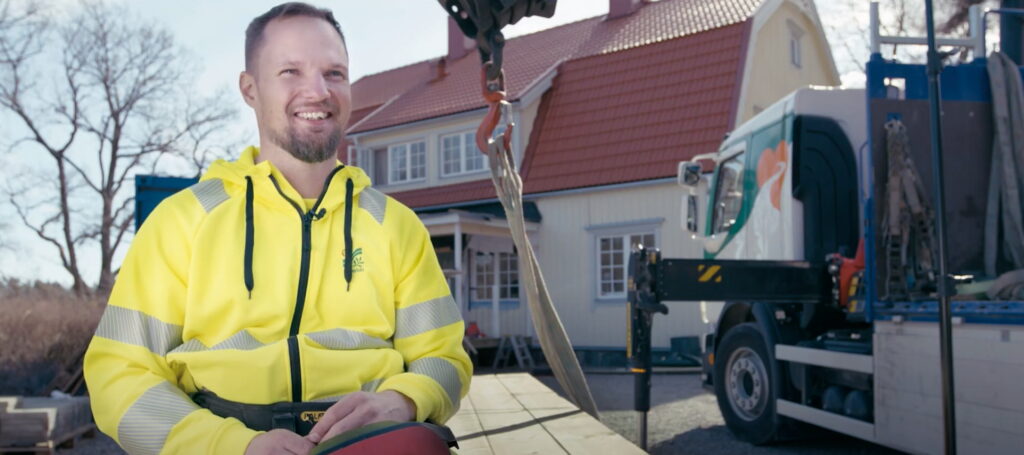 Nature is important to the Swedes. This is clear from the 29 national parks and over 3,200 nature reserves. More than half of the country is covered by forest. However, accelerating climate change is also having an impact on Sweden's countryside. Now is the time to protect this delicate ecosystem. For crane operation, this means that every job must leave the smallest possible carbon footprint. Including the one that crane operator Dennis Sundqvist is on his way to do. Right on the shore of a lake and surrounded by the coniferous forest stands a picture-perfect Swedish wooden house, for which Dennis is delivering a consignment of wood weighing tons. Quiet and almost emission-free — thanks to the eDRIVE system from PALFINGER.
Electric at the Touch of a Button
"Electric crane operation has two clear advantages for me as a crane operator. Firstly, I am no longer engulfed in exhaust fumes during loading and secondly, I can communicate with others because the operation is as quiet as a whisper. That wasn't possible before. I have to say I haven't found a single disadvantage."
says Dennis, a crane operator at the Swedish transport company Vivaldi AB.
The intelligent eDRIVE system ensures absolute flexibility in crane operation. Drive options can be selected at the touch of a button — the Li-ion battery pack or the mains supply. This ensures economical, energy-efficient, and emission-free operation with near-silent movements in sensitive areas, regardless of whether outdoors or indoors, day or night.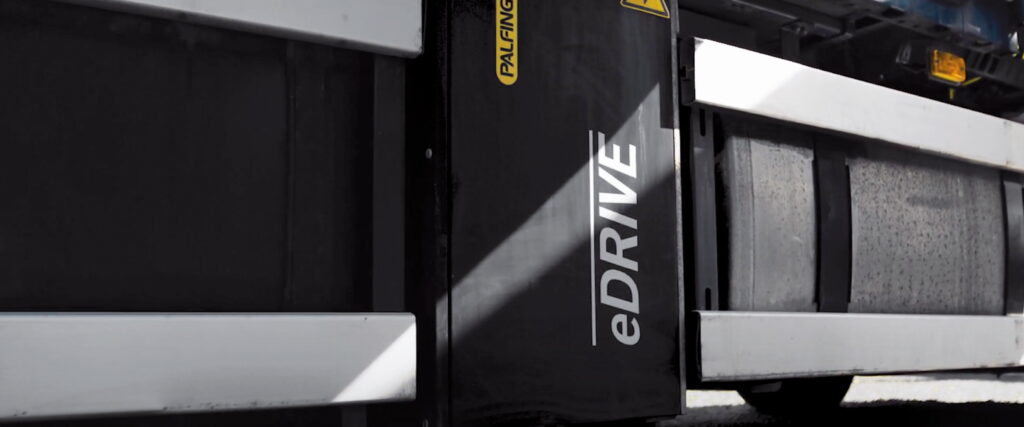 Sustainable Upgrade
When fully charged, the PALFINGER loader crane can ultimately operate for two hours at a time. That equates to around 15 jobs of ten minutes each. However, should it take longer and no power is available for quick charging or operation, then it is easy to switch to conventional mode via the vehicle engine. Vivaldi AB's fleet operator Dick Rollfelt is clear about one thing: "We want to be at the forefront when it comes to sustainability. Progress with the PALFINGER eDRIVE system has been so positive that we will consider it in all future vehicle purchases." Sweden's countryside and climate will be grateful.