Industrial plant demolition and decontamination work ranges from the removal of critically compromised structural steel structures and elements to the recovery of undamaged client assets and the demolition of plant buildings and offices. Jet Demolition also carries out clean-up operations whereby it reduces hazardous contaminant levels on the demolished elements, resulting in materials being recycled and reused.

This represents some of the most demanding, time sensitive and technically challenging projects undertaken by the company, says Jet Demolition Contracts and Project Manager Kate Bester. The scope of work ranges from the safe and controlled demolition of coal-fired boilers to product conveyors, steam turbines, transformers, silos, cooling towers and associated auxiliary equipment, in addition to the removal of hazardous materials.
The timeframe is directly related to the project and client requirements, combined with a heightened attention to health and safety. With the safety of its personnel and all other persons involved being of the utmost importance, Jet Demolition ensures that its projects are highly mechanised.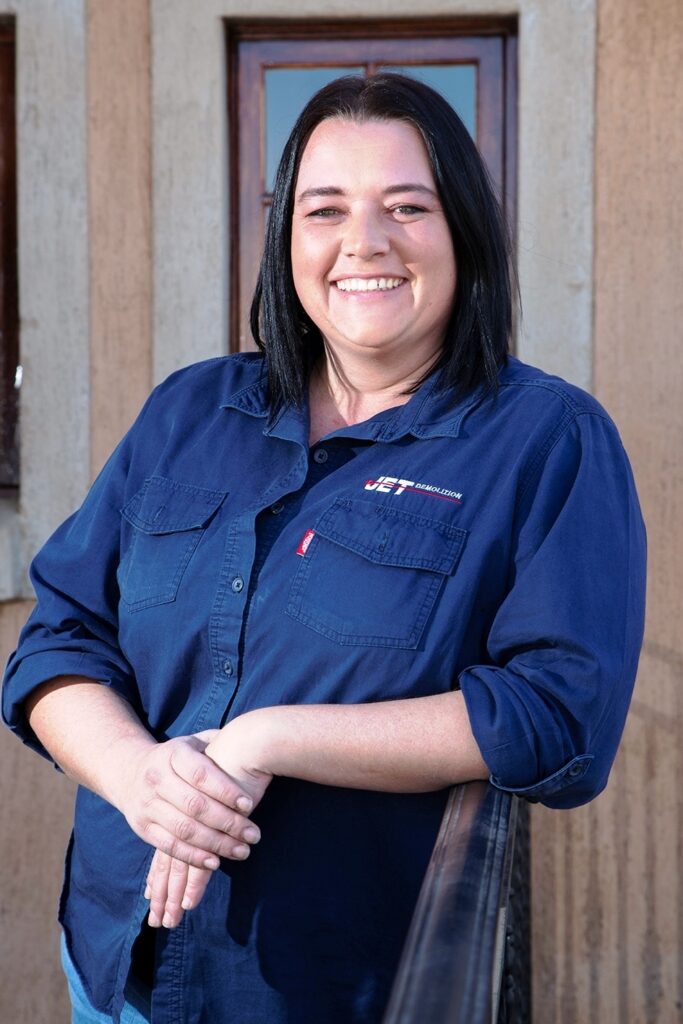 "These types of projects add to our diverse portfolio. By careful application of our experience, we offer our clients solutions that are economical, rapid and risk averse,"
highlights Bester.
The main equipment used depends on the site conditions. For example, state-of-the-art cold-cutting equipment allows workers to operate safely in the most volatile environments without affecting the client's operational processes. Plant and equipment range from a one-tonne skidsteer loader to a 102-tonne high-reach excavator, paired with the ideal demolition shear, grapple, hammer or bucket as required.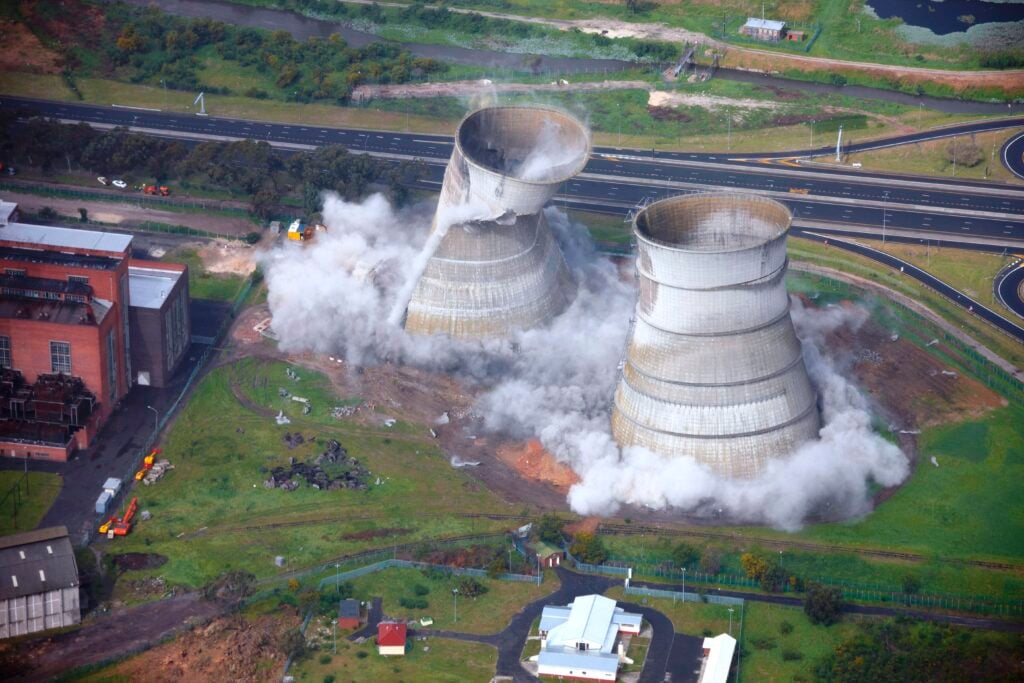 Full-time on-site production and safety management professionals oversee skilled operators and multi-skilled demolition workers. These operational teams are supplemented by Jet Demolition's in-house engineering and project management teams, supported by SHERQ, warehouse and workshop departments.
The main challenges posed by these type of demolition projects is having to accommodate live services that could be compromised within the demolition works area and the associated structural elements that must not be damaged.