Hamburger Containerboard in Hungary has taken delivery of a Falcon 330Z Vario for their paper processing plant and new waste sorting facility.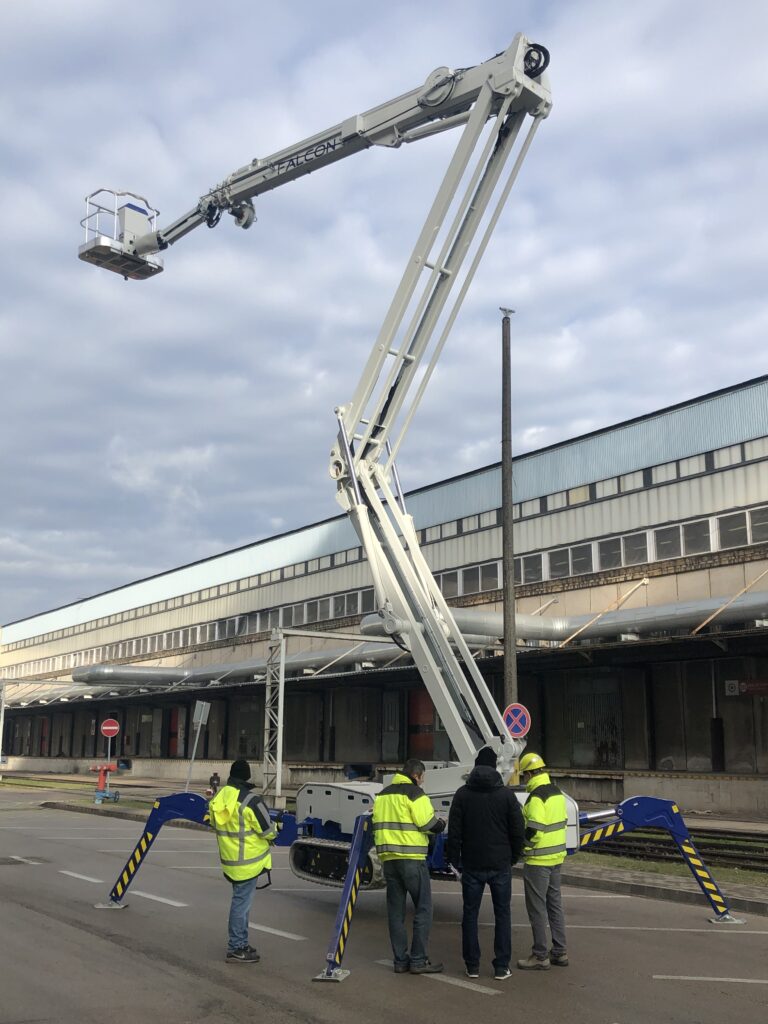 The instructor just returned from Hungary after handover and on-site training in safe operation and use of Falcon Service Tool – Falcon onboard GM diagnostic system, which allows immediate back up by remote service team.
Falcon 330Z Vario was chosen due to its superior articulated reach and ability to reach up and over the larger containerboard production units.
Falcon has dual power and operates on batteries for indoor emission free operation in the containerboard production facility.
For outdoor operation, the 4 kilometres long facility is efficiently covered by driving via the Kubota Diesel engine.