In October 2022, the Tyrolit customer Bohr-Tec from Vorarlberg was commissioned to dismantle a foundation plate on the Zimba, a mountain near Bludenz, Austria. The foundation had to be dismantled for a 700 m long borehole into the mountain in preparation for the construction of a hydroelectric power plant.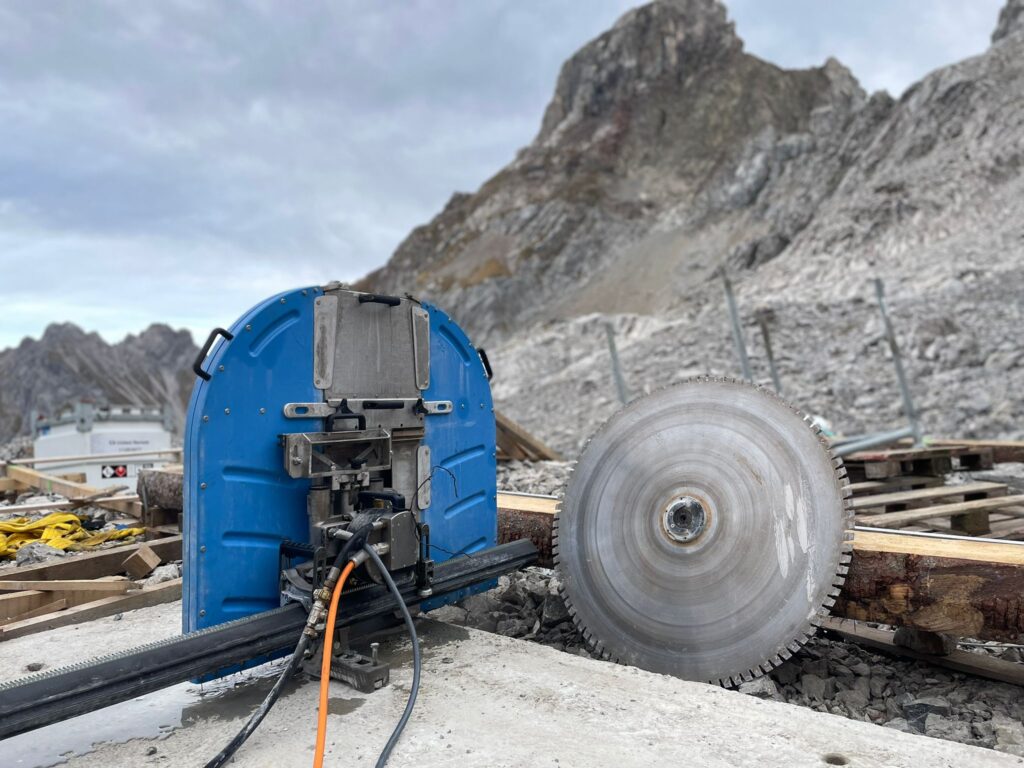 Particularly exciting was the delivery and removal of the equipment from Bohr-Tec, which, due to its heavy weight, had to be flown to the site at over 2,000 m above sea level by a Superpuma helicopter.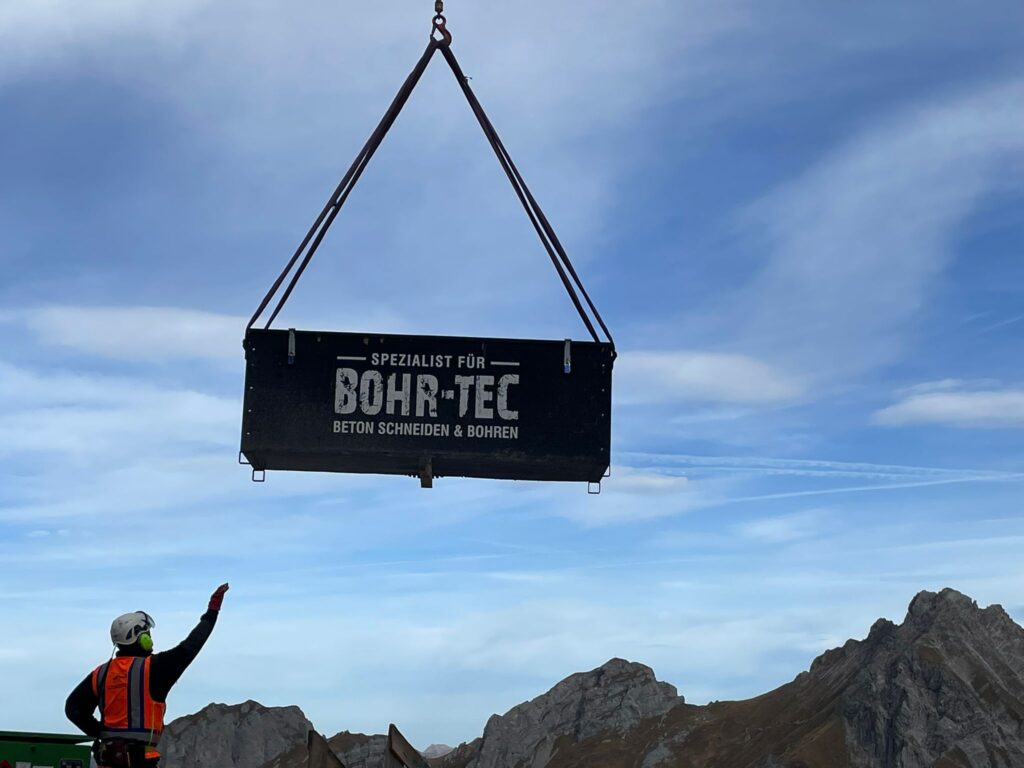 The concrete slab measuring approx. 15 x 15 metres was cut into several pieces in a chequerboard pattern. The resulting blocks were pressed apart to ensure that there was no longer any adhesion to the ground. For the removal by helicopter, it was also essential that each of the more than 50 concrete parts weighed less than 650 kg.
The WSE1621 wall saw and the WSL-FAST CUT wall saw blades from Tyrolit proved to be the ideal combination for the cutting work during this demolition project, which was completed on time and in a very efficient manner.