Global demand for generators is expected to be valued at US$ 21.6 Silliiofl in 2022 and is projected to reach US$ 28 6 Million by 2027, exhibiting a CAGR of 5.8% in the forecast period (2022-2032).
The growing need for IT facilities and data centres, as well as increasing urbanization in emerging nations are expected to boost the worldwide general sales market s growth.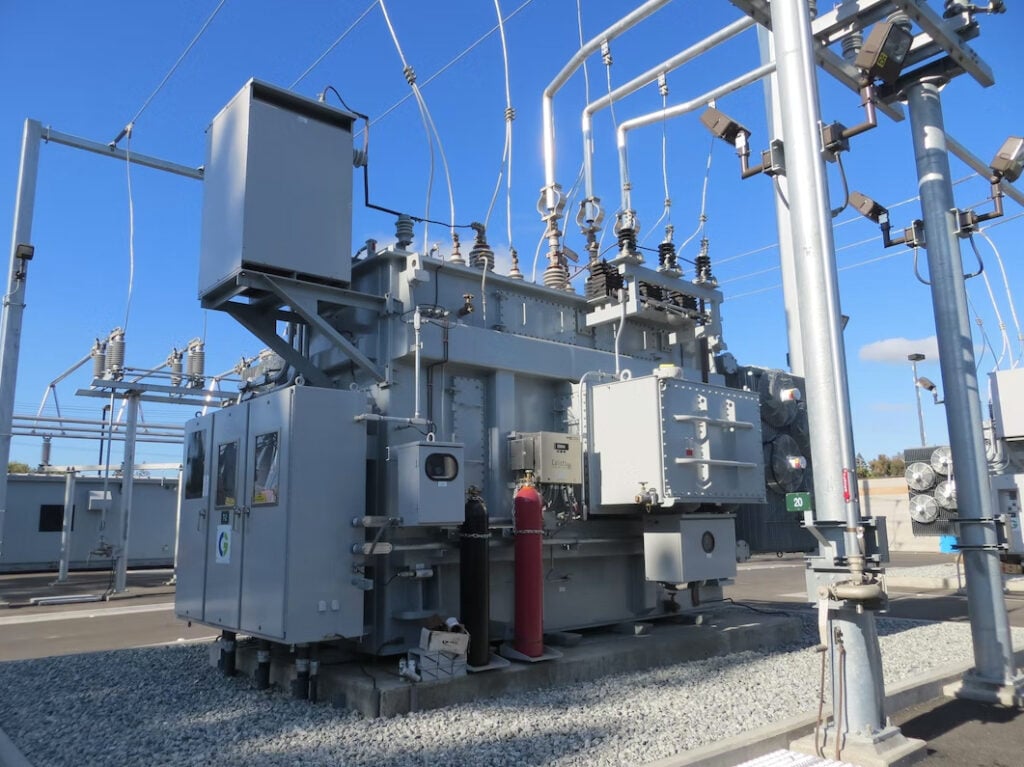 The market is supported by:
• Increased demand for a reliable power source
• Rapid industrialization and rising construction expenditure
• Supportive government initiatives across various countries
• Ongoing diversification in product portfolios
• Increasing exploration and production of oil and gas
• Qutstanding customer and employee experience
• Revenue, profit groWf:h and business model innovation
Demand for generator s is expected to positively drive the market over the forecast period owing to the focus of extensive R&D by manufacturer s to support the od and gas sector with the prominent offerings. Growth of data contras, hospitals industries, and other commercial facilities has led to higher sa es, and the market has been expanding at a steady rate.
North America Takes the Demand for Generators to New Highs
North America has dominated this space for more than a decade now, mainly due to it being a high-income country, which allows the affordability of generators more easily than other regions The United States Census Bureau stated in August 2020 that investment in public buildings in the United Stat es was USS 353.3 Billion in June 2020~ up from US$ 332.8 Billion in 2019.
Moreover, since the event of hydraulic fracturing, the U.S. has maintained its position among the world's highest oil producing countries. Exxon Mobil has plans to invest US fifty billion to increase its integrated operations within the U.S. through 2025.
This includes drilling of oil and gas wells and building pipelines to manoeuvre its production to the Gulf Coast, wherever it's increasing its downstream footprint. This factor is expected to drive the marketplace for power rental solutions including the future of the generator market.
Moreover, strategic initiatives by key players have also fueled the market growth. For instance, Caterpillar Inc. declared in August 2020 that their natural gas-fueled generator set, rated at 500 kW for 60 Hz markets, has received Stationary Emergency Certification from the United States Environmental Protection Agency (EPA), Caterpillar Inc. designs and produces a variety of generators and engines, including diesel and gas generators.
Opportunities for Market Players
Manufacturers are working hard for research and development of innovative offerings to serve a large customer base and that will allow the generator sales market to grow. Hence, manufacturers are adopting strategies such as mergers & acquisitions to expand their global footprint and add disruptive packaging advancements to their product portfolio.
Further, a number of international market participants are entering into acquisitions and mergers and implementing new technology to increase commercial capacity to gain a major revenue share.
For instance Cummins India Ltd introduced the QSK G23:2500-2750 kVA Diesel Generator in August 2021. The diesel generator set, which is an integrated power solution, was introduced in India to fulfil the growing power needs of industrial segments such as data centers and large-scale infrastructure projects such as railroads, airports and other commercial venues.
Growing need for It facilities and data centres, as well as increasing urbanization in emerging nations are expected to boost the worldwide's general market growth.
The increased demand for a reliable power source is likely to encourage the sales of generators in a variety of fields. Industrial processes are slowed by power interruptions and voltage dips.
What are the COVID-19 implications on the Generator Sales Market?
During the COVID-19 pandemic, unexpected industrial shutdowns hindered the deployment of generator for end-User industries. The global impact of the new coronavirus epidemic has been considerable.
The number of instances impacted has been steadily ins easing, prompting several countries to implement a variety of counter-measures including national lookdowns and social isolation.
As a result, the worldwide pandemic has had a significant impact on the generator Salas market as a result of the suspension of industrial activities.
Growing apprehensions regarding investing in new projects, restrictions on cross-border commerce. A lack of essential capital preventative government actions lowering the workforce and a slew of other obstacles have all hampered the generator sales market growth.

What are the key Contributors to the Generator Sales Market?
Rapid industrialization and rising construction expenditure are expected to boost market growth. Growing investments in constructing new sophisticated industrial sector establishments and upgrading existing ones are likely to propel the generator sales market forward.
Additionally, the demand for generator safes is boosted by rising national building investment in energy-efficient infrastructure. For example, the United States Census Bureau stated in August 2020 that investment in public buildings in the United States was USO 35 3.3 billion in June 2020, up from USO 332.8 billion in 2019.
This is projected to boost power equipment sales. Exploration and production of oil and gas are increasing, which will help the economy grow. Power consumption is steadily increasing in both developed and emerging countries.
What are the Factors Limiting the Growth of the Generator Sales Market?
Clean energy adoption is increasing which might stifle market growth. Clean energy deployment objectives set by a number of regional governments and organizations to reduce greenhouse gas emissions might hinder market growth.
Different countries are required to follow strict regulations in order to incomer ate low-carbon generation technology and reduce their carbon footprint. This might limit the potential for generator installation throughout the world.
Furthermore, increasing expenditures to modernize grid infrastructure and enhance transmission and distribution (T&D) lines may cause certain product acceptance issues.
What are the Key Trends in Generator Sales Market?
The rapid advancement of the Industry has increased electricity consumption.
Generators have become an essential component of industrial and household equipment due to uninterrupted power demand and peak and continuous power requirements.
The growing costs of constructing modern structures in developing nations are projected to encourage the expansion of this construction industry.
The constant demand for various minerals and metals to construct goods for various sectors is predicted to drive up demand in the mining industry.
The telecom industry is expected to benefit from the expanding reach of telecommunication line-needing more telecom stations. The requirement for continuous power supply, which is necessary for the effective operation of heavy machinery and equipment, is favouring the manufacturing segment's expansion.
To learn more: Future Market Insights