Liebherr-MCCtec Rostock successfully shipped two BOS 2600 and two BOS 4200 offshore cranes to the Umid Babek Operating Company (UBOC) in Azerbaijan. The delivery marks Liebherr Rostock's first offshore crane shipment to Azerbaijan. The local Liebherr service station in Baku will manage the crane installation and service on site.
Liebherr-MCCtec Rostock recently delivered four new offshore cranes of the Board Offshore Crane (BOS) series to the Umid Babek Operating Company (UBOC) for their Umid-2 gas project in Azerbaijan. The order includes two BOS 2600 with a maximum lifting capacity of 45 tonnes as well as two BOS 4200 which can lift 50 tonnes.
"This was a technically very demanding project that met the high safety requirements of the oil and gas industry. The successful delivery is a testament to Liebherr's expertise and professionalism. We were very pleased with the successful cooperation. The collaboration involving the technical clarification and commercial negotiations in the run-up, to the conclusion of the contract and final delivery, was characterised by great professionalism and a goal-oriented approach on both sides."
comments Stefan Schneider, Liebherr Global Application Manager General Purpose Offshore Cranes.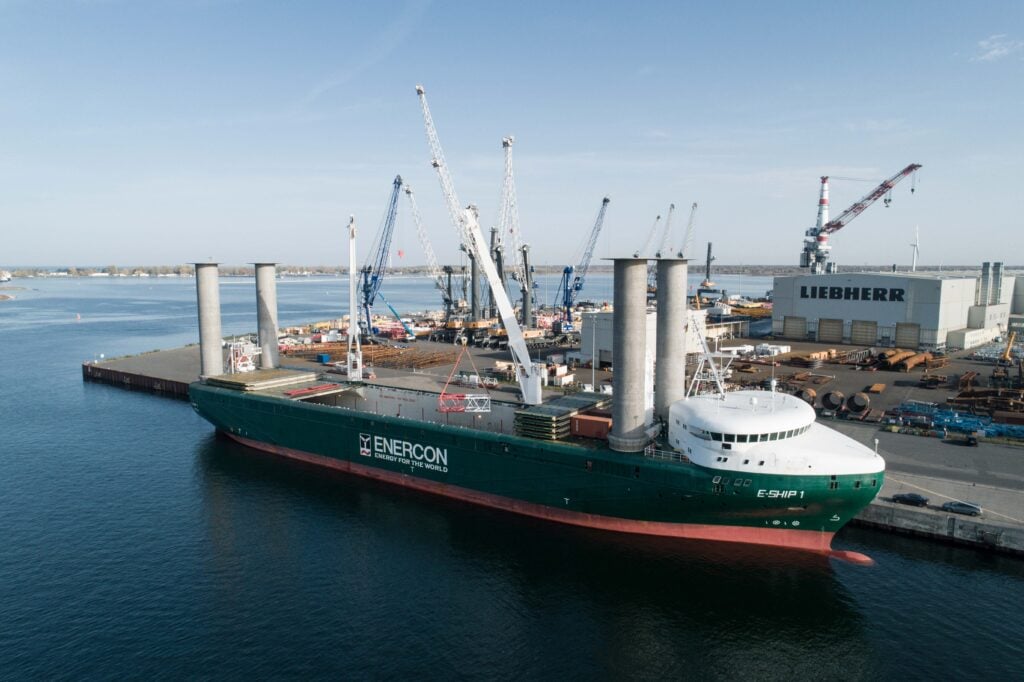 The Umid Babek Operating Company was also very satisfied with the cooperation.
"We deliberately chose a renowned manufacturer like Liebherr to benefit from its expertise in crane technology. All our expectations about project management, delivery reliability, and quality were met in full."
quotes Tural Humbatov, Project Delivery Manager at Umid Babek Operating Company.
Reliable BOS Cranes with On-Site Service
The BOS series is known for its modular design with standardised components and high reliability. Umid Babek Operating Company chose these cranes because they offer a proven design with many advantages, including the possibility for flexible on-site customer service through Liebherr's local service network. The crane design is certified by the American Bureau of Shipping (ABS) and meets the requirements of the API design code. Both cranes, the BOS 2600 and the BOS 4200, have a lattice boom with a maximum outreach of 48 metres on the main hoist and 53 metres on the auxiliary hoist. They are electro-hydraulically driven and equipped with Liebherr Litronic, a control system for precise 2/3 crane operation.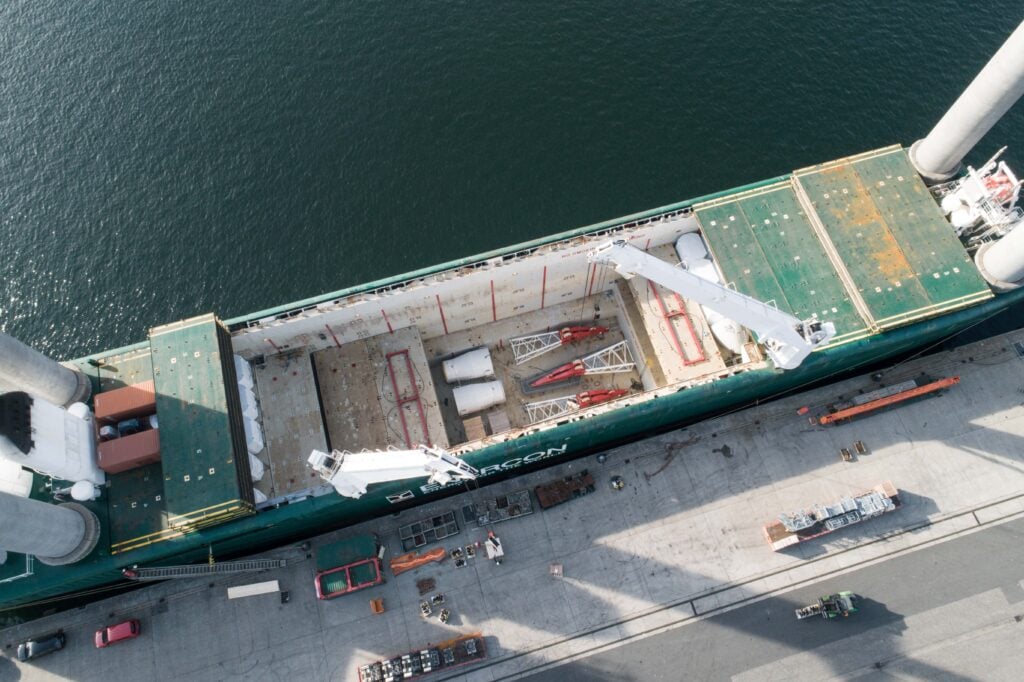 Liebherr in Azerbaijan
The four cranes were shipped end of 2022 by the cargo ship "E-ship 1," which is equipped with two Liebherr ship cranes and four Flettner rotorsails. Mr. Schneider hopes to be able to further expand Liebherr's position in Azerbaijan on this basis, as well as through the support of the local Liebherr company. Liebherr-Azeri, located in the capital of Baku, was founded in 2009 for the growing market in Azerbaijan. The sales, distribution and service organization is responsible for all maritime cranes as well as mobile and crawler cranes, tower cranes, hydraulic cable dredgers, special underground construction machines, and products from Liebherr's concrete technology.