Zoomlion Europe will be at Samoter with lifting products that, four years after being introduced on the European market with the opening of the Italian hub – with headquarters in Senago (Milan) and a distribution and service centre in Solferino (Northern Italy) – are available in complete, optimised ranges to meet practical operator requirements.
You will be able to see the RTC 500 rough terrain crane and the leading aerial work platform models on stands 21-24 (area F). RTC 500 rough terrain crane A lightweight crane, designed and built in Italy specifically for the Italian market, is powerful and has a maximum load capacity of 50 tons. It features a 37.1-metre four-section telescopic boom with two extension modes and continuous 360° rotation. It has a stage V diesel engine and load-sensing hydraulics to combine the highest performance on the construction site with the highest efficiency. These features, combined with its extremely compact size, make the RTC 500 ideal for working in spaces with limited room for movement and perfect for pick&carry operations. Transport from one construction site to another is quick, easy, and requires no special permits.
The innovative traction and suspension system ensures unbeatable performance in off-road applications. Very popular with operators is the ergonomic driving cab – which can be tilted 20° to improve visibility – with large windows for an optimal view while driving and lifting, equipped with large touchscreen display and electronic joysticks for movement control. Aerial work platforms Electrification is their trademark feature; the aim is to increase the use of electrics more and more, introducing them even in historically diesel-powered families, to ensure a significant reduction in costs and greater efficiency.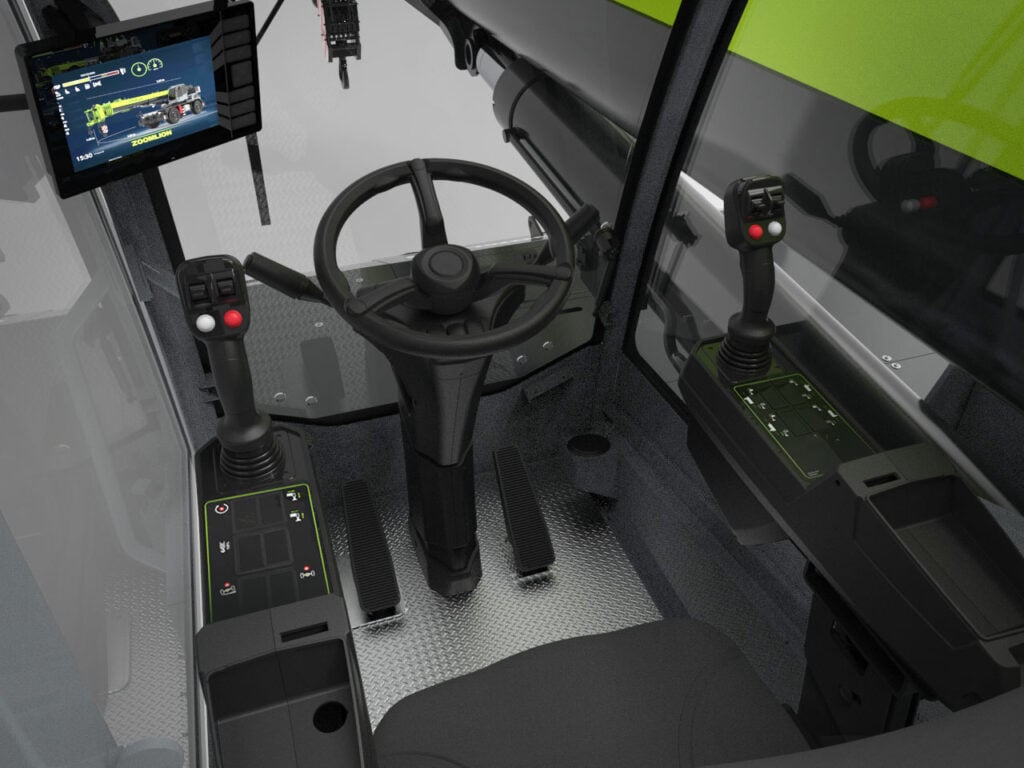 Marco Polastri, Sales, Aftersales & Marketing Director:
"The market for aerial work platforms in Italy is constantly growing, thanks to increased demand from companies operating in various sectors, such as logistics, construction and maintenance. Zoomlion Europe has a wide range with innovative and customised solutions to meet the specific needs of different sectors, while ensuring the utmost safety and reliability of our products, with a dedicated after-sales service. We have become part of this dynamic and competitive market and are ready to continue investing and innovating. Lithium battery electric work platforms are one of the most sustainable solutions for the market, providing greater autonomy and reduced running costs, without losing power."
ZS0808DC-Li awp
Electric scissor lift with durable lithium-ion battery, with triple longer lifetime than traditional ones, maintenance-free. Its high performance is also enhanced by a number of smart functions, such as built-in pre-heating for cold weather regions and the Battery Management System (BMS) for greater efficiency. This model can reach up to 10 metres.

ZA16JERT-Li awp
Electric articulated boom platform with lithium battery, featuring a sturdy design and central layout. The first rough terrain electric articulated boom lift capable of reaching a height of 18 metres (including operator), suitable for all working conditions. It has a powerful AC motor that makes it extremely reliable and maintenance-free. It has an advanced dual control system: valve control + pump control. Zoomlion electric articulated platforms range from 12 to 22 metres.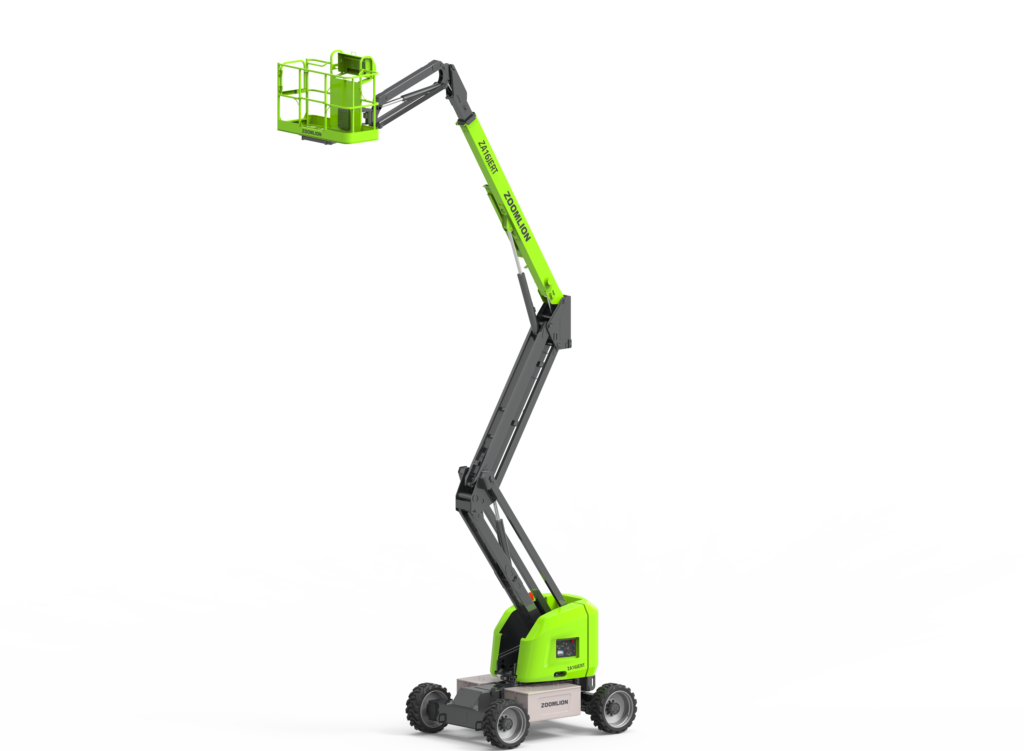 ZT26J awp
One of the most outstanding "traditional" diesel models is this telescopic boom platform, which features a lightweight design with a dual lift capacity of 300 kg and 454 kg. It is especially powerful thanks to the smooth and stable boom extension control (as low as 15mm/s) and the Load Sensing system to control basket overload. The working height can reach up to 28 metres. Presence in the territory is important and, thanks to its strategic position in central Europe, Zoomlion Europe guarantees assistance and the supply of spare parts via a network of authorised repair shops throughout Europe. In addition, rental companies can always rely on direct contact with the manufacturer and the financial services provided directly by the Zoomlion Group, through Zoomlion Capital.