The 30.7 compact lift was born with the declared aim of wanting to raise the safety standards of its category and for this reason it has been equipped with some systems that make it unique.
The active safety control ASCS (Adaptive Stability Control System) ensures perfect prevention of the risk of the machine overturning during the handling phases of a load.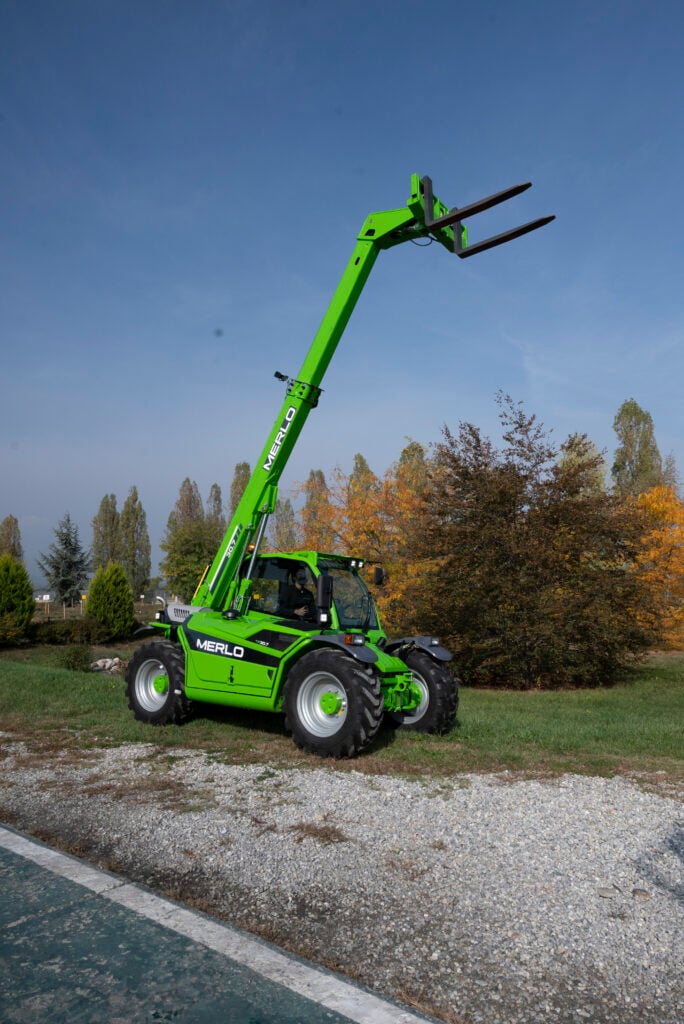 The Merlo Active Personnel Safety system, thanks to the wide-angle lens cameras, provides the operator with a view of the side and rear areas with recognition of the presence of people.
The 30.7 can be equipped with 360° LED lighting, which allows for optimal visibility in all light conditions. The 30.7 is also standard equipped with MerloMobility 1.1, a system that monitors the machine's functions in real time, allowing, among other things, to limit or program the telehandler's functions based on operational or safety needs. One of the strengths of the 30.7 is the possibility of being equipped with the exclusive Merlo patented Suspended Cabin (CS), a technological solution that maximizes comfort and ensures a new safety standard.
In fact, the low-frequency system allows for the drastic reduction of vibrations inside the passenger compartment and facilitates the absorption of the stresses transmitted during the transfer and work phases, even on uneven ground. In this way, operator safety is increased and the risk of accidents or the development of occupational diseases related to this problem is reduced.