Bobcat has launched the first four models in the company's new range of Mowers for the European market, as part of the Ground Maintenance Equipment (GME) portfolio introduced at the end of 2022. The introduction in Europe follows on from the successful launch in North America two years ago, when the company acquired the BOB-CAT line of mowers, including the Johnson Creek manufacturing facility, with a proven history of making high quality mowers since the 1970s.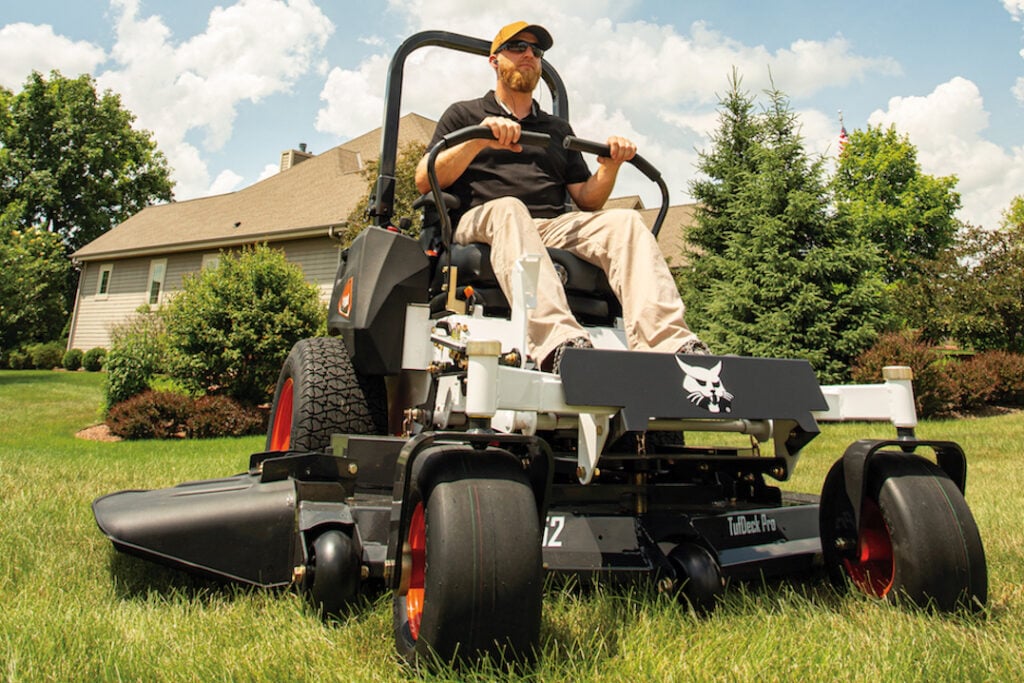 The models being introduced in Europe include the ZT3000 and ZT3500 professional Ride-On Zero-Turn Mowers, as well as the ZS4000 Stand-On and WB700 Walk-Behind models. The new mowers are a perfect complement to the existing line-up of Ryan Turf Equipment, compact tractors and mini track and small articulated loaders that already make up the GME range from Bobcat.
Daniele Paciotti, GME Product Line Director for Bobcat, said:
"We are delighted to extend our GME range with the first four mower models. Combining typical attributes for Bobcat products such as productivity and durability, they are ready to deliver a perfect cut, ease-of-use, and are designed to tackle the most challenging mowing needs more quickly and with high efficiency. Bobcat Zero-Turn Mowers provide exceptional stability, providing instant confidence regardless of the speed or the manoeuvres undertaken. With a wide wheelbase and low centre of gravity, these machines offer a reliable companion for operators in any mowing application. Equipped with a range of safety features, Bobcat mowers ensure remarkable results with peace of mind."
Efficient Precision: The Bobcat Advantage in Mowers
Bobcat Mowers are designed to offer a user-friendly experience, combining intuitive controls with exceptional cutting performance. They come in various configurations, providing a range of cutting decks and mulching and collection systems. Special focus has been paid to their durable construction and easy maintenance ensuring they deliver perfect results for a wide range of mowing applications on any job site.
Daniele Paciotti added:
"Thanks to a simple and intuitive control scheme, little time is needed to get familiar with a new Bobcat mower. Operators can navigate lawns with precision and confidence, effortlessly avoiding obstacles such as trees or poles. The durable and robust design limits wear and tear on all components while making regular service easy to perform. This prolongs the machines' longevity and lowers total cost of ownership."
The Four New Bobcat Mowers Models
 The ZT3000 Commercial Ride-On Model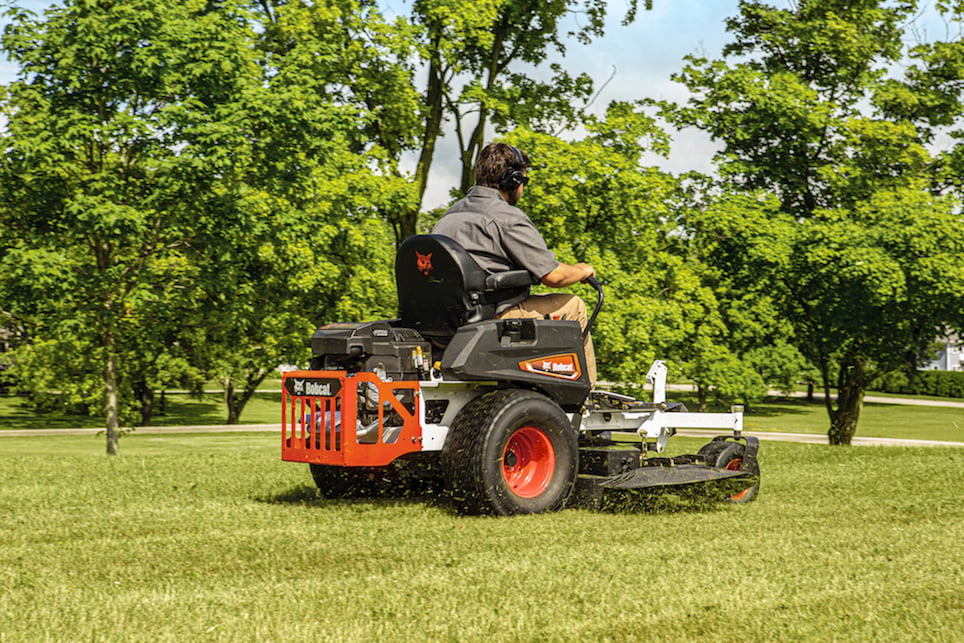 Driven by a choice of dependable Kawasaki FT series engines from 20-24 HP and featuring Hydro-Gear hydrostatic transaxles, the ZT3000 zero-turn mower provides reliability and speed up to 12.8 km/h to tackle lawns faster. The mower can be equipped with 122 cm (48 inch), 132 cm (52 inch) or 155 cm (61 inch) TufDeck Pro cutting systems with professional-grade components for maximum durability and high-quality results. The machine is also available with a mulching kit.
The ZT3500 Professional Ride-On Model
With its design for convenient maintenance and all-day mowing comfort, the ZT3500 zero-turn mower is the perfect machine for anyone ready to take on the toughest areas of lawn. The machine is equipped with a 24 HP Kawasaki FT series engine and Hydro-Gear transaxles for even greater speed of up to 16 km/h. Combined with the comfortable mechanically suspended seat with weight adjustment, ROPS structure as standard, two fuel tanks and durable TufDeck Pro cutting system the machine is a great partner for ground maintenance professionals. The machine can be equipped with a mulching and collecting kit for added versatility.
The ZS4000 Stand-On Professional Mower Model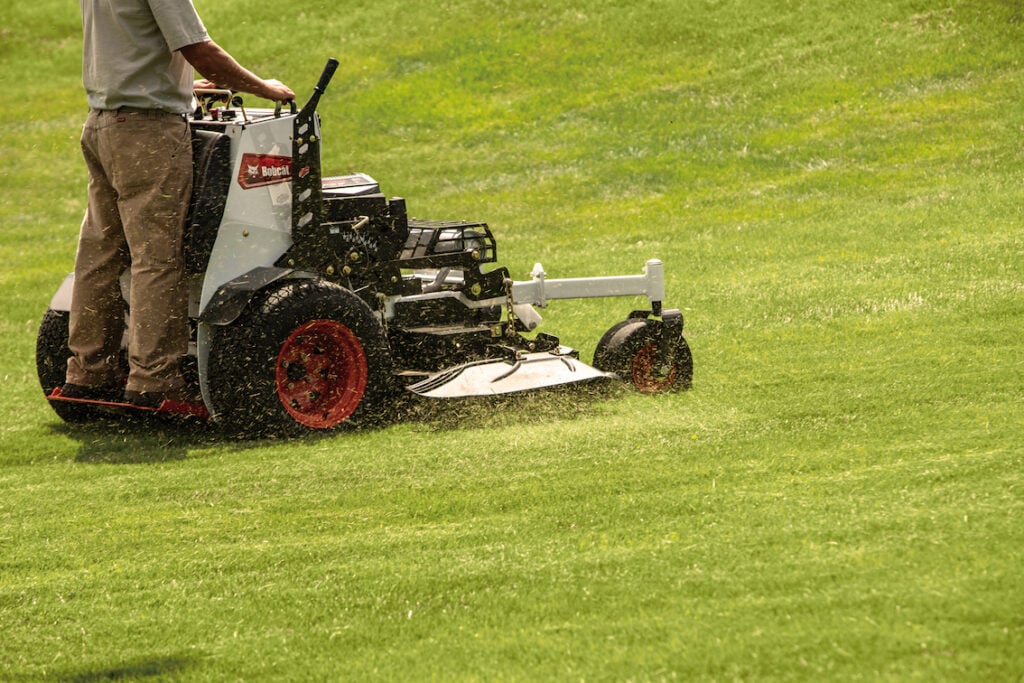 With its ability to get into tight areas and move quickly around trees and flower beds, the new ZS4000 Stand-On Zero-Turn Mower provides best in class visibility and optimal performance in highly landscaped areas where the operator needs to hop on and hop off from the mower more often. The mower's compact size also enables more units to fit on a trailer.
Available with a choice of 20 or 24 HP Kawasaki FT series engines and utilising hydrostatic transaxles, the ZS4000 provides all the torque required for long hours and smooth operation and enables a maximum speed of 16.8 km/h. The ZS4000 can be equipped with 122 cm (48 inch), 132 cm (52 inch) or 155 cm (61 inch) heavy-duty AirFX decks, with Air-Gap baffles for better airflow and bolt-on, steel-fabricated spindles for high durability. The latter cut the toughest, tallest grass down to size with innovative technology that lifts the grass to the cutting blade to give a cleaner cut. This mower can again be equipped with a mulching kit.
The WB700 Walk-Behind Commercial Mower Model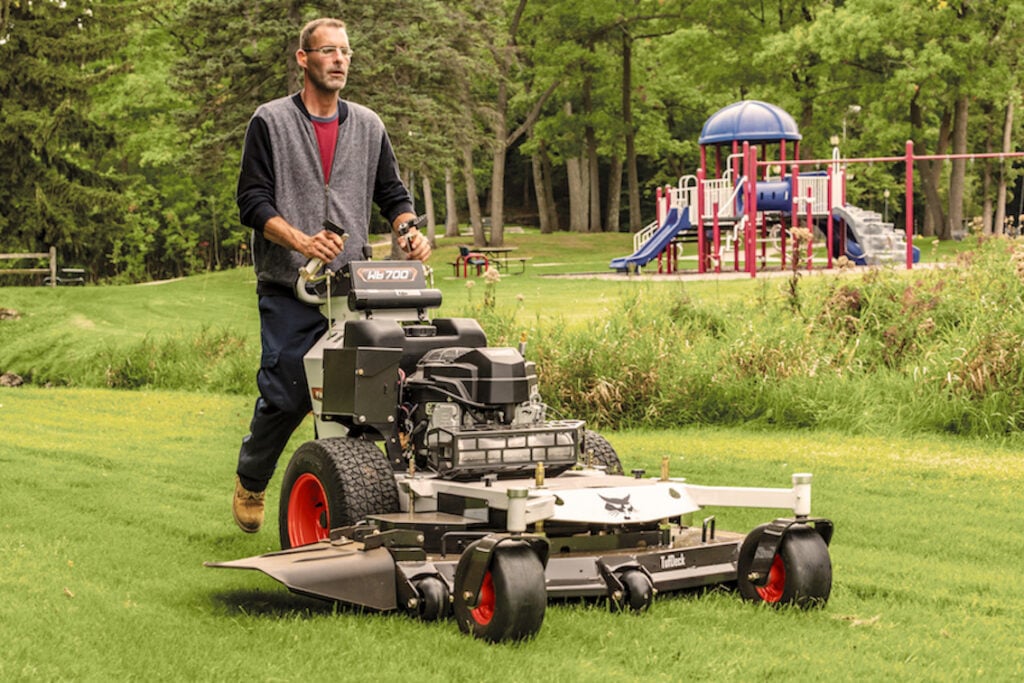 The WB700 Walk-Behind commercial class mower from Bobcat is equipped with a powerful hydraulic drive that minimises operator fatigue with less ground disturbance. The WB700 provides more precision for mowing around obstacles in high density areas and building complexes. Compact in size, the WB700 Walk-Behind Mower takes up less space on a trailer – so more units can be transported to the job site.
The WB700 is powered by a choice of 15.0 or 18.5 HP Kawasaki FS series engines, delivering reliable performance for long hours and tough jobs. The innovative hydrostatic transaxles deliver smooth and simple operation, with heavy-duty output torque and comfortable ground speeds of up to 10.5 km/h. The WB700 can be equipped with the 122 cm (48 inch) or 132 cm (52 inch) TufDeck cutting systems featuring durable, steel-fabricated blade assemblies to handle tough mowing in tight areas. The machine can also be equipped with a mulching kit.