Linamar Corporation's Skyjack introduced new technology and customer favorites at APEX 2023 from June 6-8 in Maastricht. The launch of the show was ELEVATE Live 2.0, an update by award-winning Skyjack.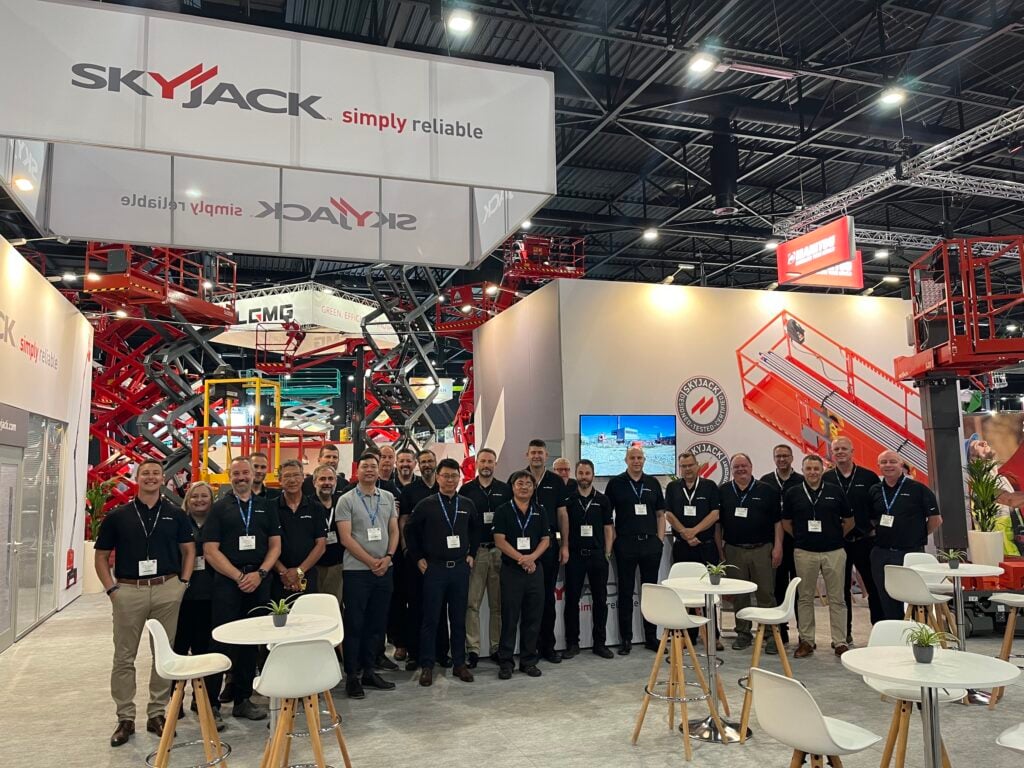 The ELEVATE Live telematics system is an enhanced user interface puts crucial information into operators' hands to give them more resources than ever before, reducing the workload for rental companies. The data provided by ELEVATE through critical alerts and actionable insights promotes equipment longevity and on site efficiency.
"The updated ELEVATE Live 2.0 puts crucial information into the hands of those who need it. The straightforward access to in-depth, machine specific, operational data empowers both operators and rental companies alike."
shared Ken McDougall, president at Skyjack.
In addition to ELEVATE Live 2.0, Skyjack introduced the new XStep scissor accessory and customers' favorites SJ20E and SJ45 AJ+. XStep provides operators with an additional 19" (48cm) of jobsite access via the sturdy platform mounted securely on the mid rails. The design and height of the top railing on the XStep, as well as entry and exit via the locking gate, ensures operators have the same degree of security as a conventional platform. With XStep, working height is maximized and productivity is improved with increased access into and around difficult spaces such as ceiling mounted structures.
Combining low weight, compact size and reliability with new sustainability characteristics, Skyjack's newest vertical mast lifts offer versatility and dependability. Featuring a 7.94m working height, the SJ20 E features proportional lift and drive controls with full electric drive. With 15% operational carbon savings compared to the previous model and up to 30% improvement in duty cycle, the Skyjack vertical mast range offers a compelling ROI for rental companies.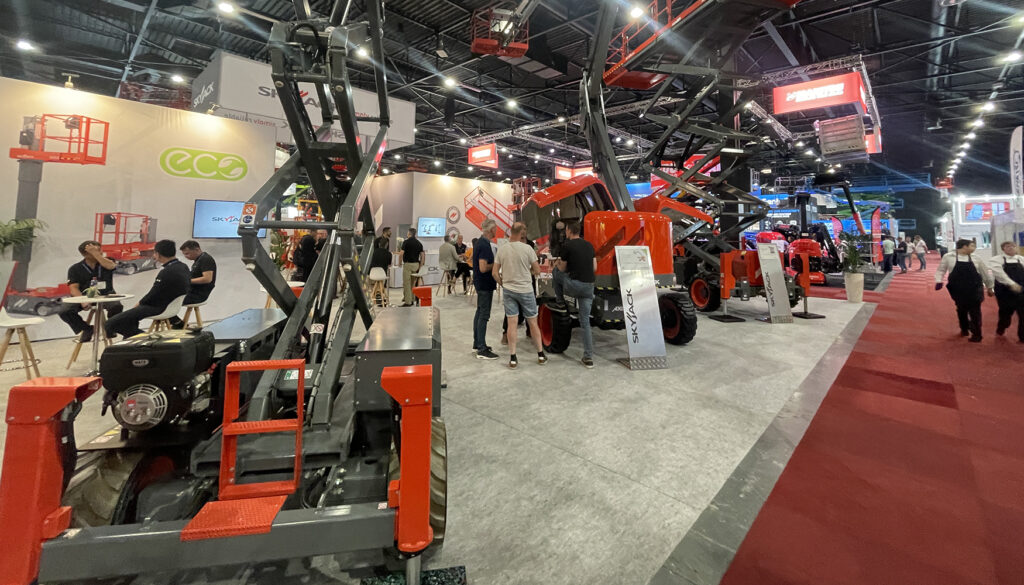 Recognizing the importance of booms for the rental industry, Skyjack recently updated their telescopic boom range line with machine features that combine durability, quality, reliability and serviceability. The SJ45 AJ+ offers capacity up to 300kg and a working height of 15.72m. Applying the Smartorque design philosophy deployed on other Skyjack products, the SJ45 AJ+ utilizes optimized gearing, and a simplified, high-efficiency hydraulics package, so machines can employ smaller engines with less complex aftertreatment components to deliver similar on-site job performance as higher powered units. With these changes, rental companies can quickly improve their return on investment, lowering maintenance and fuel costs.
"The technology and models we're featuring at APEX reflect our simply reliable ethos. We pride ourselves on being easy to do business with while providing effective, reliable, sustainable machines and our line up at Apex is evidence of that."
said Malcolm Early, Vice President of Marketing at Skyjack.
SOURCE: SKYJACK