The selective separation and screening of materials directly on site is an issue that increasingly involves operators in the earthmoving sector and opens up new scenarios and market developments. Treating waste materials directly on the field, where possible, conveys numerous benefits, especially in terms of saving time and money, the combination on which all construction site dynamics revolve.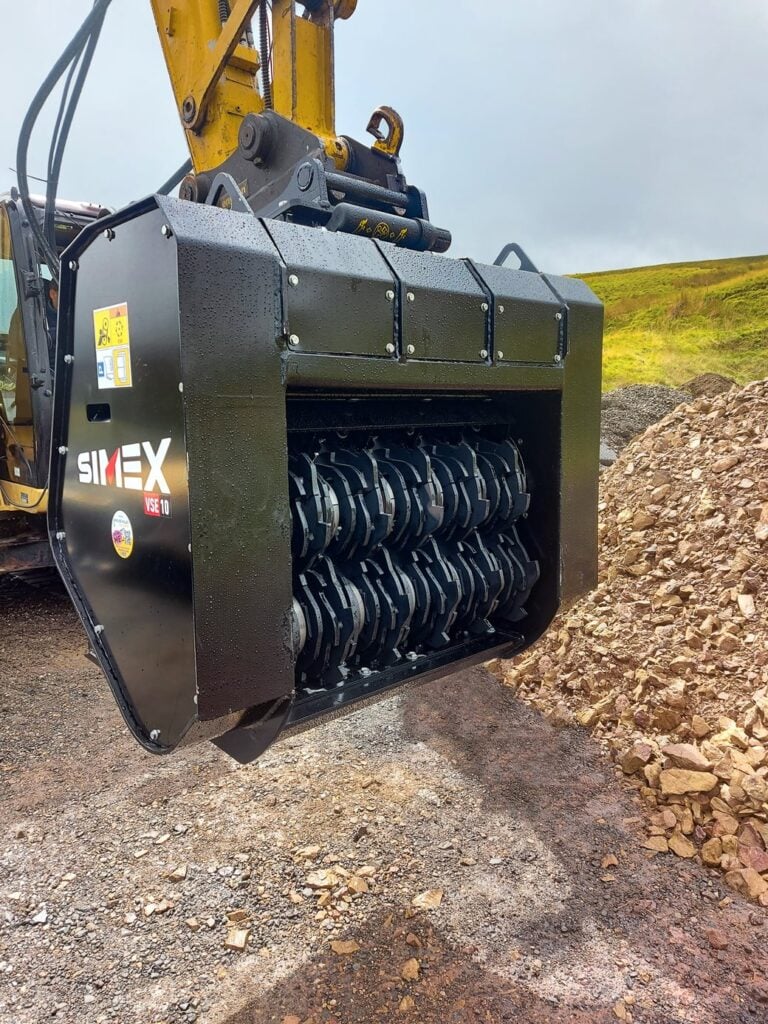 Available in 6 models, for excavators from 1.2 to 45 tons, Simex VSE screening buckets are specifically designed for separating different-sized materials directly on-site. VSE product range features the rapid adjustment of output size, via an instant control in the cabin: this exclusive patent allows the shafts to be instantly distanced and closed, with a maximum travel of 40 mm.
Simex's FIT screening tool technology, another standout feature of VSE screening buckets, remains popular with customers two years after its introduction. The low-maintenance system allows for the easy interchange of every single disc or blade without unstrapping shafts. This has meant 75% less maintenance costs, if compared to the previous system. Multiple configurations are possible, depending on the materials to be screened. Simex provides to the users 4 different set-ups, but many others are possible thanks to the 100% interchangeable screening elements.
Recently in the Yorkshire Dales in northern England, Simex dealer Mouse Valley Equipment used a VSE 10 screening bucket coupled to a CAT 307D crawler excavator. The attachment worked with different materials, including soil and demolition waste. Reclaiming soil directly on-site results in net savings, avoiding the huge costs of purchasing and transporting new raw materials and significantly lowering disposal costs. The screening operation using a VSE bucket supplies the dual advantage of saving in disposal – delivering only a minimum of the total material – and supplying new soil for refurbishing green areas. The land reclaimed and cleaned from debris is immediately usable, aerated and of a size suitable for subsequent planting.
Given the unfavorable weather conditions (it had been raining since early morning) and the conditions of the material, the "aggressive configuration" was chosen, consisting of only blade-equipped tools. The aggressive configuration was created to handle more compact materials where, in addition to separation, it is necessary to shake off soil adhering to stones, roots, gravel and demolition waste.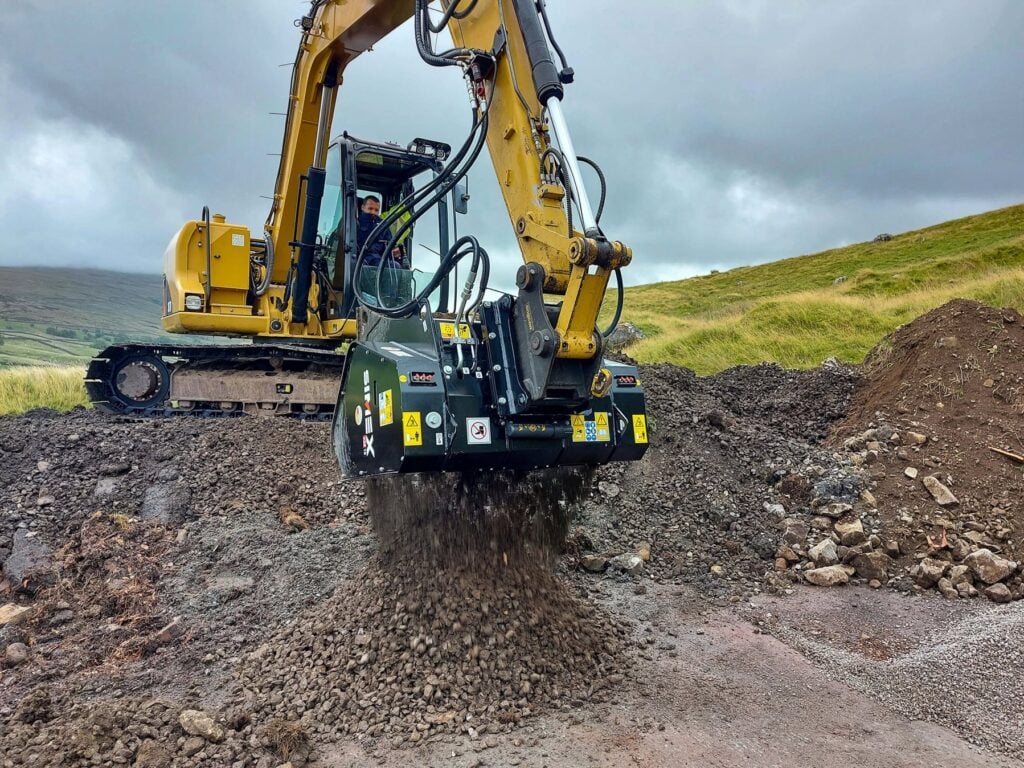 Despite the high soil humidity caused by the intense rains in the hours before the application, production was still efficient. The instant variation of output size, through a control in the cabin, has also accelerated the processing time necessary for material separation. With Simex screening buckets there's no need of long and complicated technical operations to change the output size or to adapt to different materials by distancing the shafts or changing the screening tools.
Simex VSE screening buckets aim to sustainably recover and reclaim soil and aggregates resulting from demolition, helping deliver a circular economy.
SOURCE: SIMEX