The countdown has begun for GIS 2023, the exhibition dedicated to lifting, industrial and port handling, and heavy transport. Taking place 5-7th October at the Piacenza Expo exhibition centre in northern Italy (50 km south of Milan), this ninth edition of the show is set to be bigger and attract a more international audience than ever before. Across an impressive 62,000 m2, more than 400 exhibitors specialising in equipment, components and services will showcase their latest innovations, including several hotly anticipated global product launches.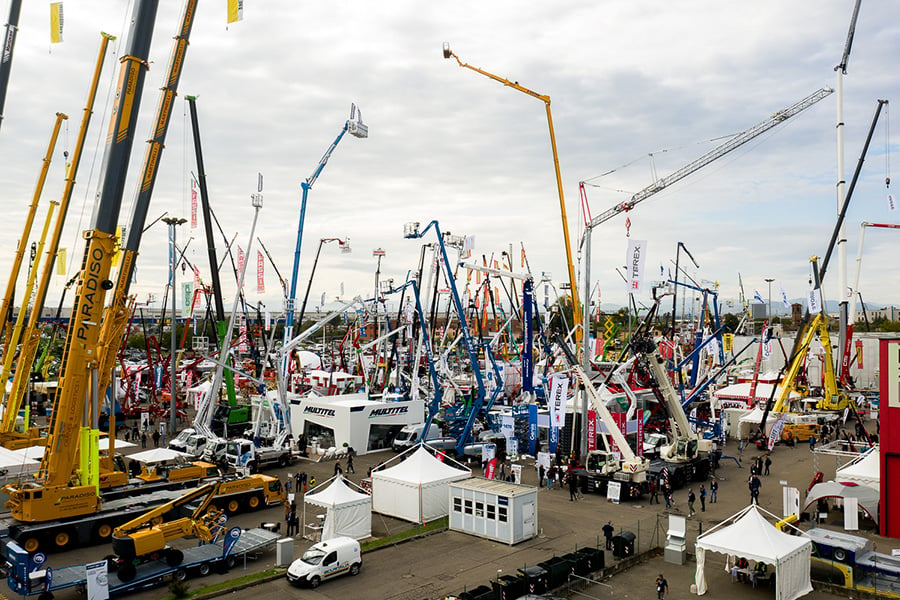 GIS has enjoyed a growing reputation since its first edition in 2009 as Europe's premier meeting place for users of cranes, aerial work platforms, telehandlers, forklift trucks, heavy transport vehicles and other industrial handling equipment.
This year, more than 13,000 visitors from around the world are expected to use the event to discover the latest technologies, compare products and services, and network.
"GIS has proven a highly successful format for many reasons. GIS is highly specialised, concentrated across just three days and has lower exhibiting costs than many other events, ensuring stand holders get a great return on their investment. And who wouldn't want to travel to Italy for an exhibition? We have some of the best scenery, food, and hospitality in the whole world."
says Fabio Potestà, director of Mediapoint & Exhibitions, the company responsible for organising the event.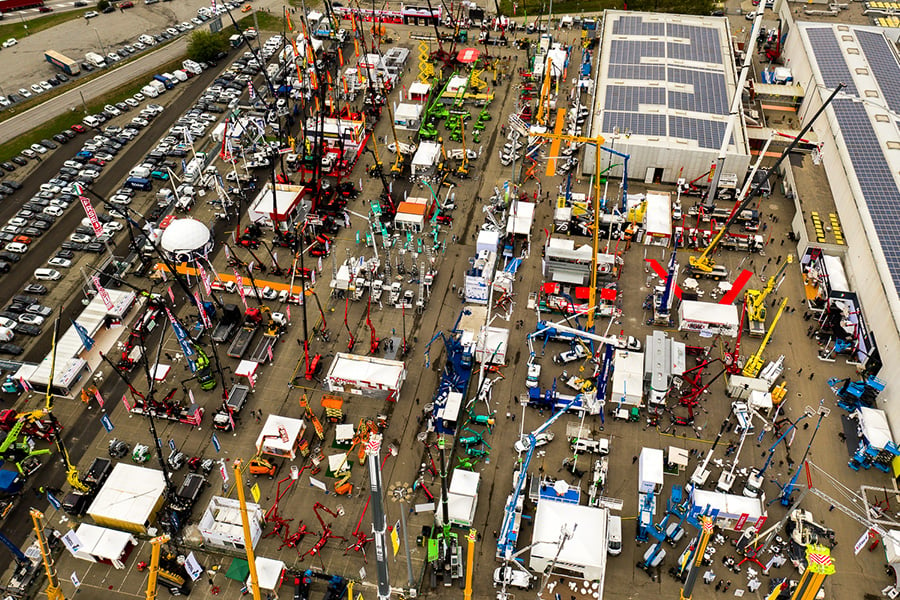 GIS is capitalising on the famous warm Italian welcome with GIS by Night on Friday 6th October, an evening of music and food where exhibitors can network and socialise with their most important customers in a relaxed atmosphere.
Exhibition space at GIS has now sold out but companies still have the opportunity to get their name in front of key industry players by sponsoring GIS by Night or one of the three awards ceremonies – the Italian Terminal and Logistic Awards (ITALA), the Italian Access Platform Awards (ITALPLATFORM) and the Italian Lifting & Transportation Awards (ILTA).
Further information about GIS 2023, including details of the seminar and workshop programme, will be announced over the coming months. In the meantime, Fabio Potestà would like to thank both exhibitors and visitors for their support and looks forward to welcoming participants from all over the world to Piacenza in October for three days of innovation, networking, and convivial Italian hospitality.