With more deliveries of equipment and trucks arriving every day, Ritchie Bros. is getting ready for a unique auction event at its site in Moerdijk, The Netherlands. From 10 – 12 October, Moerdijk Live Xperience takes place – an exciting industry event with a large equipment auction, mini tradeshow, Insights session and other activities.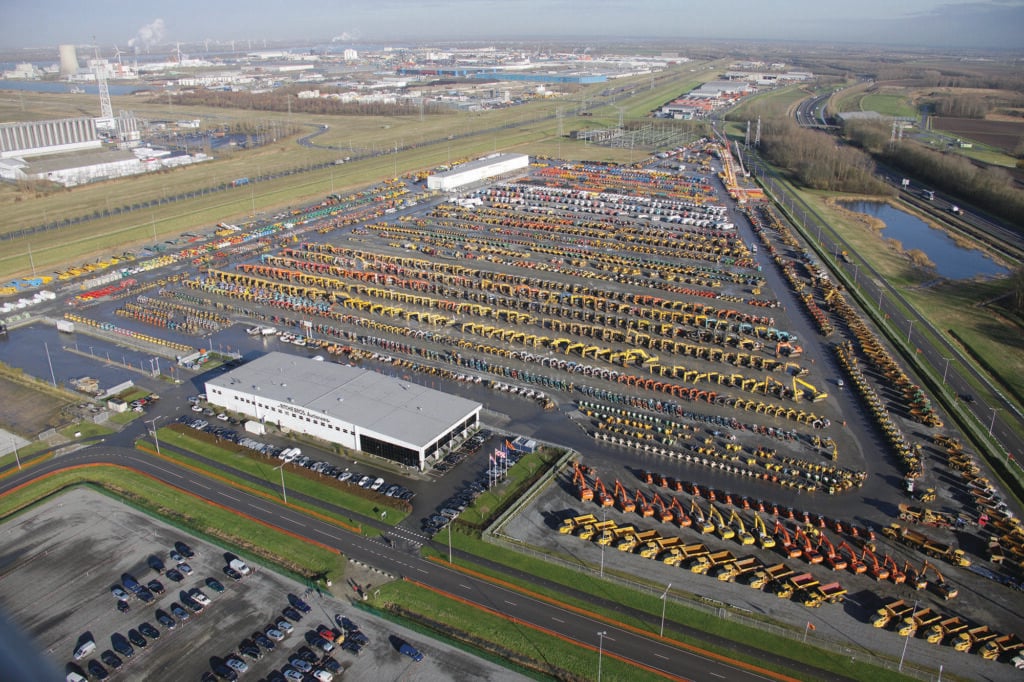 Various equipment owners have consigned several thousands of lots for this auction, which offers a wide range of equipment items and trucks. Among them are hydraulic and mini excavators, wheel loaders, telescopic forklifts, dump trucks, graders, dozers, compactors, scissor lifts, boom lifts, tractors, trucks and much more. In the afternoon of October 10th Ritchie Bros. will host an additional auction featuring high quality equipment from Irish quarrying contractor McCabe Earthworks, that bidders can join live online or in person at the Moerdijk site. 
Live auction back in Moerdijk
When Covid-19 broke out, Ritchie Bros. pivoted to online auctions, leveraging its popular and easy-to-use Timed Auction system. For this special, episodic event in Moerdijk, Ritchie Bros.' auctioneers and bid catchers will be returning to Moerdijk to sell a large selection of equipment on the first two days of the auction. Other items will be sold via convenient online Timed Auctions that are open to bid for several days and closing at staggered times during the auction days.
Insights session with industry experts
On Tuesday October 10th at 2 PM, Ritchie Bros. will be hosting an Insights session at Moerdijk Live Xperience, featuring presentations and panel discussion with leading industry experts. Among them are Sebastian Popp (CECE), Chris Sleight (Off-Highway Research) and Alex Schuessler (SmartEquip). The session will cover the biggest trends that are impacting the heavy equipment industry in Europe in 2023 and what we can expect for 2024.