Kubota has significantly expanded its UK engine service and maintenance network in a move which will greatly enhance its customer service capabilities and offer major customer benefits.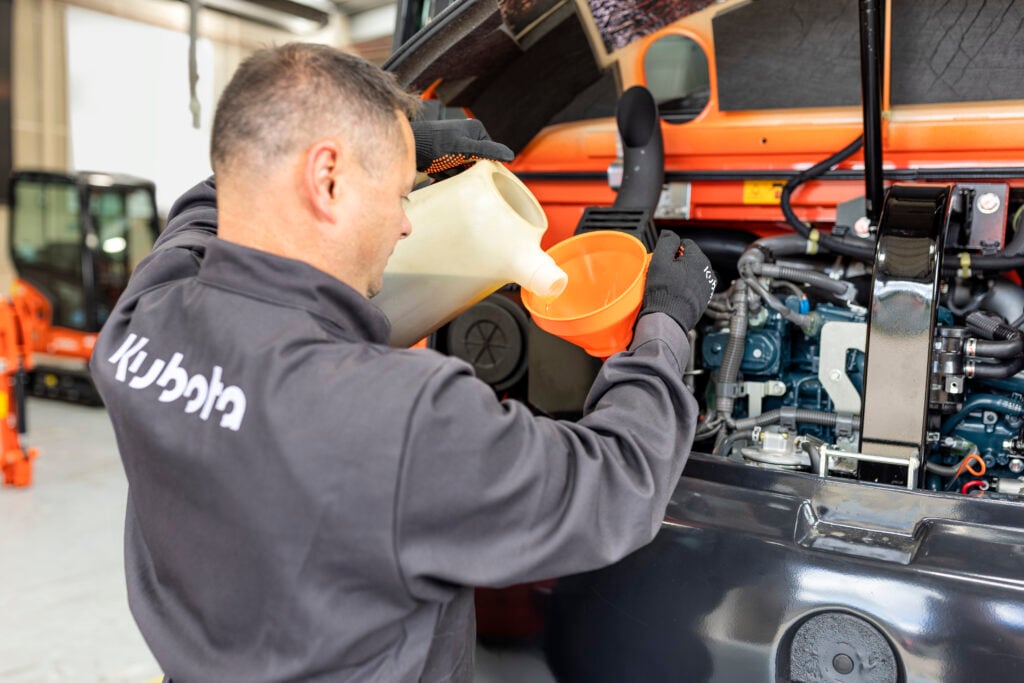 The company has appointed new Service Agents throughout the UK to carry out all engine repair, service and maintenance work for its customers to ensure that a Kubota Engines Service centre is available and accessible from their base.
"This is a crucial development which offers a host of advantages for our OEMs which use Kubota engines and transforms and enhances the aftersales experience which we can offer. We have closely examined the geographical spread of the existing Kubota Engine Service Network and our new and expanded geographical coverage minimises the equipment downtime for customers. The new strategic coverage of our engine service agents means a customer is always within a much shorter journey to our engine service centres. All of the new agents have reached the Kubota Gold Service Excellence standard proving that they offer the highest customer service levels."
said Martin Tyler, Service & Training Manager – TBU & Engines, Kubota UK.
Kubota UK already has six engine dealers and is adding at least a further four into its extensive service network from November 1, 2023. The new agents are all based within the existing Kubota tractor and construction equipment sales network and will be solely dedicated to offering engine service and maintenance requirements.
"Our emphasis is on ensuring that we take care of our customers throughout the entire life cycle of their engine and this network expansion increases the operational uptime of their engines."
said Martin Tyler.
Kubota's current engine dealers and service agents are:
Mitchell PowerSystems; Bryco Group Ltd; South Coast Diesels Ltd; Universal Engine Power Ltd.; Hurley Engine Services Ltd. and Lister Wilder Ltd (Ashford).
The new Kubota engine service agents are:
Lister Wilder Ltd (new locationsReading, Bibury, Sailsbury Depots); Vincent Tractors & Plant; Gibson Garden Machinery and TEGFAN
The extensive range of Kubota products, including part of its engine range, will be on show within the company's Group Solutions Hub – the Showroom of the Future – in Hall 5 at the Agritechnica trade show from 12-18 November, 2023, in Hanover, Germany.
Kubota will demonstrate three of its engine solutions at Agritechnica.
– Hybrid solution. Micro hybrid technology providing extra power boosts when required.
– Fuel solution. Engines which are compatible with low carbon fuels such as Hydrotreated Vegetable Oil and hydrogen.
– Pure engine solution. Existing engines with enhanced fuel efficiency.