Safari announced the launch of its Safari MAX range of self-loading concrete mixers designed to reduce labour and time at construction sites.
The main features of the machine include Four Wheel Drive, Reliable, High Performance Concrete Mixing, Compact Design, and Fully Automatic Operation. With Safari MAX, the work is done within little time and by a single operator who can weigh and load the exact amount of cement, sand and aggregates from different locations, and mix the concrete while in transit to the site. Jawahar Kapasi, Managing Director says:
"Small and medium contractors are now moving towards mechanization for cutting down time and demand for concrete mixing machines are now shifting towards single user control-based machines."
The company has been developing environment friendly and fuel-efficient machines and is now moving towards providing IE3 motors with its machines. It has also launched mini variants of large machines for small workload requirements. This year, it launched a mini variant of bar bending for meeting a specific requirement of ring making, which uses fewer resources and can meet 90% of customer needs.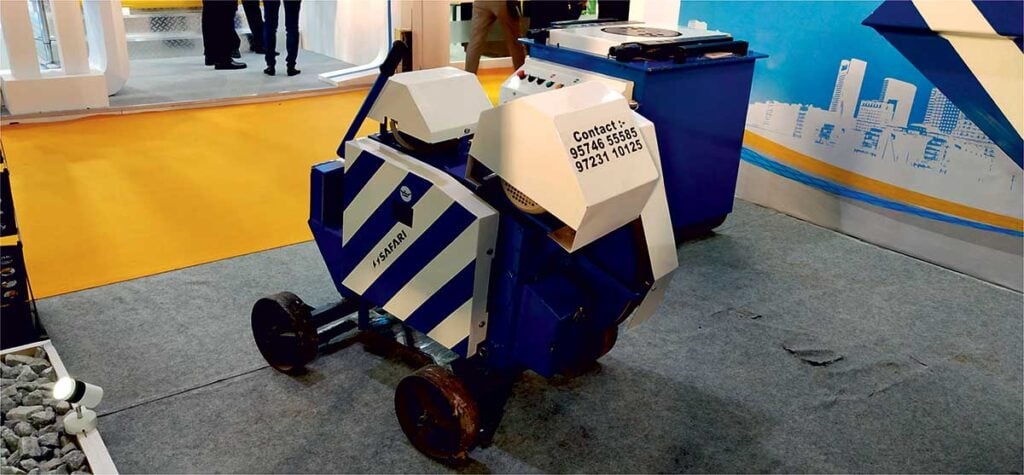 Safari has tied up with ICICI to get finance options for Safari MAX. It has set up a dedicated after-sales service team across India and is imparting training and technical knowledge to its customers.
Source: Safari