Kalmar equipment – delivered and supported by local dealer Alkhorayef Commercial – is boosting productivity at the largest terminal on one of the world's key shipping routes.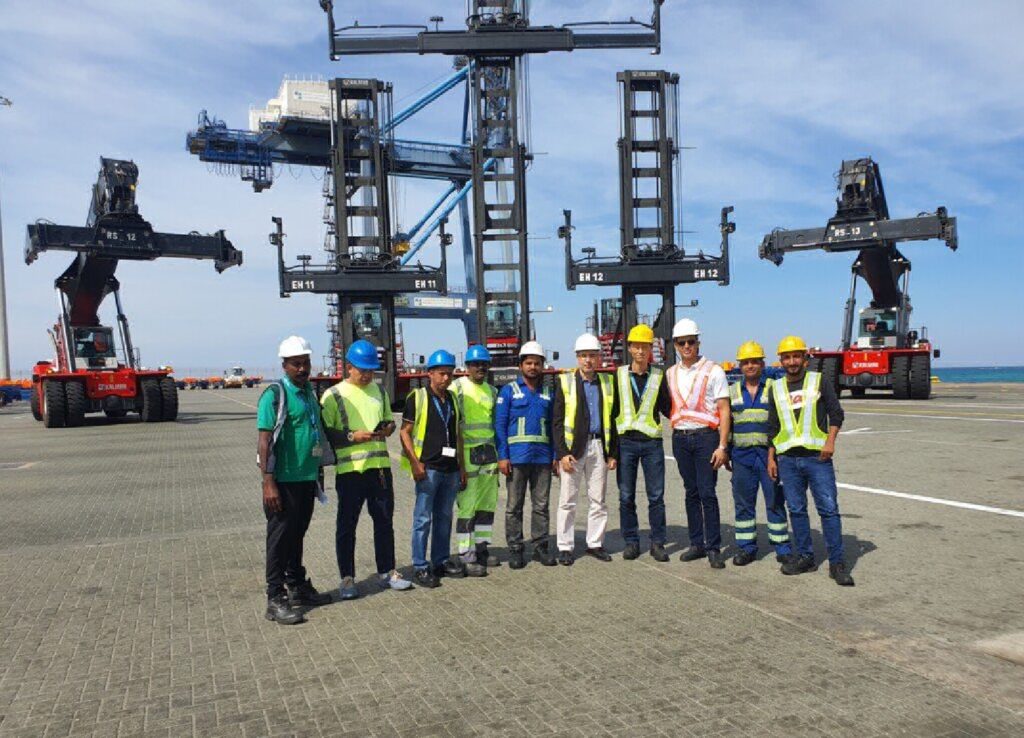 Red Sea Gateway Terminal (RSGT) is the newest flagship container terminal at Jeddah Islamic Port (a world class terminal spearheaded by the Saudi industrial services group SISCO), as well as the first privately funded build, operate and transfer development project in Saudi Arabia.
RSGT is a partnership between Red Sea Gateway Terminal of Saudi Arabia and the Malaysian Mining Company. The combined assets, handling capacity and experience of these partners place the terminal operations among the ten largest container terminal operators globally.
The combination of a global brand and a strong local dealer
Covering an area of 1.5 million square metres and with an annual container throughput capacity of 5.2 million TEU, RSGT is serviced by the world's largest state-of-the-art cranes and most advanced terminal equipment.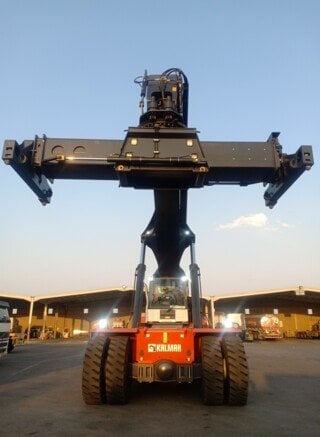 RSGT uses a variety of Kalmar equipment supplied by Alkhorayef with operations in more than 40 countries. This equipment includes a 45-ton reachstacker and three 10 ton, double stacking empty container handlers ordered recently plus a number of other reachstackers, empty container handlers and heavy forklifts for loading and unloading containers, and stevedoring in the terminal.
RSGT has internal resources for servicing equipment, but Alkhorayef Commercial provides support for urgent requirements such as breakdowns as well as spare parts.
As explains Hamdi Nadhrah, deputy chief executive officer at Red Sea Gateway Terminal, the decision to purchase Kalmar equipment was based on final technical and commercial evaluation. Kalmar reachstackers, empty container handlers and forklifts are used across all the yard side operation and they have proved to be extremely reliable.
"The technical superiority and performance of Kalmar equipment and our strong reputation for after-sales service and support have been very important factors in enabling the customer to upgrade its capabilities to provide world class service and continuously improve its performance,"
says Ezzat Salem, sales manager for the Jeddah branch of Alkhorayef Commercial.
Source: Kalmar