MDB announces the launch of its new Data Access Connection for their range of Green Climber machines at this year's EIMA Digital Preview making MDB S.r.l. a pioneer in Industry 4.0. As in the past, MDB has set the benchmark within the industry of remote-controlled tractors with their new software that connects the MDB Green Climber and its owner in real-time from any possible location around the world.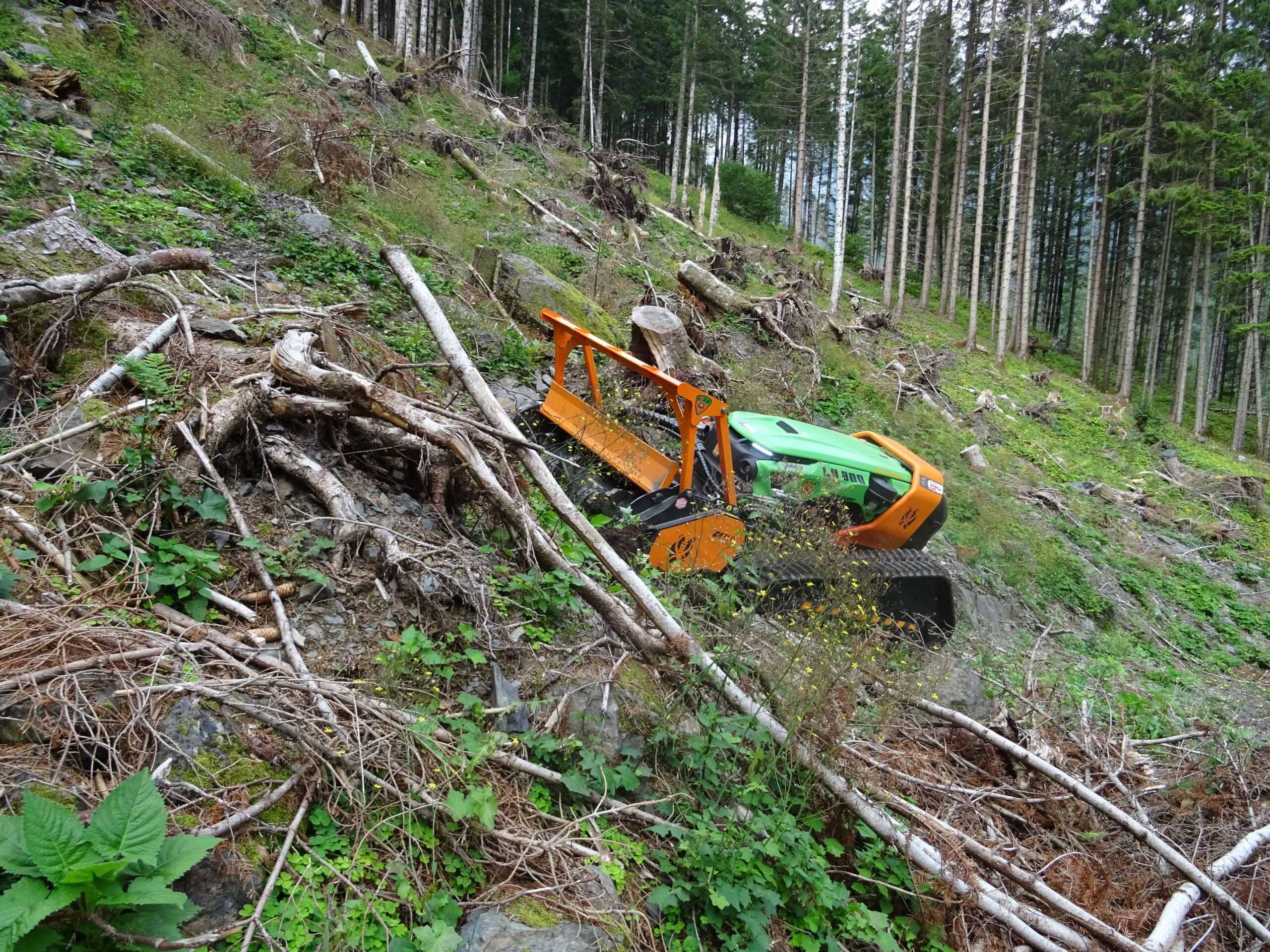 MDB's connected Green Climber not only contributes to increased efficiency and lowers operating costs significantly but more importantly increases the operator's safety even further. By transmitting all the machine's functions in real-time to the headquarter, downtimes can be prevented early, fuel efficiency improved, and productivity increased. MDB's CEO Marco di Biase:
"We believe that our customers are just as passionate as we are and that they deserve only the best cutting-edge technology. The connected Green Climber will contribute to an even safer, more efficient, and more reliable working environment. Industry 4.0 is the future, and we are determined to set new standards for our customers".
Fabio Costantini (engineer) adds:
"Standstill for us is regression and, as in the past, we are constantly searching to push the limits further".
The new software is compatible with the entire Green Climber range and will be available soon.
MDB is sticking with its path of providing remote-controlled tractors for the toughest jobs and the most difficult environments. MDB's machines are characterized by its intuitive and easy usability. Marco Di Biase concludes "MDB has always searched for the latest and best technologies and I believe that the connected Green Climber is the next step on this route".
More About MDB
MDB S.r.l. is a manufacturer of remote-controlled machines of various types. Having more than 40 years of experience in the industry, MDB is specialised in the manufacturing of remote-controlled tractors for agricultural and forestry purposes as well as roadside maintenance. The machines are exceptional when it comes to climbing steep slopes and increasing the operator's safety. MDB sets benchmarks in terms of reliability, and cost-efficiency. MDB values customer's feedback and is always close to their needs and wishes.
Source: MDB