Engcon announces that there will be additional smart features on the tiltrotators' quick hitch. The quick hitch had previously been adapted for the installation of the detachable GRD grab cassette and SWD rotating sweeper. Engcon now replaces nearly all the hoses in the quick hitch under the tiltrotator with a simple modular system. The hose-free design reduces wear and maintenance needs, increases service life and flexibility which makes it easier for both customer, reseller, and service partner.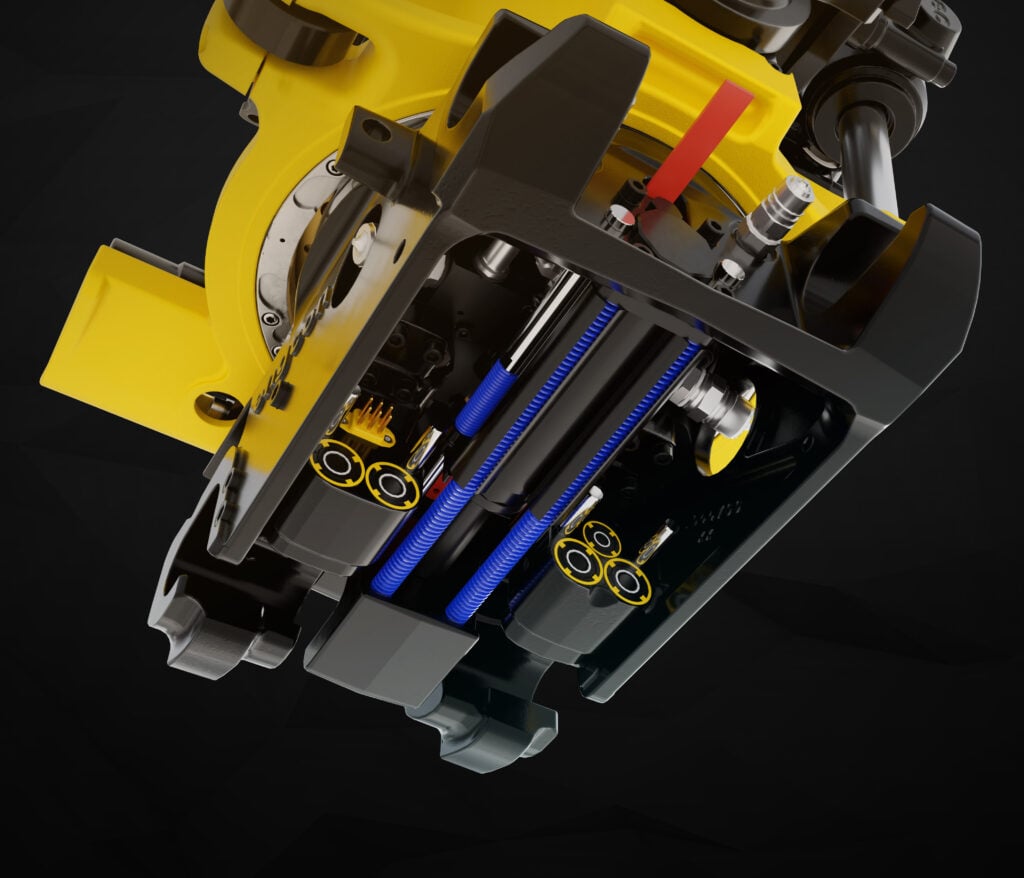 "With the new modular system, it becomes easier to maintain, supplement and replace components in the hitch. You get rid of almost all the hoses, that otherwise can be quite demanding to replace in a tight tool bracket," says Fredrik Jonsson, Development Manager at Engcon.
New: use existing hydraulic tools with EC-Oil
The new modular and hose-free design also means an upgrade to the high-flow swivel which gets larger channels for increased hydraulic flow. A much-valued function for those who need oil capacity for example to operate a flail mower, or similar tools by choosing to "directly feed" one of the extra outlets, without going through valves as before.
"Thanks to the possibility to get both the quick hitch system and manual extra outlets in the same hitch, our customers can now choose to use their existing hydraulic tools with EC-Oil or manual couplings," explains Fredrik Jonsson.
"What is unique about our system is that the customer can start with a "simple" solution and then build on it themselves as and when there is a need for new tools for new assignments. It will also be very easy for the retailer to stock a "basic product" that can be easily adapted to the customer's wishes", Fredrik Jonsson concludes.
Engcon's hose-free quick hitch is available for all markets and has been developed for EC209, EC214, EC219, EC226, and EC233. Sizes EC206 and EC204 are coming soon.