Kobelco Cranes is pleased to announce the launch of the Kobelco Used Crane Finder. Initially launched earlier this year, the service is designed to help connect Kobelco Cranes' customers who are looking to buy or sell a crane, with potential buyers and sellers across the EAME (Europe, Africa and the Middle East) region.
In its early stages of development, the 'one-stop-shop' used crane finder service helped to unite the seller of a Kobelco CKE700-1F with marine and logistics company, Williams Shipping. The 70-tonne capacity machine, which was delivered to the company's dock in Wales, UK, is now working on one of Williams Shipping's barges, performing lifting duties and providing civil engineering support across Milford Haven Waterway.
Williams Shipping had originally been looking for a 70-to-80-tonne capacity crane to replace a 50-tonne capacity unit in its fleet. The Kobelco Cranes team set about finding a suitable machine, contacting existing clients including Nottinghamshire-based BPH Equipment, who had a number of quality used CKE700-1Fs for sale.
"Williams Shipping have been a valuable Kobelco customer for a number of years," explains Alex Burt, Kobelco Cranes' used crane sales representative, "so we were delighted when they approached us to assist with their fleet replacement at Pembroke. From their outline brief, we were able to recommend an immediately available CKE700-1F to add extra lifting capacity and radius to meet their necessary operational requirements."
Once the buyer and seller had been introduced, Kobelco Cranes arranged inspections for the 2009 Kobelco CKE700-1F, which was supplied with a 48.8m main boom, auxiliary sheave and 12.2m fly jib, as well as a the 50-tonne capacity crane Williams Shipping was selling. The team also helped to negotiate the final price.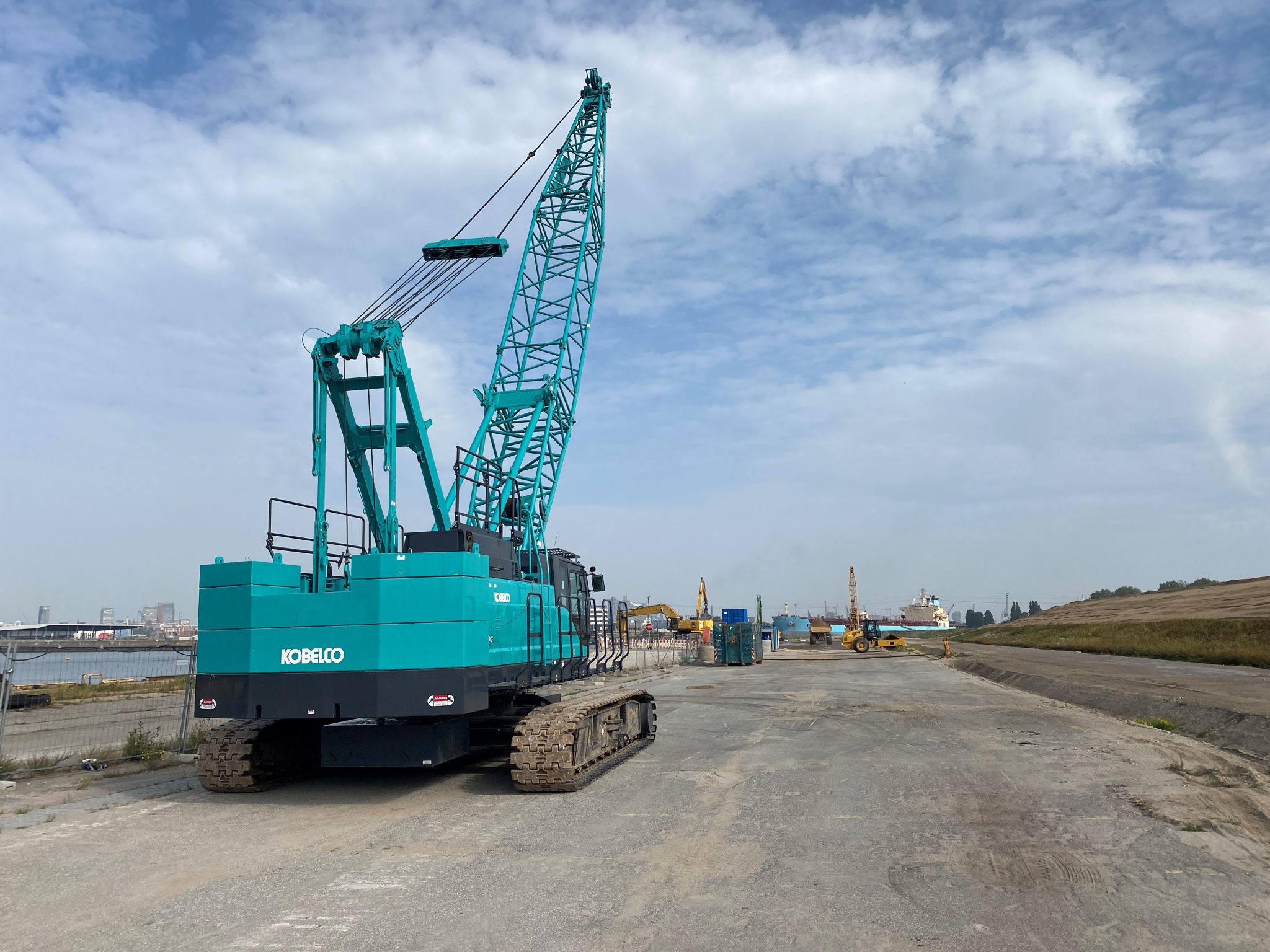 "The excellent relationship we have with our extensive network of customers throughout the EAME region allowed us to provide Williams Shipping with a full aftersales history and added due diligence for both parties," Alex continued. "This all took just a couple of months from initial contact, inspection by our engineers and the customer, to delivery with replacement parts agreed and delivered the following month".
"The 'new' CKE700-1F not only strengthens Williams Shipping's fleet with a more reliable and versatile machine at an economical price, it further streamlines servicing and fleet management requirements, across its operations for both operators and management. And, as an added bonus, we were also able to facilitate the sale of Williams Shipping's 50-tonne capacity unit to a crane rental company, and another Kobelco Cranes customer, in Ireland's NCLS Crane & Lifting Services."
Adding the 70-tonne capacity used Kobelco CKE700-1F to its fleet has given Williams Shipping the opportunity to undertake heavier lifts, increasing the scope of work it can undertake, and find new rental opportunities, while sourcing the 'new' crane from a reputable source meant peace of mind throughout the process.
"Despite the restrictions the Covid-19 pandemic placed on all concerned," explains Philip Williams, Managing Director – Marine, Williams Shipping, "being able to deal directly with the crane manufacturer, rather than through a dealer or agent, gave us the extra peace-of-mind and transparency we needed to conclude a successful deal, while any teething problems we had following delivery were dealt with quickly by Alex and the team at Kobelco.
"With that in mind, I'd have no hesitation in using Kobelco Cranes' used crane finder service again, or recommending it, especially given the incredibly high levels of support and service we received from all concerned."
Source of: Kobelco