Doosia AB, based in Linköping, is this year celebrating 30 outstanding years as the Authorised Dealer in Sweden for the Doosan range of construction, mining and quarrying equipment.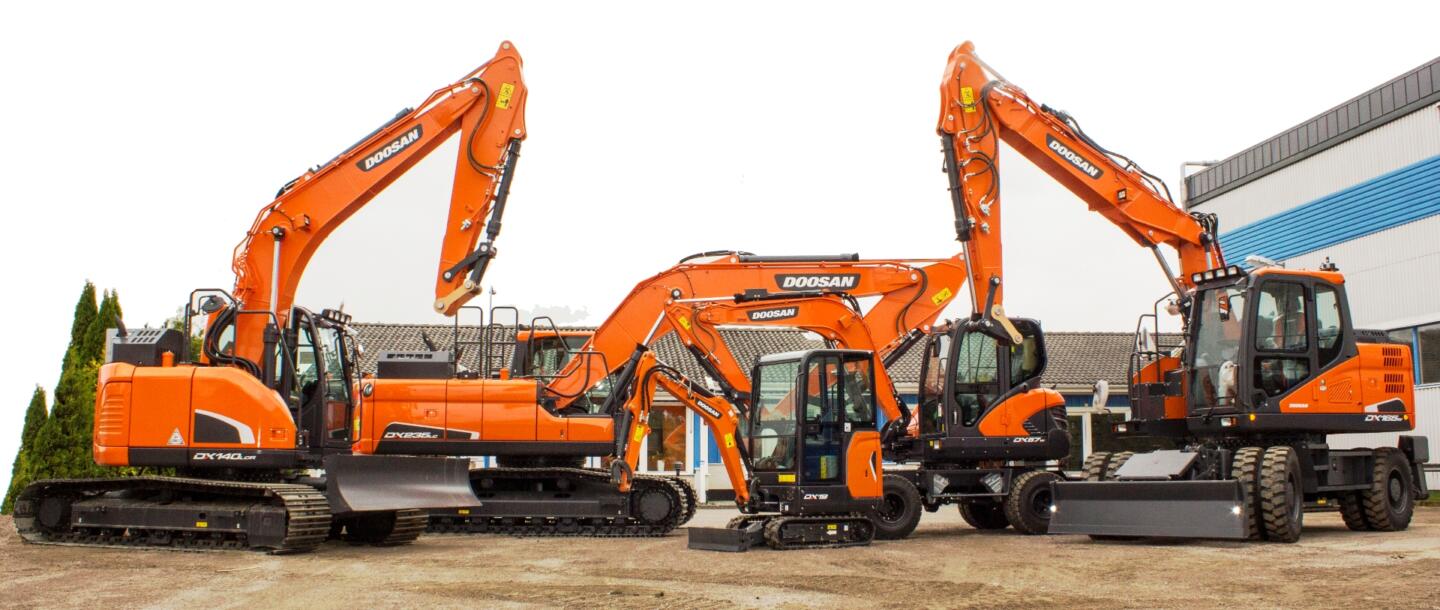 The first interaction between Doosan (or Daewoo Construction Equipment as it was then) and Doosia took place at the Bauma Fair in Munich in 1990. At the time, Daewoo was a new player in the European market and had set its sights high for growth in the region. Doosia was already an established business in Sweden, acting as a general agent for various brands in the country, supplying new and used machinery, parts, accessories, attachments and tools to Swedish contractors.
Doosia saw the potential in the Daewoo brand and Daewoo saw Doosia as an established player that could launch the brand in the Swedish market. In 1991, the agreements for the general agency were signed and it has proved to be a  successful partnership for both companies, so much so that today Doosia has helped to establish Doosan as Sweden's third largest construction machinery brand.
"It's been a fantastic experience," says Fredrik Holmquist, CEO of Doosia. "We are very proud of our 30 years together and of what we have accomplished. Now we are looking to the future and have set high goals to achieve! Our customers can be assured that a machine deal with Doosia and Doosan provides a feeling of confidence and peace-of-mind. This is supported by our professional aftermarket service, combined with the excellent fuel economy, resale value and the high productivity of the Doosan machines."
Charlie Park, CEO of Doosan Infracore Europe, commented:
"Everybody at Doosan sends our warm congratulations to Doosia on their 30 successful years as our Authorised Dealer in Sweden. I have always been impressed with the enthusiasm and professionalism of the management and staff at Doosia and their strong desire to move forward with the Doosan brand for the next 30 years! Their priority is to support the customer at every level of their ownership experience and the company's commitment to provide a class leading level of aftersales support will only help to further grow business for Doosia and Doosan in Sweden."
In the last 30 years, Doosia has expanded substantially and now has five branches in Gothenburg, Uddevalla, Jönköping, Staffanstorp and Stockholm/Järfälla as well as the headquarters in Linköping. To ensure the whole of Sweden is covered, Doosia has also created a well-established network of eight sub-dealers and 20 authorized service workshops throughout the country.
Despite all of these facilities and services, Doosia still retains a family-feel and a welcoming approach for new and existing customers, with regular open house events in normal times. Doosia is good at customizing machines for the Swedish market and to meet specific requests from customers. Two years ago, this was recognized with Doosia winning a special award for its achievements in this area at Doosan's European dealer meeting that year.
Doosia is solely responsible for sales and servicing of the Doosan crawler, wheeled and mini/midi excavator, wheel loader, articulated dump truck and attachment ranges in Sweden. Doosia customers benefit from on-site service networks, covering everything from emergency repairs to routine maintenance. The company's factory-trained engineers have many years of hands-on experience of repairs and servicing of plant and machinery.