Hitachi Construction Machinery has extended the territories of two of its French dealers, Cobemat and Teramat, for the sale and service of Hitachi construction machinery in the north and east of the country. The agreement came into effect on 1 April 2021.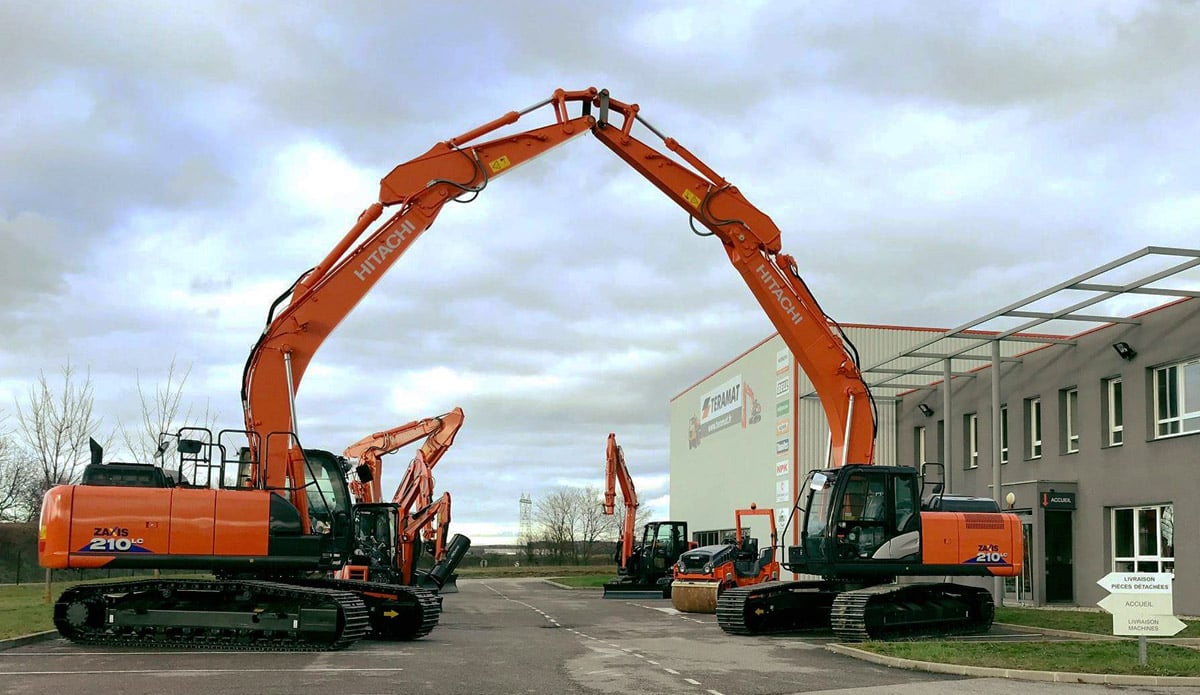 There are now four authorised Hitachi dealers in France – ESM TP and Prowimat will retain their existing territories in the south-west and south-east (including Corsica), respectively. Prior to the agreement, Cobemat, Teramat, Prowimat and ESM TP accounted for almost 60% of Hitachi's annual turnover in France. Teramat, Cobemat and Prowimat joined the HCME dealer network in 2003, and ESM TP joined in 2019.
In addition, Hitachi customers in certain French overseas departments and territories will continue to be served by their existing dealers: AMS, Materiels & Services and RPLOI.
Strong customer focus
The latest developments are in line with the implementation of HCME's value chain strategy. All dealers are able to offer a strong platform for customer-focused sales and service in their regions.
Cobemat will open a new branch in Paris as its territory will now incorporate the highly populated Île-de-France area, where there is high demand for Hitachi construction machinery. The rental market is also growing in the north of France and Cobemat is already successfully promoting its Hitachi Premium Rental and Premium Used services. In addition, Teramat has enjoyed success with Premium Rental and the Support Chain programme and, in particular, with rental of Hitachi wheel loaders in Alpine ski resorts, typically for seasonal snow-ploughing projects.
The French dealers will focus on maintaining the high quality of Hitachi's after-sales proposition to customers. HCME and Hitachi Construction Machinery Sales & Service France (HCSF) will work closely with the dealer network in managing the requirements of and developing relations with the nation's key accounts, of which the majority are based in Île-de-France.
HCME President Takaharu Ikeda says: "The current dealer line-up is the strongest that Hitachi has had to date in the French market, where there is great potential for our value chain approach. The new dealer network will provide customers with access to the latest products, technology, service and solutions Hitachi has to offer.
"All our French dealers understand the respective business cultures and needs of their customers, and Cobemat and Teramat both have the capability to expand their territories. Overall, Hitachi can be assured of developing an even more competitive proposition in France."