UTAC, previously Millbrook, supports the Ministry of Defence (MoD) with the Technology Demonstrator 6 (TD6) military programme. Based at UTAC's proving ground in the UK, the programme aims to determine the benefits that hybrid vehicles may bring to today's battlefield mission.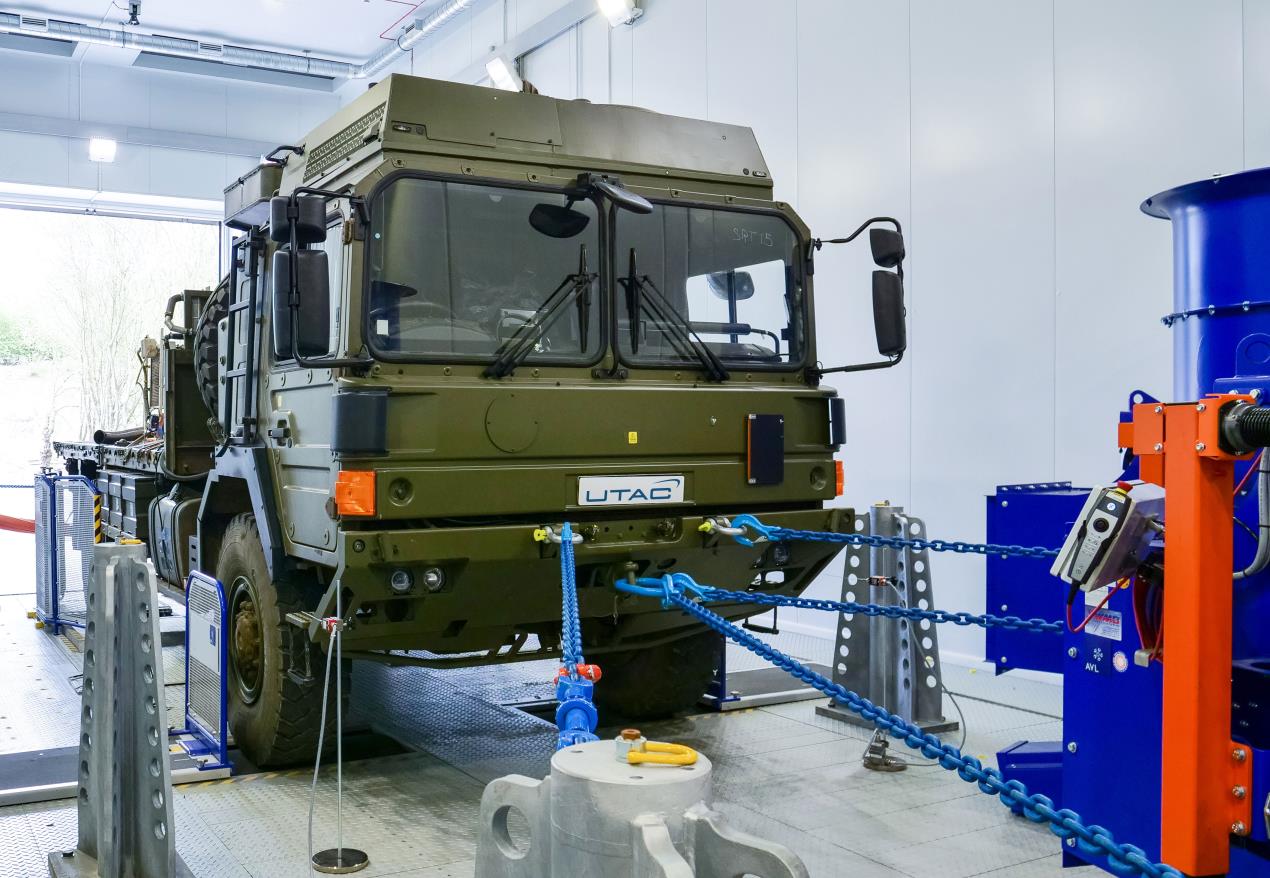 TD6 commenced in January 2020 and is being managed by UTAC, on behalf of the MoD, with support from Jacobs, MAGTEC, RBSL on behalf of RMMV with MAGTEC, Supacat and General Dynamics UK (GDUK) on behalf of NP Aerospace. All electrification was undertaken by MAGTEC.
The programme entails two main strands of work. The first is to gather data on hybrid technologies from across the UK industry. This includes investigating development paths for hybrid and electric vehicle technologies to inform future vehicle development by the MoD. For this, Jacobs is developing a database of existing UK manufacturing capabilities and capacities, through the collection of knowledge and expertise. This has so far involved engagement with the UK industry through questionnaires, interviews and visits.
"We have received a very positive response from UK Industry, with direct engagement from around 50 companies ranging from defence suppliers to the motorsport sector. Our focus is on what is actually available within the UK so that we can provide the MOD with a database of hybridisation capacity and capability both now and potentially in the future."
Felix Montague, TD6 Technical Manager – Jacobs UK
The second strand of work is focused on demonstrating potential benefits and drawbacks of vehicle hybridisation in a military context. The core element of this is a series of tests, conducted at UTAC's proving ground in the UK, to benchmark a sample of hybridised military vehicles against their existing capabilities. The sample represents a cross section of military vehicle applications and configurations for hybrid drivelines.
"We are seeing more and more hybrid and electric vehicles tested and we are keen to exploit these commercial technologies into the military context. There have been many written defence studies in this area but physical demonstrations have been limited. Through testing a cross section of hybrid military vehicles, TD6 aims to provide evidence to support previous studies but also to address user perceptions, both positive and negative. Our test programme is centered on those perceived benefits and disbenefits and will also benchmark how easy it may be to apply existing, available commercial technologies to the military environment."
Julian Bryan, Head of Military Test & Development – UTAC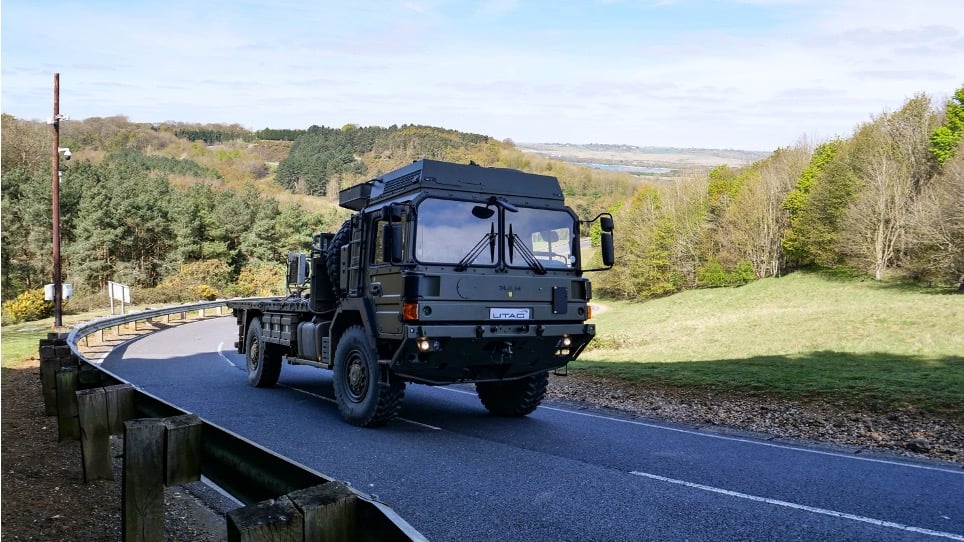 The electrification of the sample vehicles was designed and integrated by MAGTEC. MAGTEC has previously provided technical expertise for military experimentation with electric drivelines.
For TD6, MAGTEC has designed and built systems for the Man HX60 support vehicle, the Jackal combat reconnaissance vehicle and the Foxhound patrol vehicle.
In each case, work was conducted alongside the vehicle design authorities: RBSL on behalf of RMMV, Supacat and GDUK on behalf of NP Aerospace. The vehicle builds used existing MAGTEC technologies to explore various configurations.
"MAGTEC is the UK's largest manufacture of drive systems for commercial vehicles and we relished the opportunity to apply our design and manufacturing expertise to these military vehicles. This is not the first time we have designed and installed our systems on military vehicles and we are keen to demonstrate that existing technology, widely applied across our commercial customers, can easily be adapted for military use with low risk."
Marcus Jenkins, Technical Director – MAGTEC
The vehicles have been built and are now being tested to identify the effects of hybridisation on fuel economy, emissions, mobility and driveability, as well as factors such as noise, electromagnetic compliance and infrared signatures.
Through the different vehicle configurations, this work will investigate the potential for wider adaptation.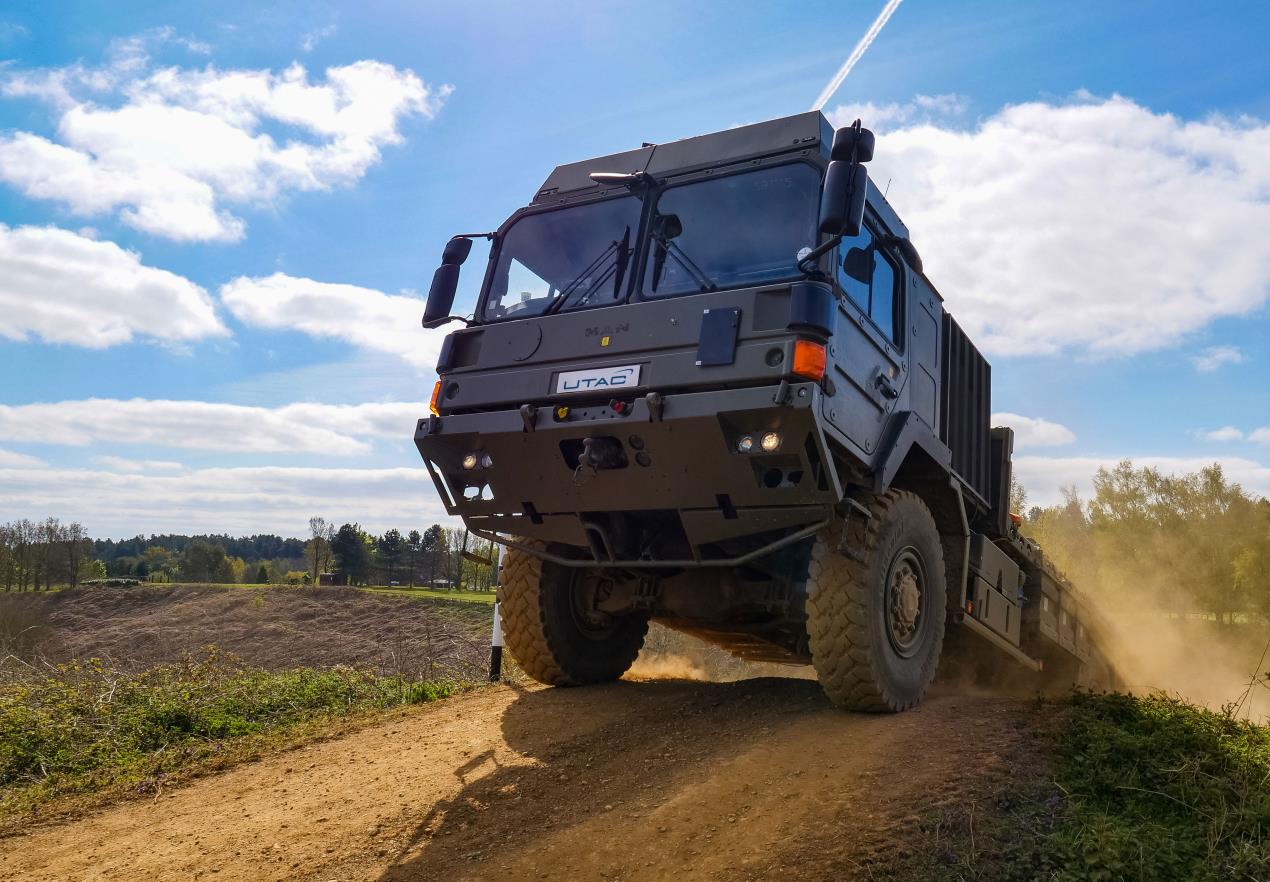 The team is comparing the more conventional drivetrain layout used in the Man SV with the Foxhound and Jackal vehicles; which have more complex individual hub drives and outboard and inboard configurations respectively.
There will also be analysis of other aspects such as microgeneration: for example the Man SV vehicle has potential to be used as a power source for a field hospital or headquarters. Robustness testing will demonstrate the suitability of existing commercial systems in military conditions.
UTAC's proving ground in the UK is the home of the battlefield mission. Its test tracks are utilised for testing the MoD's wheeled vehicles. Previously developed battlefield missions will be used to benchmark test vehicles against their existing, in service versions. UTAC has also been conducting emissions, power and fuel consumption tests within its new Variable Temperature Emissions Chamber – VTEC 2.
"Our new VTEC facility can test the performance of vehicles with a wheelbase of up to 8 metres, up to 20 tonnes axle weight and a simulated loading of up to 60 tonnes. It enables military vehicle manufacturers to simulate long periods of operation for various mission types."
John Proctor, Technical and Special Projects Director – UTAC
The programme is scheduled to produce a final report in the autumn, which will provide much sought after evidence on the benefits and constraints of hybridisation within a military environment. In addition to potentially enhancing stealth movement, on-board systems charging and emissions, it has already been recognised that capabilities such as off-board power have wider reach than just the vehicle environment.
"TD6 is a key part of the Army's plan for electrification of the battlefield, which seeks to gain operational advantage through using novel solutions for power, performance and support while also reducing carbon emissions. The programme will provide evidence to support the benefits, both direct and indirect, that hybridisation of some or all of our vehicle fleet may bring to inform our roadmap towards a more capable and sustainable future."
Colonel Simon Ridgeway OBE – Assistant Head Plans, Ground Manoeuvre – Army HQ
Source: UTAC