Maxam Tire introduces the MS303 high-traction scraper tire to their comprehensive line-up of OTR products. Available in two sizes, the 33.25R29, and the all-new 37.25R35, the MS303 delivers the reliability, traction, and performance the industry demands.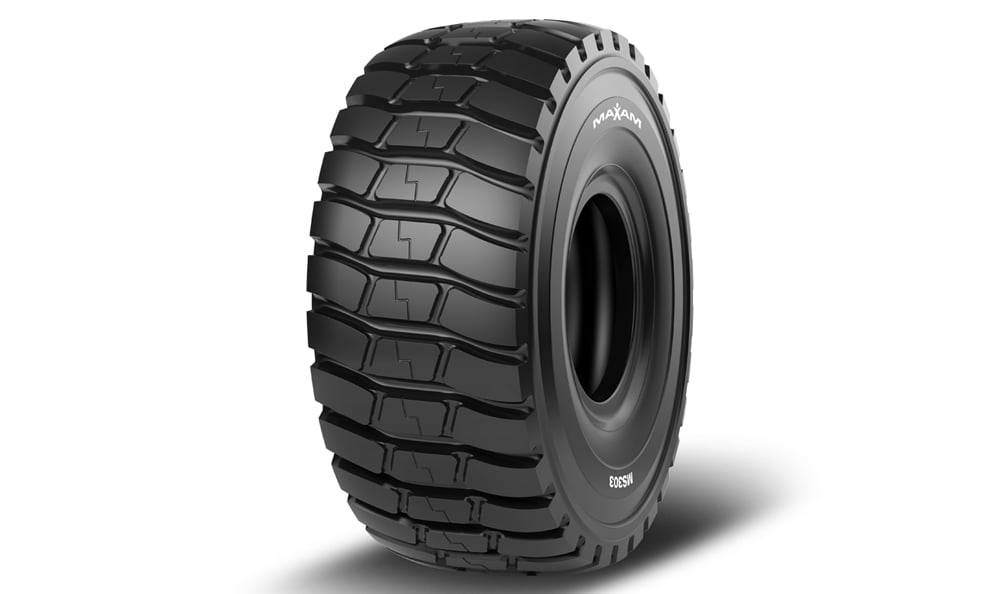 Expertly engineered to thrive in multiple conditions, the Maxam MS303 is built to exceed expectations, deliver superior grip and customer value. The MS303 incorporates a durable wear and cut-resistant rubber compound that eliminates the threat of downtime. Providing superior traction in soft, wet, and rocky conditions, the MS303 is a value-added solution.
Understanding customer's needs, Maxam designed the MS303 with a high-strength bead design that minimizes wheel indexing at high torque. Delivering superior cut resistance, the MS303 is engineered with a reinforced shoulder and sidewall to tackle both smooth and rocky conditions.  In addition, the MS303 boasts a self-cleaning tread design to ensure maximum grip in wet conditions and the utmost productivity.
"In today's fast-growing off-the-road global market, the addition of the 37.25R35 scraper tire to the Maxam MS303 program will provide a major solution to the market. Meeting the demands of the industry, the MS303 is engineered to excel, delivering the performance our customers seek," says Matthew Fagan, Director of R&D at Maxam Tire North America.
Product information