Once again, they contact Moldtech from the north of Spain. Moldtech at work for specific requirements, for specific needs with a capacity of 24 tons with which the customer will solve the problem of organisation and loading of the stock.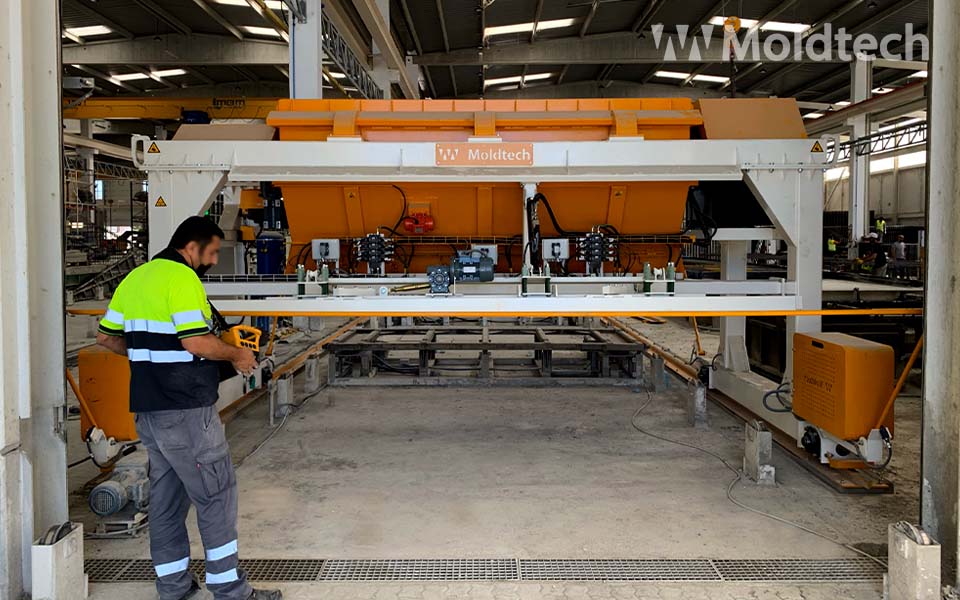 A 600-tonne self-supporting track where up to three units of beams with interchangeable bottoms can be manufactured by means of a node fastening system. Accompanied by double "T" beam sides with supplementation for different heights. This mould has been manufactured with longitudinal modulation to adapt to the customer's needs in terms of length. As additional secondary equipment to the previous set, a cable launching equipment is supplied; controlled by a radio-controlled remote control, a winder and an untensioning unit.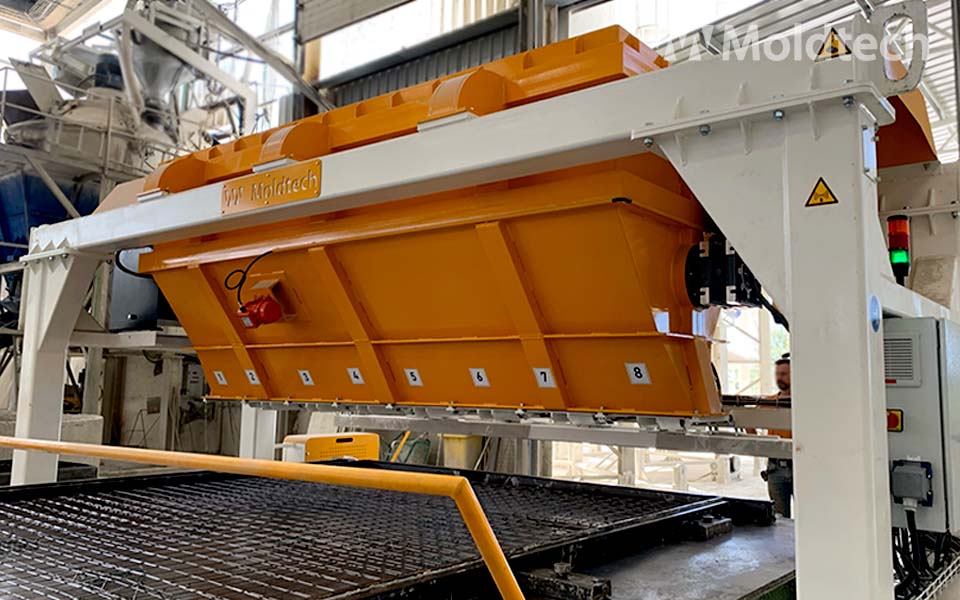 In this contract, a 2D laser projection equipment is supplied to facilitate the formwork operation of the different tilting tables and thus minimise errors in production. This laser system, thanks to its longitudinal movement along rails, encompasses two 75-metre tilting table lines. This component is supplied with the corresponding software where, in advance, each of the tables is set out, controlled by remote control, which allows a wide range of configuration in functionality.
In combination with this equipment, a concrete distributor with a capacity of 3 cubic metres is supplied, with nine pneumatic clappers, adjustable opening and discretionary selection. This distributor is equipped with an electric-pneumatic system for longitudinal movement and different track changes. A chute and oscillating screed. All systems can be controlled from a fixed control on a central platform or from the arms, accompanying the movement of the machine.