MAXAM Tire is pleased to present the expanded MS915 series, delivering a wider range of sizes to modern telehandlers and graders globally. The all-new 370/75-28 and 400/75-28 were developed specifically to provide the industry with an answer to demanding conditions where high traction is required. MAXAM has manufactured the MS915 to offer the industry a rugged and long-lasting solution for challenging construction applications.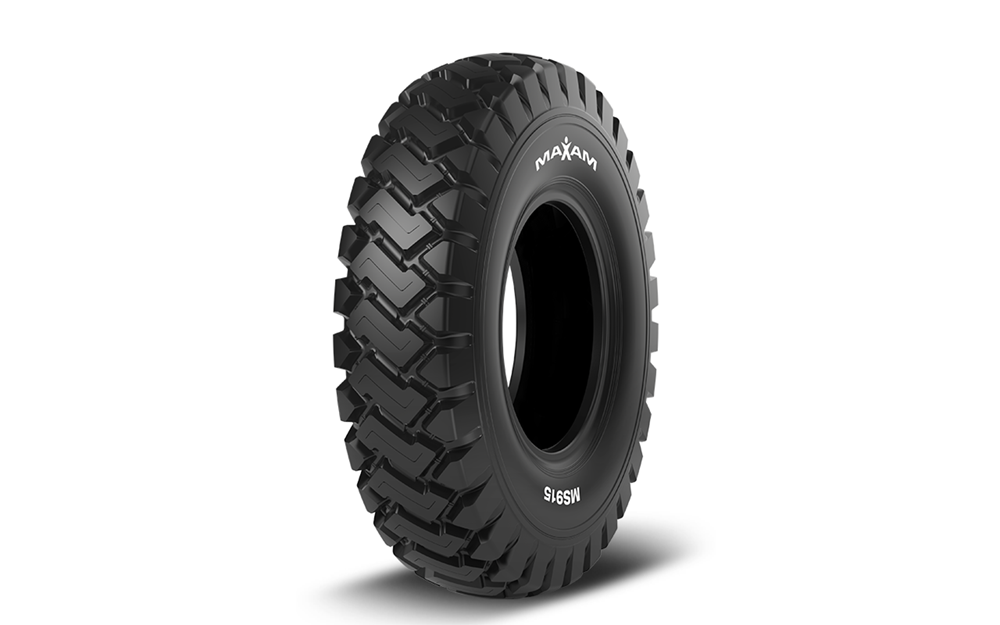 With equipment manufacturers constantly evolving to meet today's construction demands, the all-new MS915 sizes can now deliver the reliability and durability to match the demands of evolved equipment. Exhibiting a versatile, deep non-directional tread pattern built for traction, the MS915 increases productivity on all sites while the wide and flat footprint delivers maximum stability and wear. In addition, the wear and cut resistant compound allow the MS915 to deliver performance, durability, and traction to sites globally.
Developed with the end-user in mind, the MS915 features an increased net-to-gross and tread depth to deliver the highest return on their investment and the longest tread life. Manufactured with a Thick undertread for improved puncture resistance, the MS915 is built tough to tackle all site conditions.
"To meet the ever-increasing productivity levels end-users are facing, the expansion of the MS915 series allows MAXAM to deliver long-lasting traction. It's a strong solution for telehandlers and graders, delivering value-added results to construction sites around the world,"
says Matthew Fagan, Director of R&D at MAXAM Tire North America.