From May 30th – to June 3rd 2022 Sennebogen will be at the world's leading trade fair for water, sewage, waste, and raw materials management in Munich. As big and with as many innovations as never before, Sennebogen is setting significant standards for the future of the recycling industry at IFAT and will be presenting, among other things, the new battery-powered material handlers.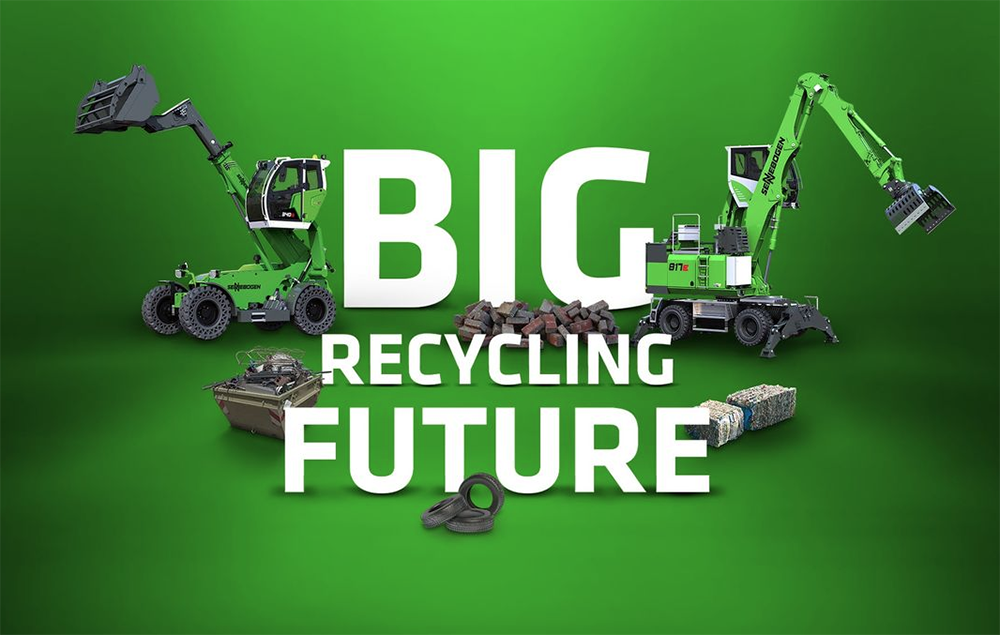 Sennebogen will show the brand 19 t battery-powered material handler, the 22 t recycling material handler 8.22 of the new G-series as well as the 4 t telehandler 3.40 G. Everything can be found at our more than 300 m³ booth in hall C5, No. 241/340 and at the VDMA outdoor area.
Three new machines will be presented at the fair
With the new battery-powered material handlers, Sennebogen supplements its electric series with free-moving models that combine the best of both machine concepts. In fact, with mobile battery models is possible to work even when the machine is connected to the power grid for recharging.
The 4 t telescopic loader Sennebogen 3.40 G, which was recently launched on the market, will also celebrate its trade show premiere. The completely new development is not only visually a real highlight. In addition to the performance data and the stacking height of 7.70 m, the machine shines in particular with its unique selling point, the Multicab. The most modern cab of its kind can be raised infinitely to an eye level of 4.10 m and guarantees the best all-round visibility in recycling operations.
There is another model from our new machine generation: the 8.22 G-Series. The new edition of the popular 22 t recycling all-rounder 818 E not only offers system performance and reach but also operator comfort and safety, as do all machines in the G series.
Even more Sennebogen machines: live in action at the VDMA demonstration days
It's possible to see the power of machines in action. At the VDMA Demonstration Days, the recycling experts will be demonstrating their skills in biomass recycling and construction materials recycling.
Source: Sennebogen