Kubota introduces the KX030-4 to its compact excavator lineup, offering construction and landscape professionals more power with less weight for easier transport. The new KX030-4 replaces the KX71-3S in the 2- to 3-ton segment and rounds out Kubota's KX Series lineup. Designed with landscape and construction operators in mind, the new KX030-4 will be available at authorized Kubota dealers beginning in March 2023.
"The new KX030-4 delivers increased breakout and lifting force while decreasing the overall weight of the machine, making for easier trailering and transport between job sites. With more than 500 pounds of additional bucket breakout force than the KX71-3S and nearly 300 pounds more lifting force, the KX030-4 will be a great asset to the rental, landscape, and general construction and utility markets."
said Bill Holton, Kubota product manager, construction equipment.
The KX030-4 is powered by Kubota's direct-injection diesel engine engineered to maximize digging and lifting performance while minimizing noise, vibration and fuel consumption. Available in both canopy and cab models, the new KX030-4 provides 24.7 horsepower, a working range that includes a digging depth of 9 ft., 7 in., and a bucket breakout force of 6,924 lbs.
The KX030-4 auto-downshift feature allows the operator to travel in 2nd speed and make turns without having to manually downshift, all while traversing a job site for better travel and increased productivity. A hydraulic diverter valve is located on the dipper arm and comes standard on the KX030-4, allowing operators to switch between attachments with the turn of a wrench.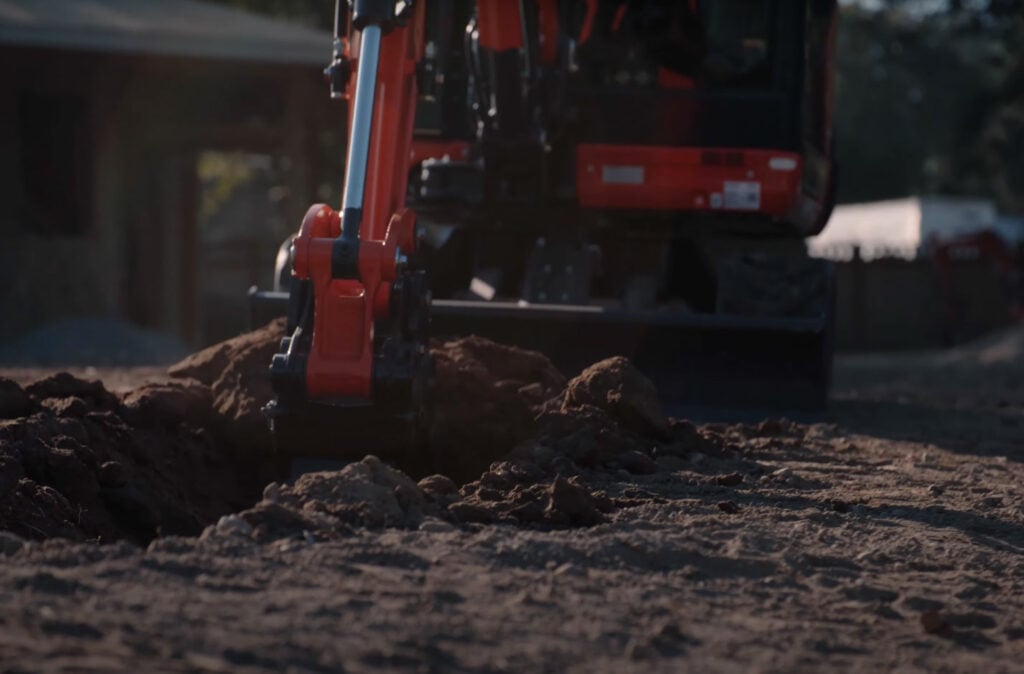 The standard third-line hydraulic return system allows oil to return directly back to the tank without flowing through the control valves, resulting in less back-pressure, less heat and greater efficiency, according to Kubota. The work light is positioned under the boom for better protection and increased visibility.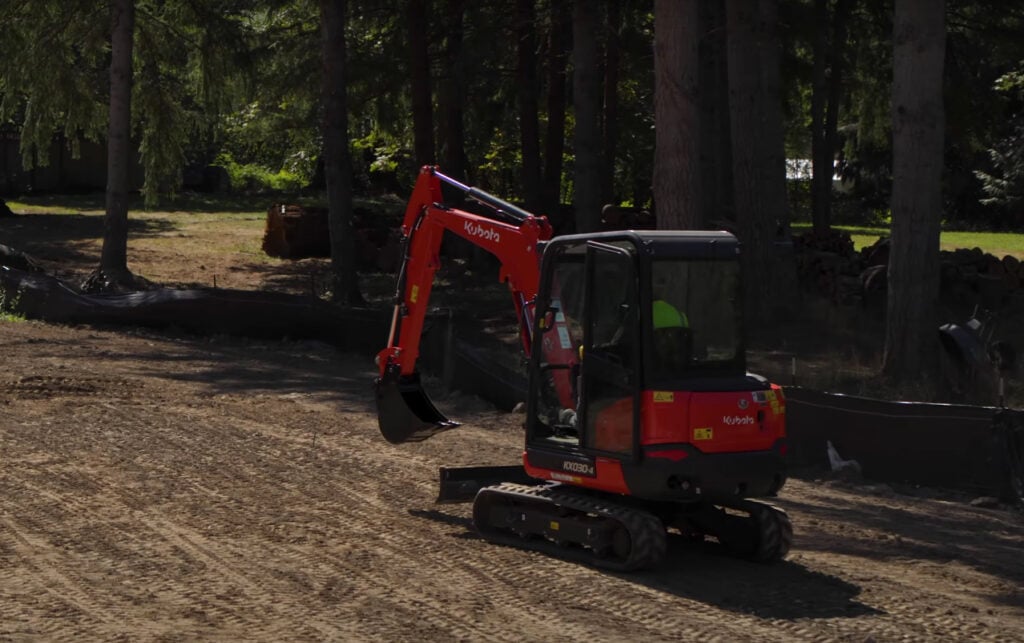 Kubota said the interior of the KX030-4 was designed to offer a larger entrance, and more cabin and foot space than the KX71-3S. A large, easy-to-read digital operator instrument panel is positioned in the lower right corner of the operator's line of sight to ease monitoring of current working conditions, engine RPM, temperature and oil levels.