Moldtech continues to be at the forefront of more efficient and sustainable manufacturing, this time introducing a new high production system for prestressed joists.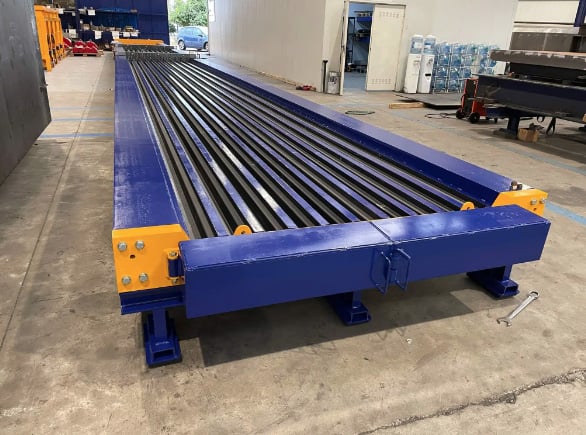 The prestressed joist is a concrete structural element used in precast concrete floors or slabs. The joist-and-vault slab is a construction method that integrates the load-bearing characteristics of pre-stressed concrete joists and the load-bearing characteristics of the vaults. The system, designed in principle for residential construction, allows its application in civil and commercial works, because, thanks to its low weight, it is possible to cover larger spans without significant increases in the thickness of the compression layer.
It is a simple construction procedure that does not require specialised labour or heavy machinery.
The system is suitable for self-build homes.
Possibility of buying joists in stock and in standard lengths, generally 20 cm by 20 cm from minimum lengths.
The slabs with vaults, especially polystyrene, offer good thermal and acoustic insulation qualities.
Guaranteed safety and quality, because prefabricated elements undergo strict quality and traceability controls.
Lower cost per square metre: up to 70% less labour is required and savings are made on formwork.
Seismic resistance. The slab works in collaboration with the structural elements, and the system behaves like a rigid diaphragm that absorbs the shear forces of earthquakes.