The residential precast building construction is growing in Argentina as the best solution to fight against the housing deficit, which according to estimates by the Government's Housing Secretariat stood at almost 3.5 million homes in 2020. Industrialized systems have become the technical solution that allows us to reduce these housing deficits in less time and provide a better quality of life if we compare them with traditional construction systems.
That is why the company Obras SRL, from the province of Mendoza, has relied on Moldtech, to acquire new equipment to produce concrete panels for the construction of houses.
Moldtech has designed, manufactured, and installed two 24×3,5 m tilting tables, with an adjustable lower side that allows to produce panels up to 25 cm thick. The tilting tables have a vibration system with pneumatic vibrators.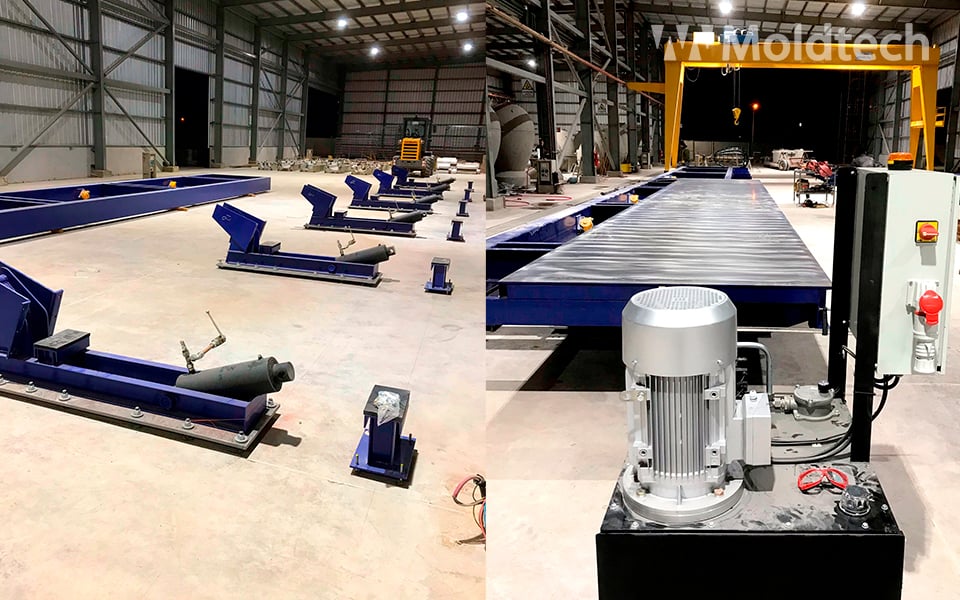 The mirror polishing of the surface in contact with the concrete will allow the client to produce very high-quality panels and in any type of concrete, in order to satisfy a market with high technical and architectural demands.
The customer will use these tables to produce panels and slabs, which will allow him to begin serial production of various models of single-family homes.