The level of knowledge, experience and preparation for driving in Europe's coldest months of the year varies greatly among different nations, new research has found. 

Top of the winter driving knowledge league is Romania, where 79% of drivers understand the specific benefits and differences of winter and all-season tires, significantly higher than any other European country. France and Italy, for example, reported much lower knowledge, agreeing that they knew the difference 56% and 69% of the time, respectively. In the UK, this dropped to just 34%. Romanian drivers are also more likely to check the regulations in neighbouring countries when crossing borders, with 56% stating they do this. Goodyear's Winter Driving Attitudes Survey asked 4,000 respondents from eight key European markets a range of questions about their driving experience in winter months, their tire knowledge and habits, and awareness of local legislation to provide insights to enable well-informed tire advice for drivers across Europe.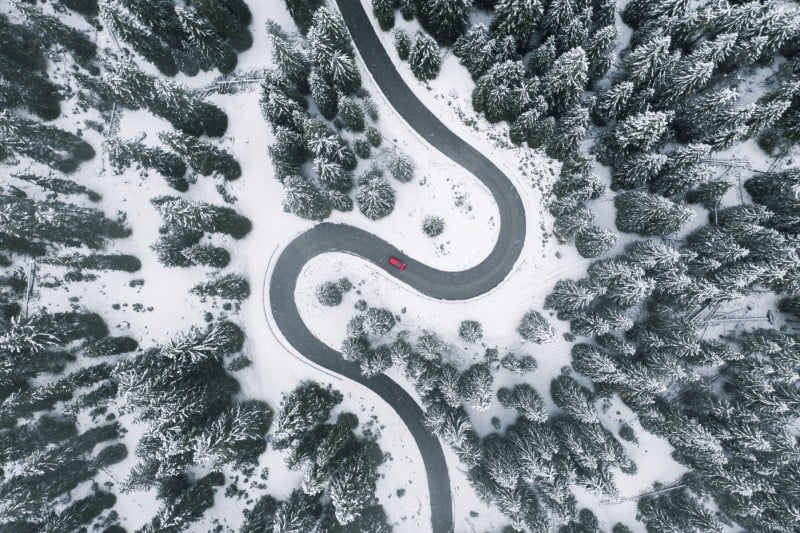 Ice ranks number one for deterring drivers
Drivers reported feeling the most anxiety over driving in ice than any other condition, with 14% of respondents saying they would never drive in icy and sub-zero conditions. This ranked higher than snow (12%), fog (6%) and heavy rain (4%). The most confident country was Luxembourg, whose drivers reported feeling confident in all conditions. Meanwhile Italy and Spain are significantly less confident in fog, snow and ice. Poland was the only country that didn't rank ice top, with fog being the main cause of concern for Polish drivers.
Tire habits: 58% of drivers only change tires when worn
The survey found that the majority (58%) of European drivers only change tires when worn, ignoring the benefits of changing with the seasons. Countries where the majority of drivers change their tires with the season are Germany (54%), Luxembourg (57%), Poland (83%), and Romania (70%).
Poland reports the highest proportion of drivers changing its tires, which translates to the second highest confidence in the snow after Luxembourg. Countries where swapping tires is practised least reported higher levels of anxiety for driving in adverse conditions. Italy and Spain in particular have a hard time when it snows, but only 36% of Italians and 12% of Spanish drivers move to a winter tire when winter arrives.
Drivers can enjoy increased grip and confidence with a winter tire, such as the Goodyear UltraGrip Performance+, which has a range of features that boost performance in cold weather. Goodyear's Winter Grip Technology features a new compound mixture which gives an improved rubber elasticity at low temperatures to boost grip on snow and ice. Snow gets trapped in the tread sipes (the thin slits which are cut across into the tire treads), forming a kind of claw or crampon, helping the tire grip the snow. A similar effect occurs when compacting snow into a ball, with new and existing snow 'gripping' onto each other.
Other breakthroughs such as the Traction Protect Technology add up to allow braking forces to be better and more easily converted into grip, cutting wet and dry braking distances by up to 1.5 metres. It was also declared "highly recommended" in an ÖAMTC test2.
Laurent Colantonio, Regional Technology Director EMEA, Goodyear:
"The survey shows that, for drivers who live in regions that experience harsher winter weather conditions than the average European climate, a tire dedicated specifically for winter use gives more confidence in ice and snow. Goodyear UltraGrip Performance+'s tread and sipe pattern delivers shorter braking distances, increased resistance to aquaplaning and a confident feeling on snow and ice. Given the number of drivers reporting high levels of anxiety in winter conditions, there should be a greater awareness for winter tires. The Goodyear UltraGrip Performance+ is the ideal tire for temperatures below seven degrees celcius, giving drivers excellent grip and traction, as proven by its test wins.