Hitachi Europe have announced a strategic partnership with BNP Paribas Leasing Solutions for the provision of dealer financing solutions for their construction machinery.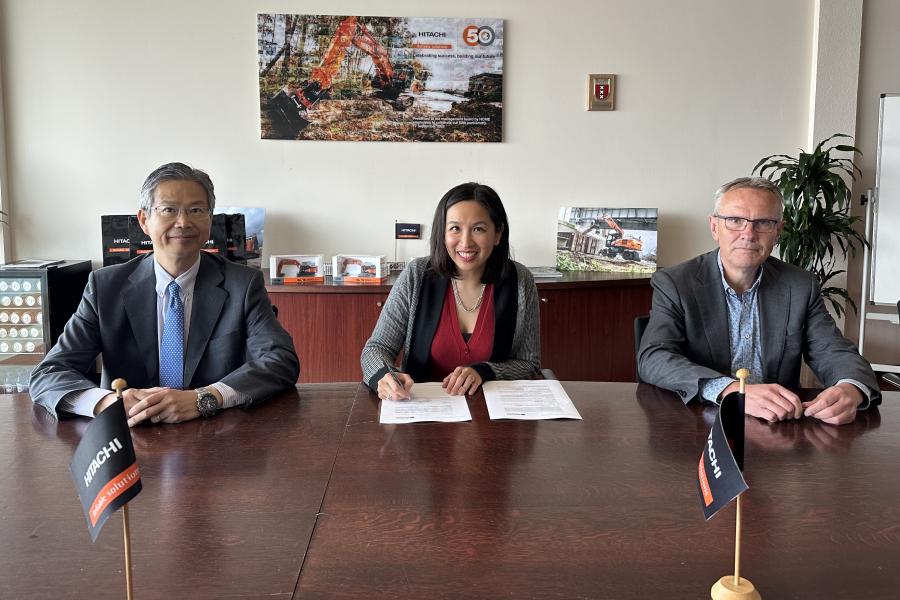 Under the agreement, BNP Paribas Leasing Solutions will be the preferred financial solutions provider for HCME's dealer network across multiple European countries. HCME dealers will be able to offer customers access to a range of flexible financing options under the Zaxis Finance brand, paving the way for a seamless, hassle-free buyer experience. Finance will be available for the acquisition of all new and used excavators and wheel loaders.
The announcement comes after BNP Paribas Leasing Solutions were appointed exclusive finance partner in the UK for Hitachi Construction Machinery UK Ltd last December.
"Access to equipment finance is vital to support the continued evolution of the European construction industry. We are delighted to partner with BNP Paribas Leasing Solutions so that our dealers can continue to deliver fast, efficient and bespoke services to our customers that match their unique capital investment needs."
said HCME president Takaharu Ikeda.
"'As the European leader in asset finance, we are a trusted funding partner for some of the world's leading manufacturers across diverse sectors, including construction. We are thrilled to have signed this agreement with the HCME team and now look forward to delivering on our capacity to drive exceptional value for HCME and their dealer network, not just in terms of financing, but also the expertise and the wider sector knowhow which we have within BNP Paribas."
commented Isabelle Loc, chief executive officer at BNP Paribas Leasing Solutions.