With a stand full of novelties DIECI returns to Piacenza Expo for the 9th edition of the Italian Days of Lifting and Exceptional Transport.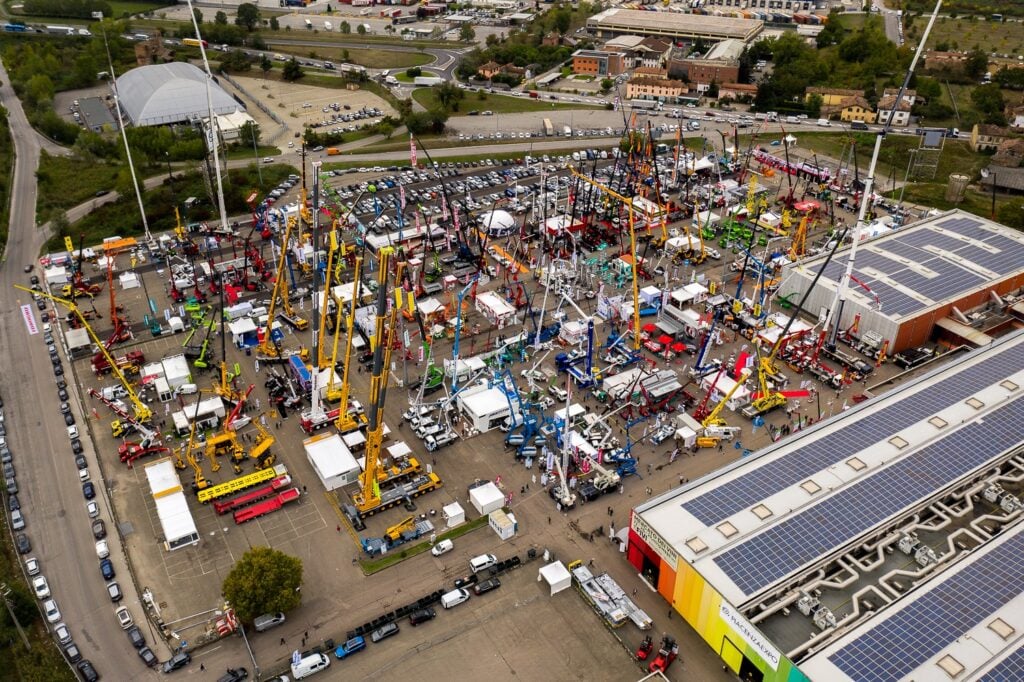 Now an unmissable event for the protagonists of the supply chains involved, GIS Expo is the ideal showcase to display the latest DIECI solutions intended to offer construction professionals advanced technological solutions in line with operational and regulatory needs.
At GIS, Dieci shows his latest innovations: Pegasus 60.35, Pegasus 50.25, Icarus, Dynamic, Apollo 26.6, Apollo Smart. Furthermore, it was possible to preview dual energy, the new technology for rotating telescopic handlers, developed in-house by DIECI.
A new world
Today ecology, economic investment and regulations to protect the environment are relevant aspects in the choice of a construction vehicle. To offer greener solutions whose use is not limited by sector laws, the R&D department has developed new technological system that focus on sustainability, versatility and cost-effectiveness.
At GIS EXPO 2023, DIECI presents a preview of DUAL ENERGY, the new technological solution developed to improve profitability and sustainability, guaranteeing the usual performance.
Zero emissions, greater attention to public peace and all the innovation of DIECI telescopic handlers: this is where the DUAL ENERGY system was born, a removable kit capable of guaranteeing the use of the machine without turning on the internal combustion engine, maintaining emissions at zero and ensuring silent operation.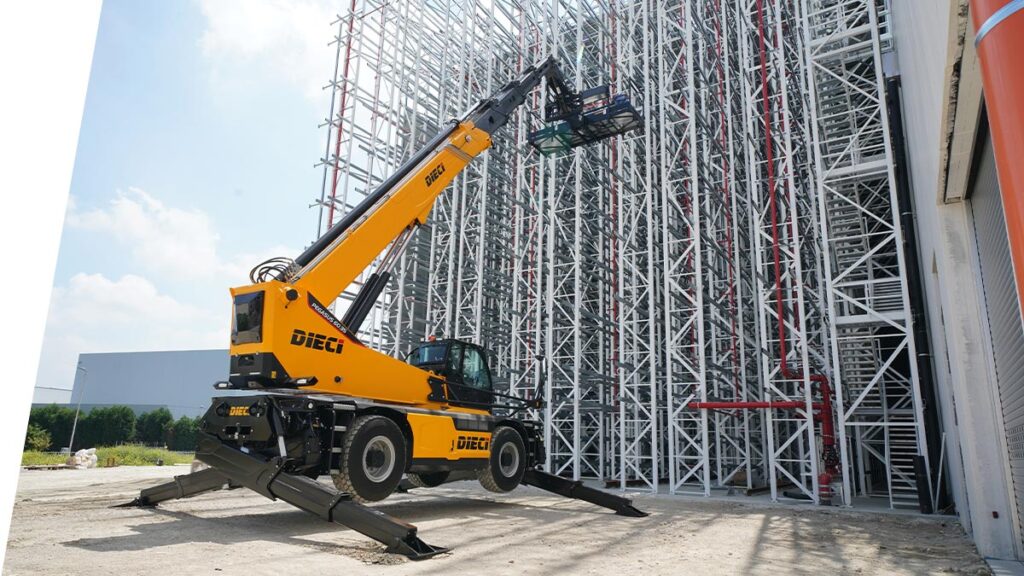 Discover dual energy
Applied to rotary telescopic handlers, the machine can be powered by connection to an external electrical source (380 V) and perform normal load lifting and positioning operations, minimizing energy waste and limiting the dispersion of CO2. Performance and stability are guaranteed by the 22kW electric motor and the 70 l/min LS piston pump, allowing precise movements both from the cabin and from the remote control.
Thanks to the new system, which will be applied on the entire Pegasus Classic range, will be possible to obtain: zero atmospheric emissions, silent use and low consumption, simplicity of use, accessibility and maintenance and modularity, thanks to the possibility of assembling and dismantling the system according to the needs.