Terex is pleased to announce its Series B investment in Viatec, Inc., a South Carolina-based manufacturer of plug-and-play electronic power take-off ("PTO") systems that support electrification of utility fleets.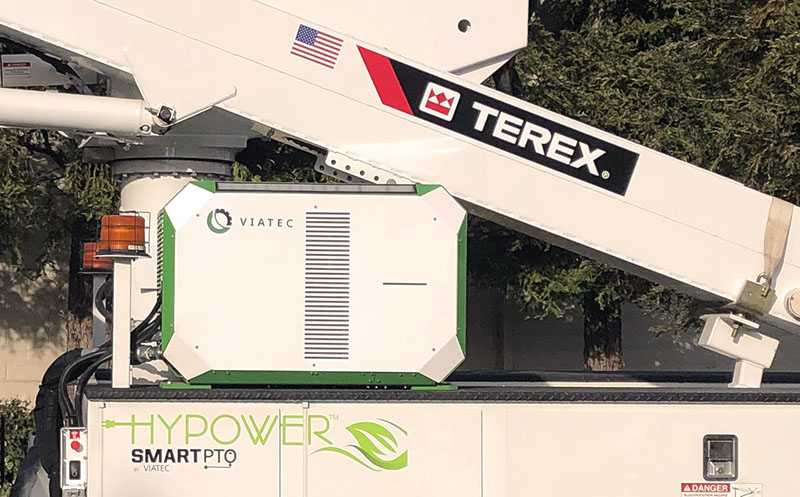 Terex is the lead investor in Series B. Other participants include Duke Energy, who has been an early adopter of Viatec solutions and, like Terex, views the further development of Viatec technology as important to reducing the carbon footprint of utility fleets.
Director of Marketing for Terex Utilities, Joe Caywood, said:
"One of the biggest challenges for electric utilities in the coming years is electrification of their heavy-duty fleets, including both bucket trucks and digger derricks. This investment will accelerate availability of Viatec's solutions while positioning Terex as a strategic partner in fleet electrification."
Terex Utilities has actively worked with Viatec since 2019, focusing on simple and reliable plug-in electric PTO solutions that help minimize engine idling, reducing carbon emissions and enabling quieter equipment operation. Terex and Viatec launched the latest SmartPTO product family at The Utility Expo in September 2021, and Terex now offers SmartPTO on a variety of its Hi-Ranger telescopic, overcenter, and non-overcenter aerial devices as well as Commander and General digger derricks. SmartPTO eliminates noise and carbon emissions while also lowering operating costs and extending the life of utility equipment by reducing engine operating hours.
Duke Energy was an early customer of Viatec's and continues to support development of the business by making this investment alongside Terex.
corporate development director at Duke Energy, Casey Reedy, said:
"Duke Energy is committed to achieving net zero carbon emissions by 2050, and Viatec's products can play an important part in helping achieve that goal."
Viatec is also well supported by industry-leading supply partners, including Zero Motorcycles. Viatec and Zero announced a 10-year strategic supply agreement in March of 2021, whereby Zero will supply electric powertrains for Viatec's line of SmartPTO electrohydraulic systems. Zero and Viatec will continue to collaborate around the further development of Viatec's solutions in the years ahead.
In conjunction with this investment, Randy Williamson, Terex VP of Corporate Development & Chief Strategy Officer, will join Viatec's Board of Directors. Randy has supported the successful development and growth of industrial businesses over his entire 32-year career.