As a manufacturer of engine cooling systems, CleanFix can reduce downtime, save fuel significantly, increase the efficiency of an operation and help prevent problems associated with engine overheating and inefficiency. Fendt, Caterpillar, Manitou and many others have already relied on CleanFix.
What are the ingredients for a good wine year? A healthy pruning of the leaves that allows better ventilation and exposure to sunlight for vulnerable bunches; a season that is not too dry and not too rainy to let the fruit rot. There is no remedy for the weather conditions, but there are plenty of machines on the market that make it easier for winegrowers to work with excess pruning.
However, pruning with machines brings its own challenges. Leaves fall onto the tractor's cooling package, which reduces its cooling capacity considerably. In order to avoid engine overheating, the driver is forced to stop regularly to clear the radiator's air intake area.
But farming experts like Fendt know who to trust with problems like this: CleanFix is a manufacturer of engine-cooling systems. The multi-patented reversing fan solutions clean radiators, contribute to optimal cooling and extend the lives of machines in high-dust environments.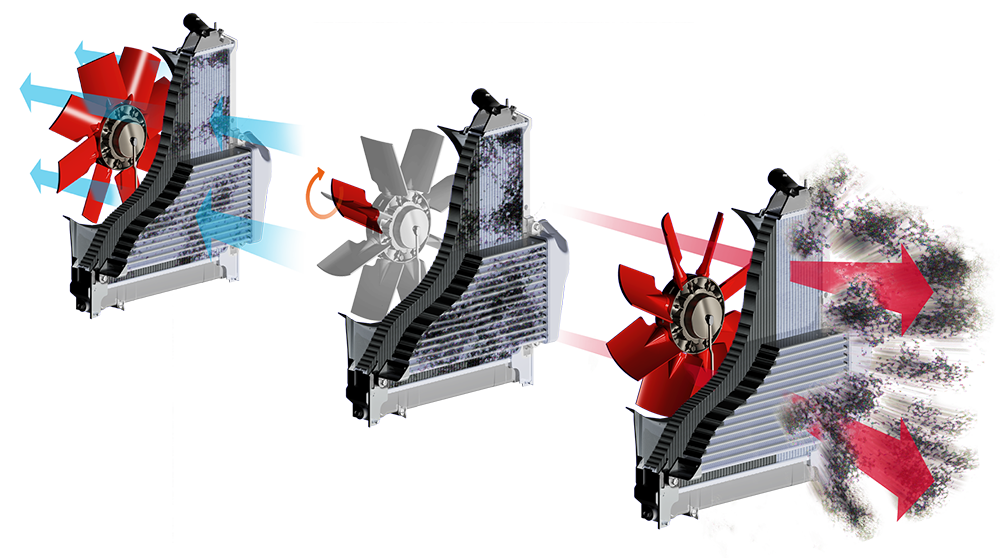 The smart innovation from the company Hägele GmbH allows simple and fast radiator cleaning without any downtime. This reduces maintenance effort and allows for more uninterrupted and productive working hours.
Retrofitting a tractor with a Cleanfix reversible fan also pays for itself. Backed by their own test results, many vehicle manufacturers will confirm: Clean radiators save fuel. A smart investment today is the best preparation for challenges that come with pruning vineyards.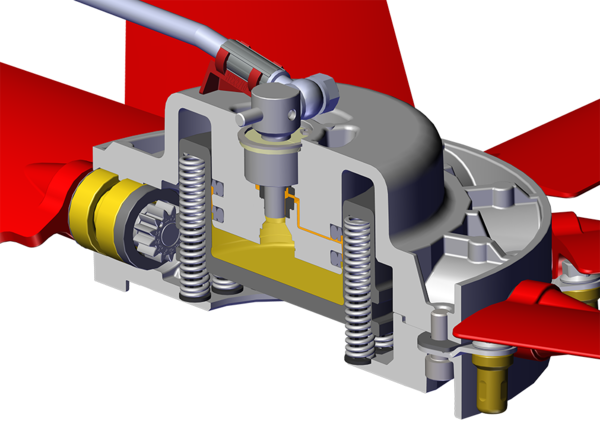 But Fendt is not the only one who has relied on the experience of CleanFix. Marcus Frankpitt, Owner of Loglogic, in England, said:
"We have fitted the Cleanfix fan on several of our Softrak low ground pressure tracked vehicles. Harvesting crops such as old reed with our 'Cut and Collect System' generates huge amounts of dust and chaff and blocking of radiators and intake grills and if not cleaned regularly subsequent overheating has been an issue. Fitting the Cleanfix fan in conjunction with an up-rated cooling package has completely transformed the Softrak's cooling performance. Cleaning is now just a push of a button."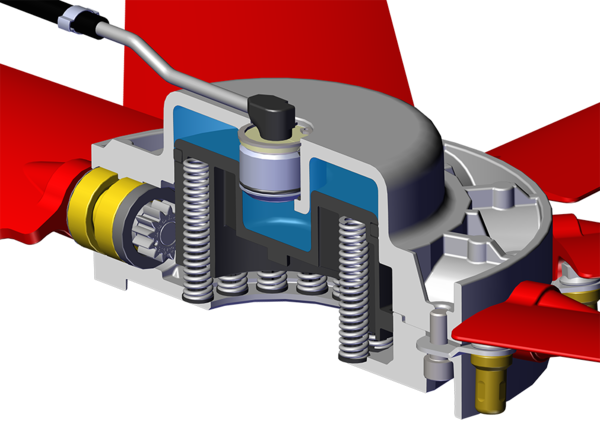 Matt Smith of J & J Burnett, in England, confirmed:
"During the harvest we had to stop every one and a half hours to clean the radiators. This alone took 10 to 15 minutes, which is now replaced by simply pressing a button to temporarily switch the airflow of the fan. One must not forget that we also had stopped the tractors with the trailers, the sorting belt and the drivers, so the real cost savings with the Cleanfix reversible fan is enormous."
About CleanFix
CleanFix fans are used in a wide range of construction, municipal, agricultural, forestry, waste and recycling machines, such as tractors, harvesters, combines, sprayers, handlers, excavators, wheel loaders, dozers, skid steers, and a variety of other industrial equipment. CleanFix enables for less downtime, significant fuel savings,  increased efficiency of an operation and helps to prevent problems associated with overheating and engine inefficiencies.
The quality and high-performance of CLEANFIX reverse fan systems have been endorsed by market-leading manufacturers, such as AGCO (FENDT, VALTRA), CNH (NEW HOLLAND, CASE IH), JCB, JOHN DEERE, KOMATSU, MERCEDES- BENZ, MERLO,  BOMAG FAYAT ROUP, CATERPILLAR, KRONE,  MANITOU,  CLAAS, HAGIE   and OXBO. All of these manufacturers either include CLEANFIX fans as a standard or optional application in their product offering.
With Head office in Germany, CLEANFIX has three global engineering and manufacturing sites and serves customers in more than 25 countries.
Source: CleanFix